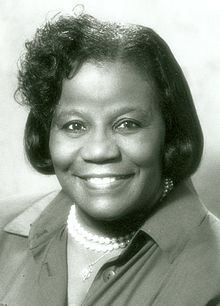 Meek, the granddaughter of slaves and daughter of former sharecroppers, was born and raised in segregated Tallahassee, Florida. She graduated from Lincoln High School. She remained in north Florida for college and graduated from Florida A&M University (then known as Florida A&M College for Negroes) in 1946. At this time, African Americans could not attend graduate school in Florida, so Meek enrolled in the University of Michigan and received her M.S. degree in 1948. After graduation, Meek was hired as a teacher at Bethune-Cookman University in Daytona Beach, Florida, and then at her alma mater, Florida A&M University. Meek moved to Miami in 1961 to serve as special assistant to the vice president of Miami-Dade Community College. The college was desegregated in 1963, largely due to Meek's integral role in the push for its integration. Throughout her years as an educator, Meek was also active in community projects in the Miami area.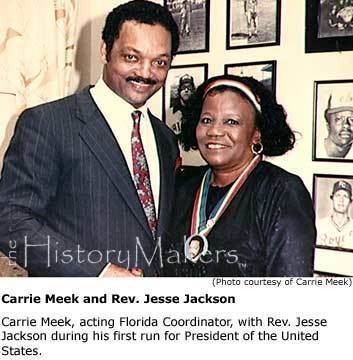 When state representative Gwen Cherry, Florida's first woman African American legislator, died in a car crash in 1979, Meek decided to run in the special election to succeed her. She was elected to the Florida House as a Democrat, and served until 1982. As a state representative, she introduced a bill criminalizing stalking.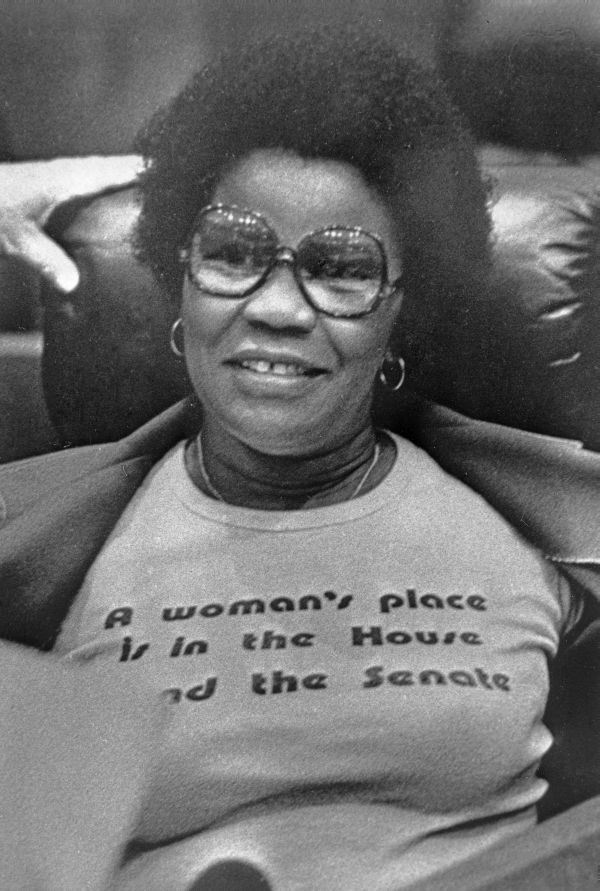 In 1982, Meek ran for a newly drawn senate seat based in northern Dade County. she became the first African American woman elected to the Florida Senate. As a state senator, Meek served on the Education Appropriations Subcommittee. Her efforts in the Legislature also led to the construction of thousands of affordable rental housing units.
In 1992, a court-ordered congressional redistricting plan drew three districts with a substantial African American population, designed to elect black candidates of choice to comply with the federal Voting Rights Act. Meek ran for one of those seats, the 17th district, which was based in northern Dade County. Along with Corrine Brown and Alcee Hastings, Meek became the first black member of Congress from Florida since Reconstruction.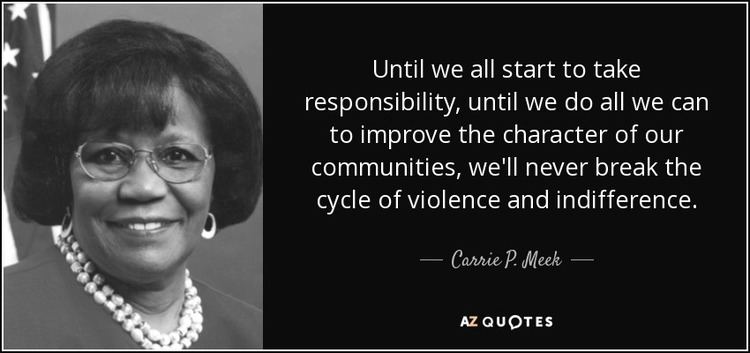 Upon taking office, Meek faced the task of helping her district recover from Hurricane Andrew's devastation. Her efforts helped to provide $100 million in federal assistance to rebuild Dade County. Also while in the House, Meek successfully focused her attention on issues such as economic development, health care, education and housing. She led legislation through Congress to improve Dade County's transit system, airport and seaport; construct a new family and childcare center in northern Dade County; and fund advanced aviation training programs at Miami-Dade Community College. Meek emerged as a strong advocate for Haitian immigrants and senior citizens.
Meek claimed that her district was undercounted in the 1990 Census. She believed that her constituents were cheated in the 2000 Presidential Election. Meek refused to attend a meeting with President George W. Bush in February 2001. She retired from the House at the end of her term in 2003, and was succeeded by her son, Kendrick Meek.
Meek has received numerous awards and honors. She is the recipient of honorary doctor of laws degrees from the University of Miami, Florida A&M University, Barry University, Florida Atlantic University and Rollins College. Meek was a member of the powerful House Appropriations Committee, in addition to serving on the Subcommittee on Treasury, Postal Service and General Government and the Subcommittee on VA, HUD, and Independent Agencies. The Carrie Meek - James N. Eaton, Sr. Southeastern Regional Black Archives Research Center and Museum located in Tallahassee, Florida on Florida A&M University's campus was co-named in her honor. She is a member of Delta Sigma Theta sorority. In 2001, she was interviewed by The HistoryMakers.