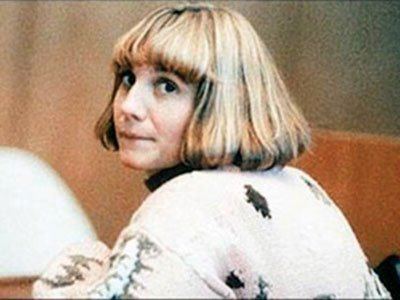 Carolyn Warmus was born in Troy, Michigan and grew up in Birmingham, Michigan, an affluent suburb of Detroit. Her father Tom was a self-made millionaire who accumulated his fortune in the insurance business. Her parents divorced when she was eight years old. She attended the University of Michigan. After graduating with a degree in psychology, Warmus moved to New York City. Soon after, she earned a master's degree in elementary education from Teachers College, Columbia University and landed a job in September 1987 at the Greenville Elementary in Scarsdale, New York. Here she met colleague, mentor, and soon-to-be lover Paul Solomon, a fifth grade teacher, along with his family, wife Betty Jeanne and daughter Kristan.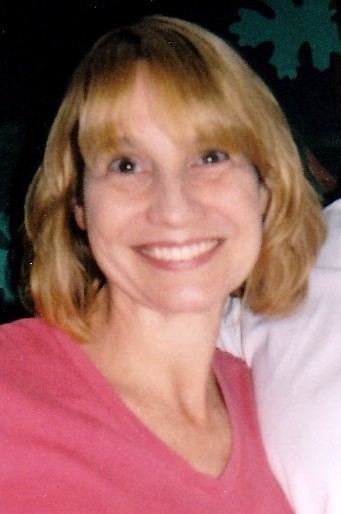 Early in the evening of January 15, 1989, a New York Telephone operator received a call from a woman in distress. When the call was abruptly disconnected, she alerted police, but they found nothing because the reverse directory had an incorrect address. At 11:42pm, the body of Betty Jeanne Solomon was found in the family's Greenburgh condominium by her husband. She had been pistol-whipped about the head and had nine bullet wounds in her back and legs. The investigation initially focused on Paul Solomon, whose alibi was he had stopped briefly at a local bowling alley to see friends and then spent the evening with Warmus at the Treetops Lounge in the Holiday Inn in Yonkers. When Warmus and additional witnesses confirmed his story, detectives turned their attention elsewhere, as did Solomon, who broke off his relationship with Warmus and became involved with a new girlfriend, Barbara Ballor. Police suspicions shifted to Warmus when she began to relentlessly pursue Solomon, including following him and Ballor to Puerto Rico and calling the woman's family in an effort to end the relationship. When investigators gained information that Warmus had obtained a .25 caliber Beretta pistol with a silencer shortly before the murder, Detective Richard Constantino checked calls made from Warmus' home phone on January 15. He discovered one made at 3:02pm was to Ray's Sport Shop in North Plainfield, New Jersey. The store's records indicated the only female to purchase .25-caliber ammunition that day was Liisa Kattai from Long Island. When questioned, Kattai denied ever being in the shop or buying ammunition. Further investigation determined that Kattai's driver's license had been lost or stolen while she was employed at a summer job, where one of her co-workers was Warmus. Police now had enough evidence to make an arrest.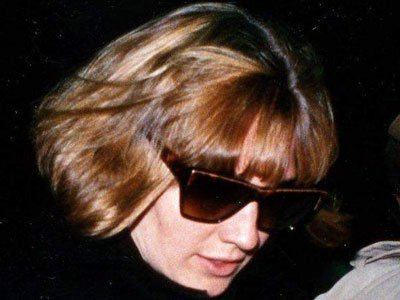 On February 2, 1990, Warmus was indicted on the charge of second-degree murder. Her first trial began January 14, 1991, at the Westchester County Courthouse, with David Lewis as her attorney. The trial lasted nearly three months, and after twelve days of deliberations, the jury came back deadlocked at 8-4 in favor of conviction but unable to arrive at the required unanimous verdict. The judge declared a mistrial on April 27, 1991. In January 1992, a second trial began in which prosecutors presented new evidence: a bloody cashmere glove allegedly belonging to Warmus that was photographed and recovered from the crime scene. The jury deliberated for six days before returning a guilty verdict on May 26, 1992. Judge John Carey did not grant Warmus any leniency, saying she had committed "a hideous act, a most extreme, illegal and wanton murder". Judge Carey sentenced her to the maximum, 25 years to life in prison.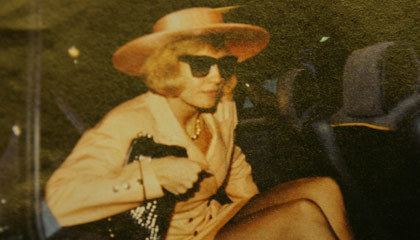 Warmus is incarcerated at Bedford Hills Correctional Facility for Women. She was denied parole in January 2017 and is eligible to reapply in 2018.
In 2004, Warmus filed a federal lawsuit against the New York State Department of Correctional Services, claiming to have been sexually abused by prison guards. Warmus stated that she had been raped and forced to trade sexual favors for basic privileges. In 2008, Warmus received $10,000 from the Department of Correctional Services in settlement of the lawsuit.
Two television movies about the case aired in the latter part of 1992: The Danger of Love: The Carolyn Warmus Story, and A Murderous Affair: The Carolyn Warmus Story. Paul Solomon refused to allow his name to be used in The Danger of Love but did cooperate with the makers of A Murderous Affair. In 2004, Warmus was profiled on the Oxygen Network television series Snapped, which focuses on female criminals. In 2008, Warmus was featured on the Investigation Discovery (ID) series Cold Blood in the episode "Femme Fatale" and again in 2009 on ID's series Deadly Women in the episode "Hearts of Darkness". In 2017, a CNN Special Report, "Fatal Attraction or Fatal Mistake?: The Carolyn Warmus Story" aired, detailing Warmus' belief that DNA on the cashmere glove evidence presented at the second trial could exonerate her if the court were to allow its retesting.