Born

12 October 1950 (age 73) (

1950-10-12

)

People also search for

Norman Cohen, Sid Krofft, Marty Krofft
Part 2 interview with john philpott and caroline ellis
Caroline Ellis (born 12 October 1950) is an English actress. Her full name is Caroline Elizabeth Ann Ellis. She was born in Whetstone, London, England to William and Dorothy Ellis. She has three brothers.
Contents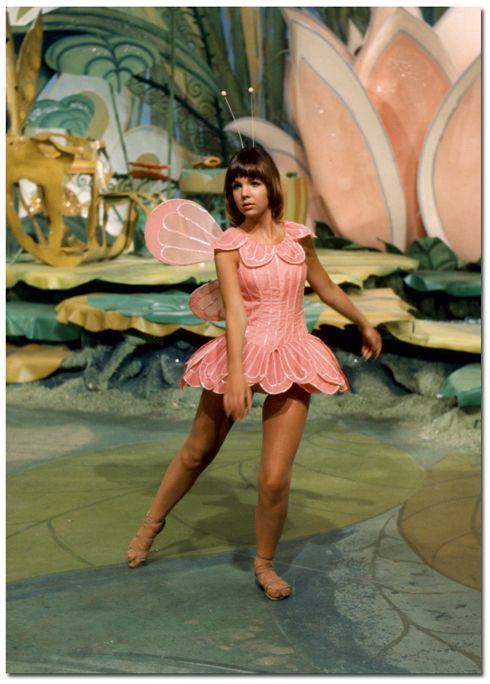 Ellis is best known to American audiences for her role as the character Joy in The Bugaloos (1970).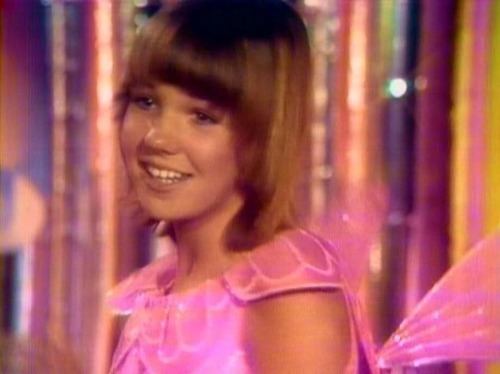 Ellis also appeared as a Brummie beauty contest participant in the 1977 film Confessions from a Holiday Camp where she appeared nude. On television, she appeared in the Only Fools and Horses episode "Go West Young Man", was in Southern Television children's adventure series Freewheelers, and was also a main performer on TSW's Cut Price Comedy Show. She also appeared in two different productions of Sherlock Homes, one for the BBC and an independent production. She has been in many different stage shows, including Luisa in "The Sound of Music" in the West End of London.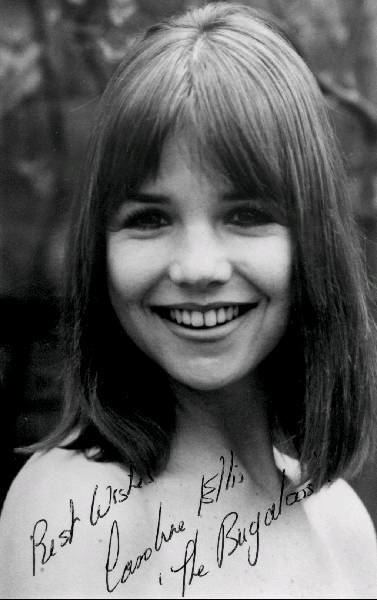 In 2006, Ellis was featured on the Bugaloos' DVD set with fellow actor/Bugaloo John Philpott for an interview and audio commentary for several episodes.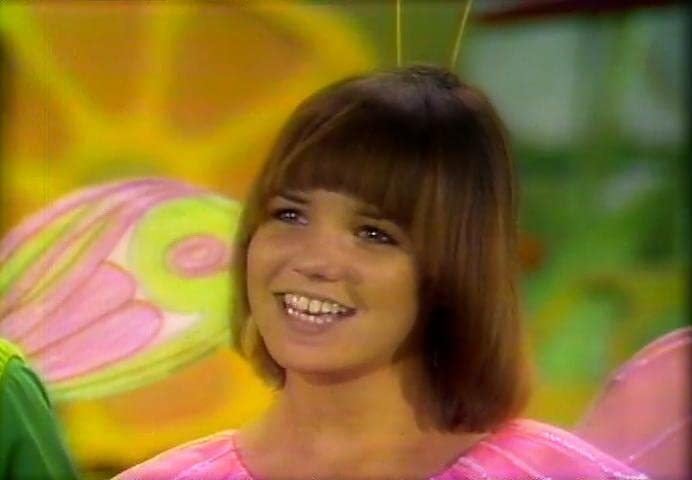 As of 2006, Ellis was no longer acting. She is divorced and the mother of a daughter, Sasha, born in 1985. As of 2006, Ellis worked in real estate and lived in Spain with her daughter.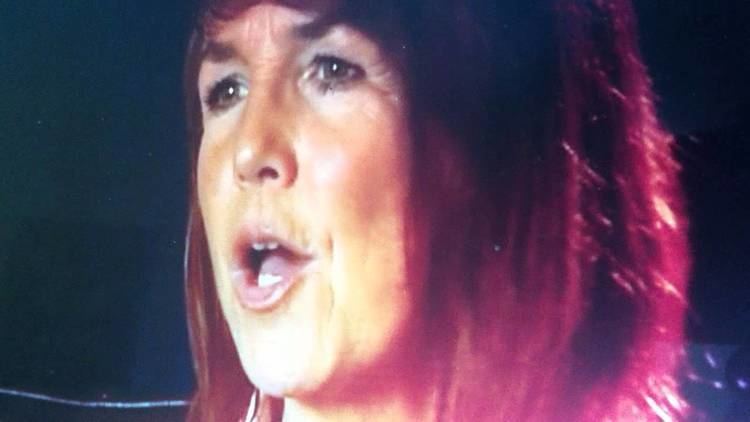 TMRS: Caroline Ellis (The Bugaloos) interview on WFDU
Filmography
Actress
1982
The Cut Price Comedy Show (TV Series)
- Episode #1.10 (1983)
- Episode #1.9 (1982)
- Episode #1.8 (1982)
- Episode #1.7 (1982)
- Episode #1.6 (1982)
- Episode #1.5 (1982)
- Episode #1.4 (1982)
- Episode #1.3 (1982)
- Episode #1.2 (1982)
- Episode #1.1 (1982)
1981
Only Fools and Horses (TV Series)
as
Michelle
- Go West Young Man (1981) - Michelle
1980
Sherlock Holmes and Doctor Watson (TV Series)
as
Theresa
- The Case of the Travelling Killer (1980) - Theresa
1977
Confessions from a Holiday Camp
as
Glad
1976
The Many Wives of Patrick (TV Series)
as
Sheila
- Goodbye and Hello (1976) - Sheila
1972
Freewheelers (TV Series)
as
Jill Rowles
- Helga: Part 1 (1972) - Jill Rowles
- The War Game (1972) - Jill Rowles
- The Knot (1972) - Jill Rowles
- Vertigo! (1972) - Jill Rowles
- Framed! (1972) - Jill Rowles
- The Race (1972) - Jill Rowles
- Traitor! (1972) - Jill Rowles
1970
The Bugaloos (TV Series)
as
Joy
- The Good Old Days (1971) - Joy
- Benita the Beautiful (1970) - Joy
- The Bugaloos Bugaboo (1970) - Joy
- On a Clear Day (1970) - Joy
- Lady, You Don't Look Eighty (1970) - Joy
- The Love Bugaloos (1970) - Joy
- The Uptown 500 (1970) - Joy
- Circus Time at Benita's (1970) - Joy
- Help Wanted: Firefly (1970) - Joy
- Benita's Double Trouble (1970) - Joy
- Today, I'm a Firefly (1970) - Joy
- Now You See 'em, Now You Don't (1970) - Joy
- If I Had the Wings of a Bugaloo (1970) - Joy
- Courage, Come Home (1970) - Joy
- The Great Voice Robbery (1970) - Joy
- Our Home Is Our Hassle (1970) - Joy
- Firefly, Light My Fire (1970) - Joy
1968
Sherlock Holmes (TV Series)
as
Patience Moran
- The Boscombe Valley Mystery (1968) - Patience Moran
References
Caroline Ellis Wikipedia
(Text) CC BY-SA