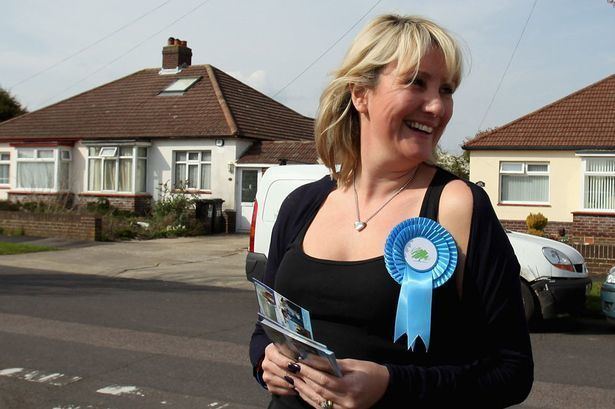 Dinenage was born on 28 October 1971, the daughter of television presenter Fred Dinenage. She has lived in South Hampshire for most of her life.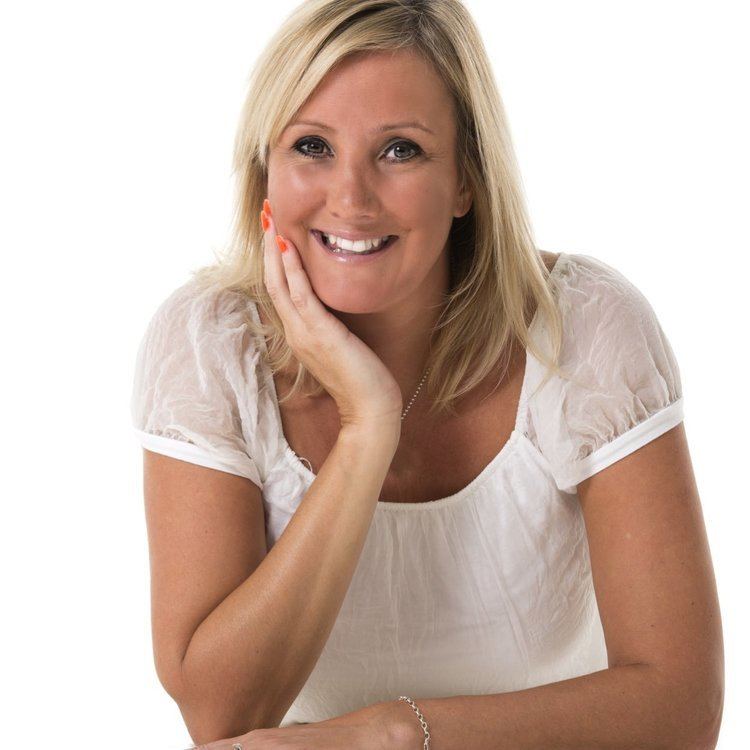 She attended Oaklands RC Comprehensive School, Waterlooville, and then studied Politics and English at Swansea University.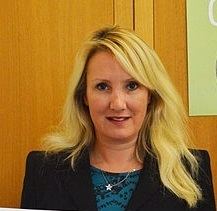 Dinenage was a director/company secretary of Dinenages Ltd, a private limited company which under a former franchise contract still trades as Recognition Express, a distributor and supplier of corporate identity products. In 2010, Dinenage announced that she would sell her quarter share in the business, but instead reduced her shareholding to 15%. In June 2015, Dinenage gave up her remaining share in the business.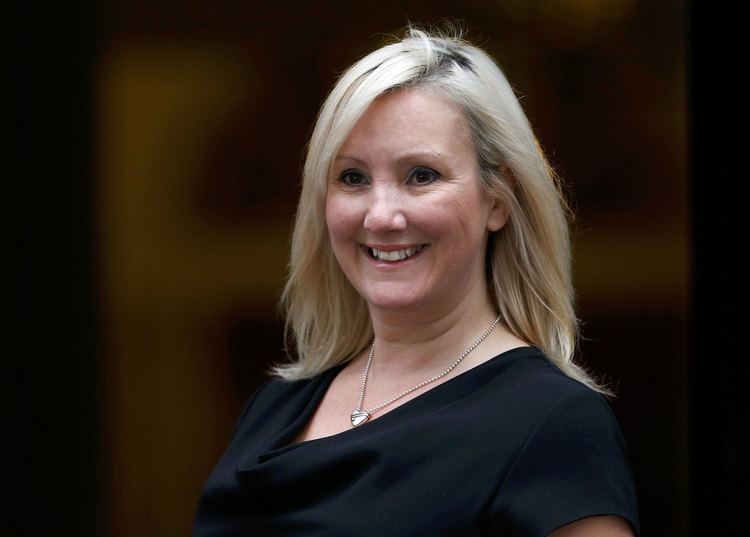 Dinenage began her political career in Winchester, where she was a member of the local council for five years, resigning in 2003. She stood as the Conservative Party candidate for Portsmouth South in the 2005 general election, finishing second with 33.9% of the vote.
In 2010, after the retirement of Sir Peter Viggers was announced following the United Kingdom Parliamentary expenses scandal, Gosport Constituency Conservative Association held an open primary pre-election, inviting all constituents, of whatever political affiliation, to complete a postal ballot to select a candidate. Dinenage won the Gosport primary.
Dinenage was elected to the House of Commons as Member of Parliament for Gosport in the 2010 general election with a majority of 14,413. She was re-elected with a majority of 17,098 (55.3% of the vote).
Dinenage sat on the Business, Innovation and Skills Select Committee between November 2012 and March 2015. In June 2013, she was appointed one of 12 small business ambassadors by the prime minister.
Dinenage has taken an interest in defence issues, and has successfully campaigned in particular for a medal for the veterans of the Arctic convoys of World War II. She served as the vice-chair (Royal Navy) of the All Party Parliamentary Group for Armed Forces for four years between 2010 and 2014.
She was selected by the foreign secretary's office as a member of the UK's NATO delegation, and elected as vice-chairman of a NATO Science and Technology Sub-Committee.
In October 2013, Dinenage led a Parliamentary debate on adult literacy and numeracy. In 2014, she formed the All Party Parliamentary Group for Maths and Numeracy of which she is Co-Chair.
In July 2014, she was appointed as Parliamentary Private Secretary (PPS) to the Minister for Women and Equalities, Nicky Morgan.
In May 2015, Dinenage was appointed to the dual roles of Parliamentary Under Secretary of State at the Ministry of Justice and Minister for Women and Equalities at the Department for Education. During her time as justice minister, campaign group Action 4 Ashes praised Dinenage for her swift action in introducing important changes to cremation law following the baby ashes scandal in Shrewsbury.
In July 2016, Dinenage was appointed Parliamentary Under Secretary of State for Women, Equalities and Early Years at the Department for Education until she was removed from office in the Second May ministry. There she was appointed as Parliamentary Under Secretary of State at the Department for Work & Pensions with a responsibility about family support and welfare.
In 2013, PinkNews reported that Dinenage, in a private letter to one of its readers, had written that the state has no right to redefine the meaning of marriage, and that "under current law same-sex couples can have a civil partnership but not a civil marriage and I believe that there is no legitimate reason to change this. Preventing same-sex couples from being allowed to 'marry' takes nothing away from their relationship." On 5 February 2013, Dinenage voted against the Marriage (Same Sex Couples) Bill in the second reading debate. However, she did not vote against the Bill in subsequent votes. She was appointed Minister for Equalities at the Department for Education, in May 2015.
Dinenage worked with the Solent Local Enterprise Partnership, Gosport Borough Council and Fareham Borough Council to secure 'Enterprise Zone' status for the airfield Lee-on-the-Solent (EGHF) in 2010. The Enterprise Zone focuses on advanced manufacturing within the marine, aerospace and aviation sectors. It is expected that 3,500 jobs could be created by 2026. In September 2014, the CEMAST skills centre opened on the site, specialising in automotive, manufacturing and engineering courses for 900 students. Work on a Business Innovation Centre was completed in Spring 2015 and the target of it being a quarter full by the end of the year was exceeded within the first couple of months. The Fareham Innovation Centre is now full, two years ahead of schedule. Since being elected, Dinenage has campaigned for local road improvements, bringing Secretary of State for Transport, Patrick McLoughlin and then transport minister, Norman Baker to the area in 2013. Her interventions helped to secure an £8.5 million upgrade to major access road, Newgate Lane as well as an £19.7 million package for other local road improvements including preliminary work on a Stubbington Bypass. Caroline's persistent lobbying over her years as MP helped to secure the £25.7m of Government funding to complete the Stubbington Bypass, which was confirmed on 2 February 2017.
Dinenage has two children with her former husband, Royal Navy officer Carlos Garreta. In February 2014, she married her colleague, Conservative MP Mark Lancaster. She is a lifetime supporter of Portsmouth F.C.