Covid-19
8.2

/

10

1

Votes

Alchetron

Rate This




1997




11 June 1997




Brøderbund Software






Single-player




Brøderbund Software




Educational game






Where in the World Is Carmen Sandiego?




Microsoft Windows, Macintosh operating systems




Where in the World Is Carmen Sandiego? games, Brøderbund Software games, Educational games
Carmen Sandiego Word Detective is a game in the Carmen Sandiego franchise which was released in 1997. This game is intended to teach language arts for kids age 8-14. LearningVillage describes Word Detective as a "spy adventure". The title is very similar in format to Carmen Sandiego Math Detective, which was released a year later.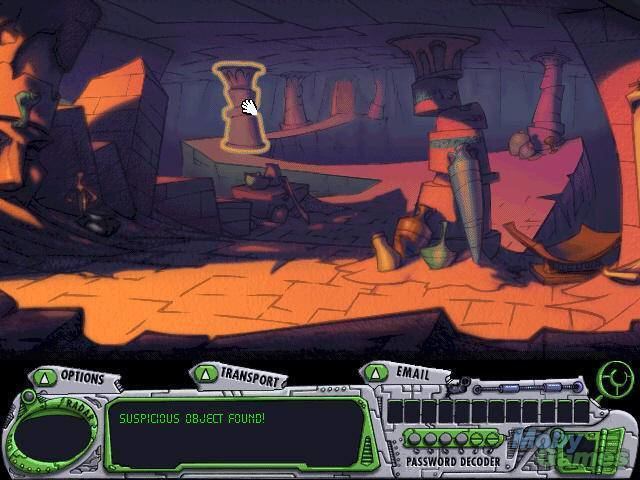 In the game Carmen Sandiego has invented a machine called the Babble-On Machine, and the user, playing the role of Agent 13, has to thwart her plans and free all the other agents which have been captured by Carmen.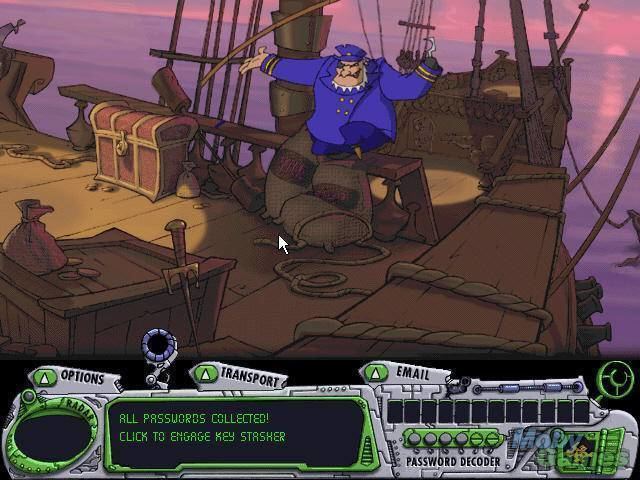 The game comes with many bonus features, including "3 levels of difficulty, an electronic dictionary, 10,000 spelling words, customizable spelling lists, 50 spelling rules and an on-screen progress reports."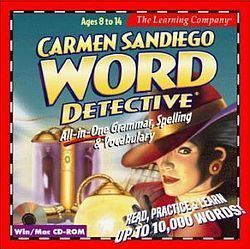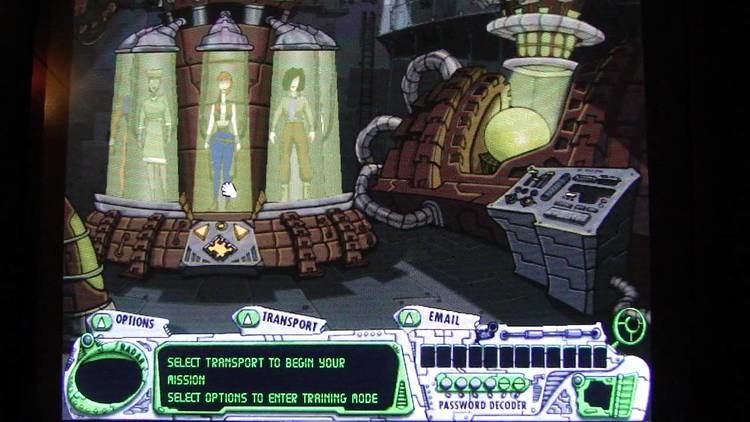 The intro starts off with Agent 12 (Ann Tickwitee), who has found Carmen's hideout. Under the orders of Chase Devineaux (The Chief-type character), she creeps inside, only to find herself trapped and start to babble. Carmen enters and explains that she has invented a "Babble On" machine that turns speech into gibberish.
When the player begins, they are Agent 13, who has just been called into the case. The player must "free all twelve agents in order to stop her grand plan to achieve world illiteracy". To free each agent, the player must travel between a number of henchmen hideouts to find passwords. The player uncovers passwords by completing language problems. Once they have found enough passwords, the player can unlock a container in one of the hideouts to get a key. This key can be used at the Tower of Babble to free one agent.
The GameFAQs rating average is 7.2, based on 5 user responses.
An analysis by Learning Village explains that the "engaging" game will be enjoyed by people who like a "good sleuthing experience and a good chase". It explains that the 5 minigames "cover...an excellent range of basic and important skills in language arts [and are] visually engaging". It pointed out the "3 dimensional crossword puzzle" game Code Breaker as "a very well designed thinking challenge that very creatively exercises the user's spelling skills and tests their vocabulary knowledge". The fact that difficulty increases throughout gameplay was also praised, as were the vocabulary dictionary and the practice mode. It concluded by saying "this program has significant content both in terms of the duration of the pursuit as well as practice time in the various areas of language arts".
The game won the 1998 Codie Award for Best Home Education for Pre-Teens.
Carmen Sandiego Word Detective Wikipedia