Carmelo G. Garcia is an American politician from the state of New Jersey. A member of the Democratic Party, he represented the 33rd Legislative District in the New Jersey General Assembly.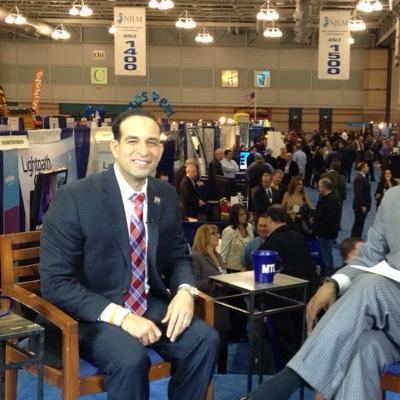 Garcia was born in 1975 and lived in Hoboken his entire life. He is a graduate of Seton Hall University where he received a Bachelor of Science in criminal justice and sociology and received a Master of Science from Stevens Institute of Technology in information systems and management. In 2002, he became a member of the Hoboken Board of Education, a position he continues to hold today. After serving as director of human services under Hoboken mayor Dave Roberts, he was appointed to head the Hoboken Housing Authority in 2009. He is the first Latino to hold the position.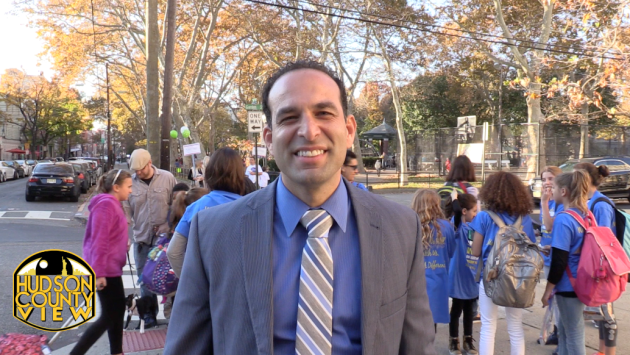 In 2013, Garcia ran for the General Assembly in the June Democratic primary election on a ticket with State Senator Brian P. Stack and Raj Mukherji but in April, was ruled ineligible to run for the seat. Judge Peter F. Bariso ruled that since the Hoboken Housing Authority received federal subsidies, Garcia was subject to the Hatch Act of 1939 banning those whose salary is paid primarily through federal funds from running in partisan elections. An appellate court overturned Bariso's decision and allowed Garcia back on the ballot. Garcia won the primary alongside Mukherji and won the November general election overwhelmingly.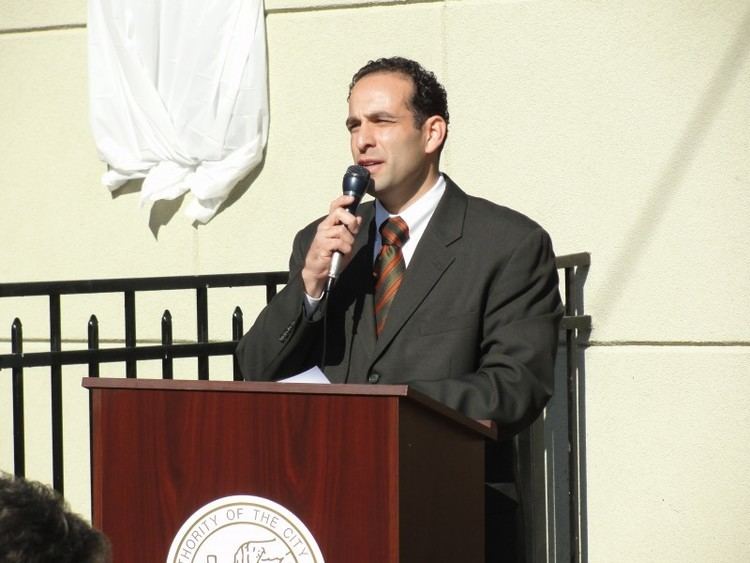 In the Assembly, he serves on the Financial Institutions and Insurance Committee, the Human Services Committee, and the Transportation and Independent Authorities Committee. He is not seeking a second term to the Assembly.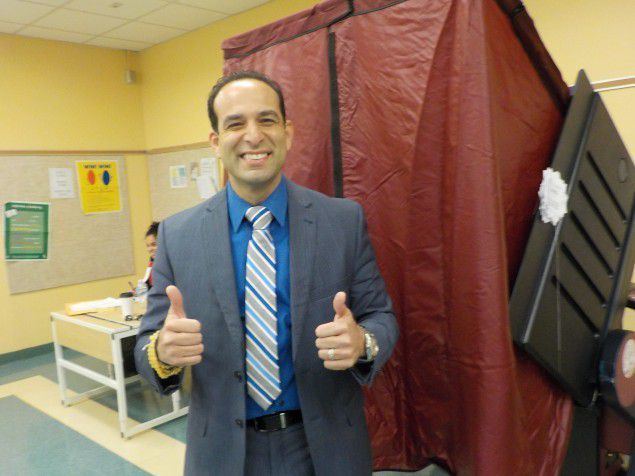 On August 4, 2014, Garcia's contract at the Housing Authority was terminated during a meeting that featured numerous protests by residents and city council members. Claiming his firing was the result of a feud with mayor Dawn Zimmer, he began a campaign for the Hoboken City Council from the 6th Ward in August 2015 forgoing another term in the Assembly. He was defeated in the November 2015 non-partisan general election to the Zimmer-backed Jennifer Giattino.
Garcia is married to Margarita and has three children. After his initial Assembly primary win in 2013, he and the others on the Democratic legislative ticket from his district endorsed Chris Christie in his successful bid for re-election to Governor of New Jersey.