IIA Canada 2014 National Conference Preview with Carman Lapointe
Carman Lapointe (born 1951, in Canada) was Under-Secretary-General for the United Nations Office of Internal Oversight Services (OIOS) from 2010 to 2015.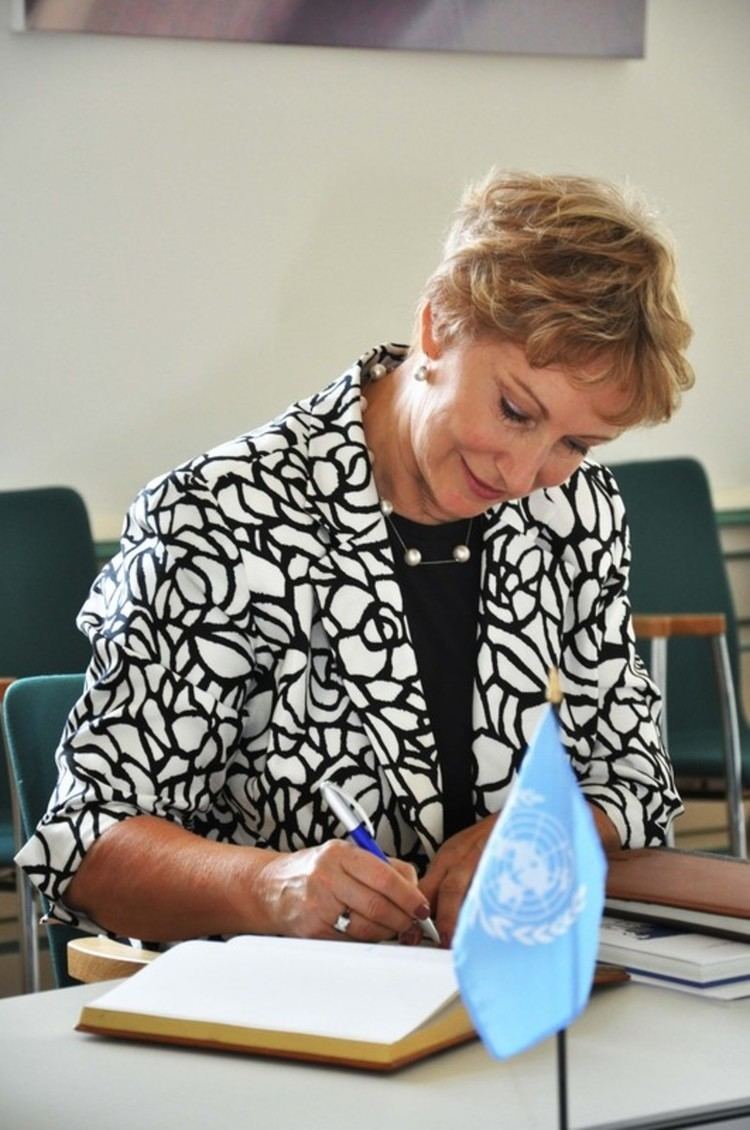 In 2015, the Anders Kompass scandal broke at the UN. An internal UN report, entitled 'Sexual Abuse of Children by International Armed Forces', detailed allegations of sexual abuse by French soldiers serving with the peacekeeping operation Sangaris. Senior UN aid worker Anders Kompass, who knew the UN would not act on the report, leaked the internal report to French authorities, who reportedly thanked him.
Kompass, however, suffered retaliation for this action, led mainly by the head of the Office of Internal Oversight Carman Lapointe and the head of the U.N.'s Ethics Office, Joan Dubinsky. 'A couple of weeks after Kompass was put on administrative leave on April 27, a U.N. administrative tribunal reversed the decision to place Kompass on leave.'(...) 'In one email, Lapointe bypassed the standard procedure of convening a panel of experts to determine whether an investigation has merit. Instead, she told her chief investigator that the case was too politically sensitive to convene a panel of investigators to consider its merits. In another email, she expressed a certain confidence that Kompass had been in fault.' (...) 'The decision to bypass her own office procedures prompted her chief investigator, Michael Stefanovic, to recuse himself from the probe, which he said had violated U.N. due process procedures. In a dramatic closed-door May 13 briefing before the U.N. General Assembly's key budget committee, Stefanovic accused his boss of committing an "abuse of authority" and said that he had filed a formal complaint before the United Nations. He also took aim Lapointe and Dubinsky, saying the allegedly "independent bodies" were acting as "accomplices" with the U.N. secretary-general and [Ban Ki-Moon's chief of staff Susan] Malcorra. '
After enormous outcry in the press, and concern by member states (like France and Sweden), an independent panel was set up by the UN secretary general, Ban Ki-Moon, into the French UN peacekeepers child sex scandal in the Central African Republic. It later ruled Anders Kompass, had done nothing wrong in passing an internal document, and his dismissal was ruled unlawful. In January 2016 Kompass was informed in a letter that the internal investigation, run by the Office of Internal Oversight (OIOS), had cleared him of all charges. The panel also criticised the then head of the OIOS, Carman La Pointe, for abusing her authority by initiating the internal investigation into Kompass. She left her post 13 September 2015 upon normal completion of a non-renewable contract and five years in office.
Prior to joining the UN she was Auditor General for the World Bank Group headquartered in Washington, DC. She has also served as an auditor for Bank Of Canada and corporate auditor for Canada Post, among others. She was the first woman Chairperson of The Institute of Internal Auditors in 1995.
References
Carman Lapointe Wikipedia
(Text) CC BY-SA