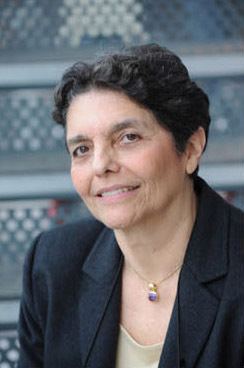 Perez is currently Centennial Professor at the London School of Economics, and since 2006, Professor of Technology and Socio-Economic Development at Tallinn University of Technology, Tallinn, Estonia. In 2003–2005, she was Visiting Senior Research Fellow at the Centre for Financial Analysis & Policy (CFAP), part of the Judge Business School of the University of Cambridge, where she remains as Research Affiliate. She is also Honorary Professor at SPRU, University of Sussex. She is particularly active as an international consultant and lecturer.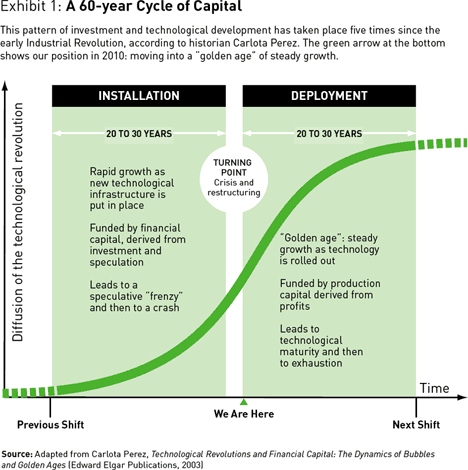 Perez has held posts in the government of her country, first in the Institute of Foreign Commerce in relation with the technology aspects of the North South Dialogue (1975–1977), later as founding Director of Technology in the Ministry of Industry (1980–1983). Under her directorship, the first venture capital agency, FINTEC, was established. She has been consultant to most of the major public and private companies in Venezuela, in particular to INTEVEP, the Research and Development affiliate of PDVSA, the national petroleum company.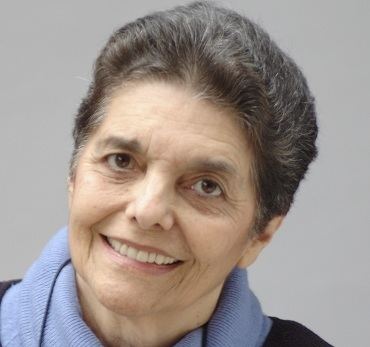 As international consultant, she has worked for various multilateral organizations, including the OECD, the United Nations Conference on Trade and Development, UNESCO, United Nations Industrial Development Organization, the United Nations Development Programme and the World Bank. She has been consultant for major corporations (IBM, Ericsson, Telefónica, Cisco, etc.) in private companies and business events. She has advised various industry associations, Ministries and Councils of Industry or Science and Technology, R&D institutes and development banks in Latin America (Venezuela, Chile, Peru, Ecuador, Uruguay, Argentina, Colombia, Dominican Republic, Brazil) and other regions (Canada, Norway, Estonia). Several elements of the European Union's Lisbon Strategy were based on her work as well.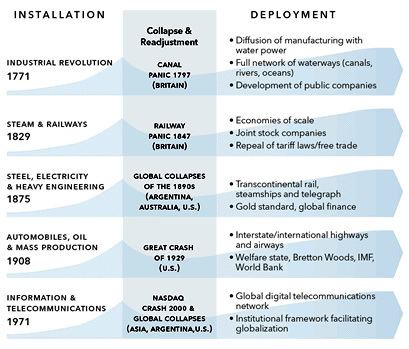 Carlota Perez is a neo-Schumpeterian, and Christopher Freeman was her mentor, with whom she closely collaborated. Her articles, from the early 1980s, have contributed to the present understanding of the relationship between basic innovations, technical and institutional change, and economic development. Her book Technological Revolutions and Financial Capital has had a very positive response from academics as well as from the financial and the technology-based business communities. The book has contributed to a Schumpeterian understanding of the link between innovation and financial dynamics. In it Perez, speaking from 2002, lays out a history of five technological revolutions that follow a similar pattern of bang, bust and, hopefully, renewal.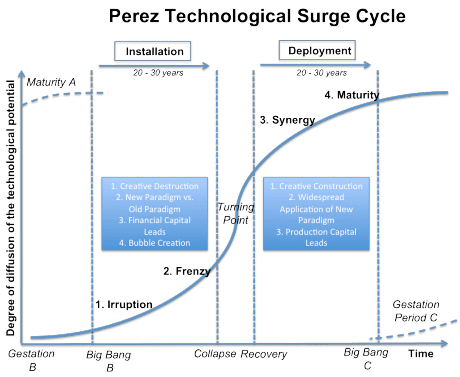 So during this period, financial capital generates a powerful magnet to attract investment into the new areas, hence accelerating the hold of the paradigm on what becomes the 'new economy'.
...
In 2000 Perez co-founded The Other Canon, a center and network for heterodox economics research, with - amongst others - main founder and executive chairman Erik Reinert.