Carlos Melia, born in Buenos Aires, Argentina on March 1974, raised in between Asia, Europe, Middle East and Africa. Renown luxury bespoke travel agent, blogger, wedding planner and niche marketing consultant, with over 25 years of experience in the travel and hospitality industry. Founder of LGTNetwork - Luxury Gay Travel Network. Carlos Melia came to the public eye on 2008, as an advocate and outspoken role model on humanizing being gay. Former Mr Gay Argentina 2008 became worldwide known, after being crowned, at the 2nd Edition of International Mr Gay Competition, as International Mr Gay 2008, event which took place in Los Angeles, California on Sunday January 20 of the same year.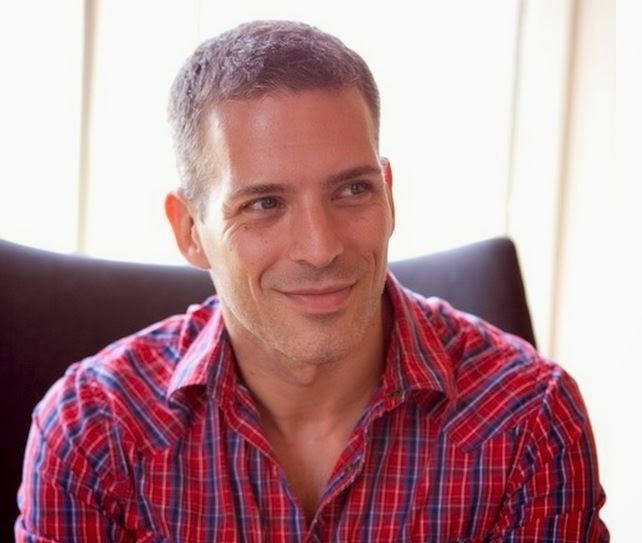 During his term, he traveled extensively, not only in his own community but on a global stage, as an ambassador and spokesperson for equal and human rights, fundraising and endorsing LGBT organizations and events worldwide.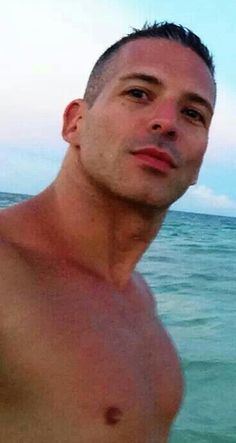 In 2009, by the end of his reign, after a successful performance, he was invited to join the Board of Directors of Mr Gay World, and appointed Executive Director of Central and South America and the Caribbean.
Carlos Melia, was never stranger to the international LGBT and mainstream media. Long before being crowned in 2008, he was well known and respected among members of the International Travel and Hospitality Industry. Over 20 years of experience, a bachelor's degree on Hotel & Restaurant Management, and a globetrotter childhood being raised around the world, set him on a path to become a pioneer into gay travel to South America.
Nowadays, Carlos Melia lives in New York City, United States with his husband, fashion designer Rubin Singer. He has become a referent of Luxury Gay Travel, Gay Wedding Planning, Blogging and Social Media, working in synergy with the leading mainstream travel and hospitality groups, to narrow the gap between them and the international affluent gay consumer, based on outreach, training, respect and effective communication.
His philosophy of life, which has molded his past, present and future, away from the classic stereotypes and cliches, is and has always been ..." My native tongue might be Gay, but I am fluent in Straight... so everyone is welcomed..."
Carlos Melia is considered one of the world's most popular LGBT travel agents, writers and bloggers. Carlos has been an independent Travel Agent for more than 20 years and travels all over the world curating the world of luxury travel & lifestyle by experience, one destination at the time. Active member of VIRTUOSO Luxury Travel Network, IGLTA - International Gay & Lesbian Travel Association, and founder of LGTNETWORK - Luxury Gay Travel Network.
Over the last few years Carlos Melia has grown a reputation as a referent on digital experiential travel writing and contributions for his own blog and other LGBT and mainstream international media outlets, such as DNA Magazine, Travel Agent Central, Startle.com by Forbes Travel, GayTravel.com, dot429 Magazine, Connections Magazine, among many others. Most of this publications feature him as ..." Travel expert, blogger, jet-setter and bon vivant, who travels around the world discovering what's new and cool about luxury travel and hospitality...". A few other luxury and lifestyle brands, like Les Clefs d'Or, renown haute couture fashion designer Rubin Singer, and Tourism Authority of Thailand, have trusted his skills and following to develop and manage their mainstream or niche social media and blogging platforms.
The second consecutive edition of International Mr Gay (IMG) event took place at Henry Fonda Theater, Los Angeles, California on Sunday January 20, 2008. The 2008 IMG winner, had the looks, professional background and involvement within his native and international LGBT community, fundraising and working along the main LGBT organizations, in pro of Gay & Lesbian rights and causes.
In 2009 Carlos Melia, joined Mr Gay World (MGW), as a member of the Board and the Executive Director of Central and South America and the Caribbean, duty he carried till late 2011, when he decided to step down of his position, in search of new personal and professional projects. During his term, his duty was to scout for Delegates within his region, to later participate and compete at the MGW international finals. He was part of: MGW 2009 ( Whistler, Canada), MGW 2010 (Oslo, Norway) and MGW 2011 (Manila, The Philippines).