Carlos Cardoso





Businessman






Fairfield University, Fairfield University Dolan School of Business
Carlos M. Cardoso (born in Angola) is an American businessman and formerly chairman, president and chief executive officer of Kennametal, a metalworking and tool production company headquartered in Latrobe, Pennsylvania. Cardoso is currently a senior advisor of Irving Place Capital.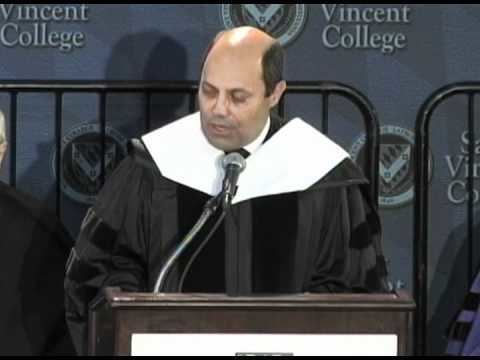 Cardoso spent eleven years at Kennametal, the last eight of which he served as CEO. During his tenure as CEO, Cardoso more than doubled profitability and returns on invested capital while also diversifying the business mix, global reach, and end-market exposure. He was named one of America's "Best Chief Executive Officers" by Institutional Investor in 2007 and received an Ernst & Young Regional Entrepreneur Of The Year 2009 Award. Prior to Kennametal, Cardoso held executive roles at Flowserve and Honeywell (Allied Signal).
Cardoso served on the U.S. Manufacturing Council where he advised the U.S. Secretary of Commerce on matters relating to global competitiveness, and government policies and programs of importance to U.S. manufacturers. He also served as chairman of the Manufacturers Alliance for Productivity and Innovation (MAPI), and was on the board of the National Association of Manufacturers (NAM). Further, Cardoso served as co-chair of the Pennsylvania Governor Tom Corbett's Manufacturing Advisory Council. He currently serves on the boards of directors of Hubbell and Stanley Black & Decker.
In 2011, Cardoso received an honorary doctor of humane letters degree from Saint Vincent College. In 2013, Cardoso received an Alumni Professional Achievement Award from Fairfield University and became a member of the board of trustees. Cardoso is also a member of the Fairfield University Dolan School of Business Advisory Council.
Cardoso holds a bachelor's degree in business administration from the Fairfield University Dolan School of Business where he was a member of the Fairfield Stags men's soccer team. He also holds a master's degree in management from the Rensselaer Polytechnic Institute.
Carlos M. Cardoso Wikipedia