Covid-19
Mitsuyo Maeda




Carlos Gracie





Helio Gracie's brother





September 14, 1902 Belem do Para, Brazil (

1902-09-14

)


Gracie Jiu-Jitsu, Brazilian Jiu-Jitsu, Judo




10th Degree Red Belt in Brazilian Jiu-Jitsu




October 7, 1994, Petropolis, Rio de Janeiro, Brazil




Helio Gracie, Mary Gracie, Osvaldo Gracie, Helena Gracie, Jorge Gracie, Ilka Gracie, Gastao Gracie, Jr.




Carlos Gracie, Jr., Carlson Gracie, Rolls Gracie




Renzo Gracie, Ryan Gracie, Ralph Gracie




Helio Gracie, Royce Gracie, Rickson Gracie, Rorion Gracie, Carlson Gracie




Brazilian jiu-jitsu, Judo



Carlos Gracie (September 14, 1902 – October 7, 1994) was a Brazilian martial artist who is credited with being one of the primary developers of modern jiu-jitsu in Brazil. Along with his younger brother Hélio Gracie and fellow students Luis Franca and Oswaldo Fadda, Gracie helped develop Brazilian jiu-jitsu (BJJ) based on knowledge from Mitsuyo Maeda, and is widely considered to be the martial-arts patriarch of the Gracie family. Carlos Gracie acquired his knowledge of Jiu-Jitsu by studying in Belem under Maeda and his students. As he taught the techniques to his brothers, he created a martial arts family with Hélio and with other members of the Gracie family who provided key contributions to the style.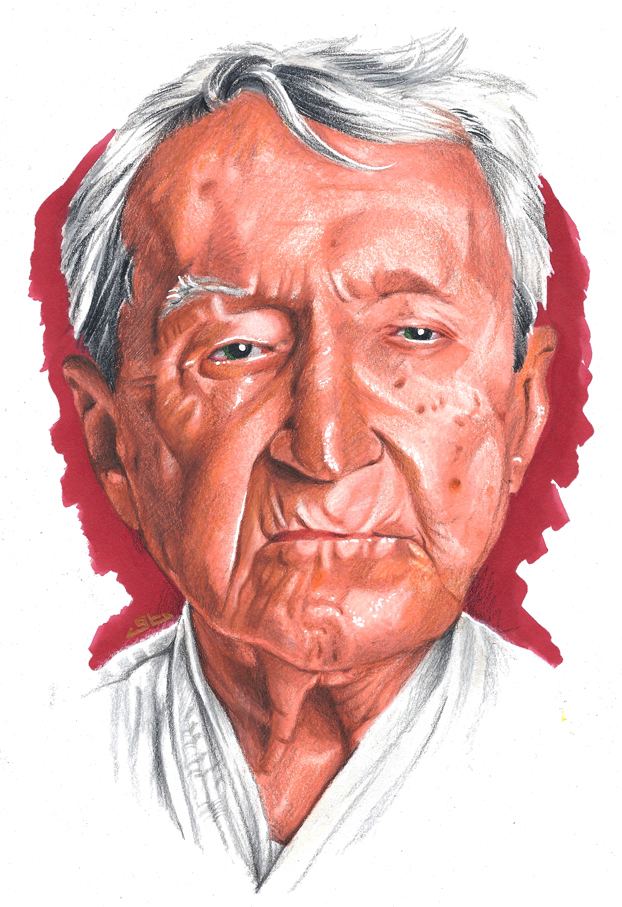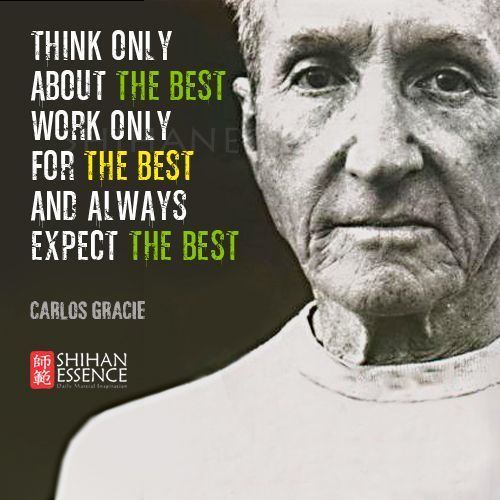 Gracie Jiu Jitsu developed in Brazil in the early 1900s using techniques learned from the great Japanese champion, Mitsuyo Maeda (known in Brazil as Conde Koma—the "Count of Combat"). Maeda, who was taught by Jigoro Kano, the creator of Judo, fought hundreds of victorious challenge matches against practitioners of other styles using his Judo techniques to overcome them. Maeda had become a champion Judoka in Japan and was so highly revered by Kano he was sent around the world to spread Judo.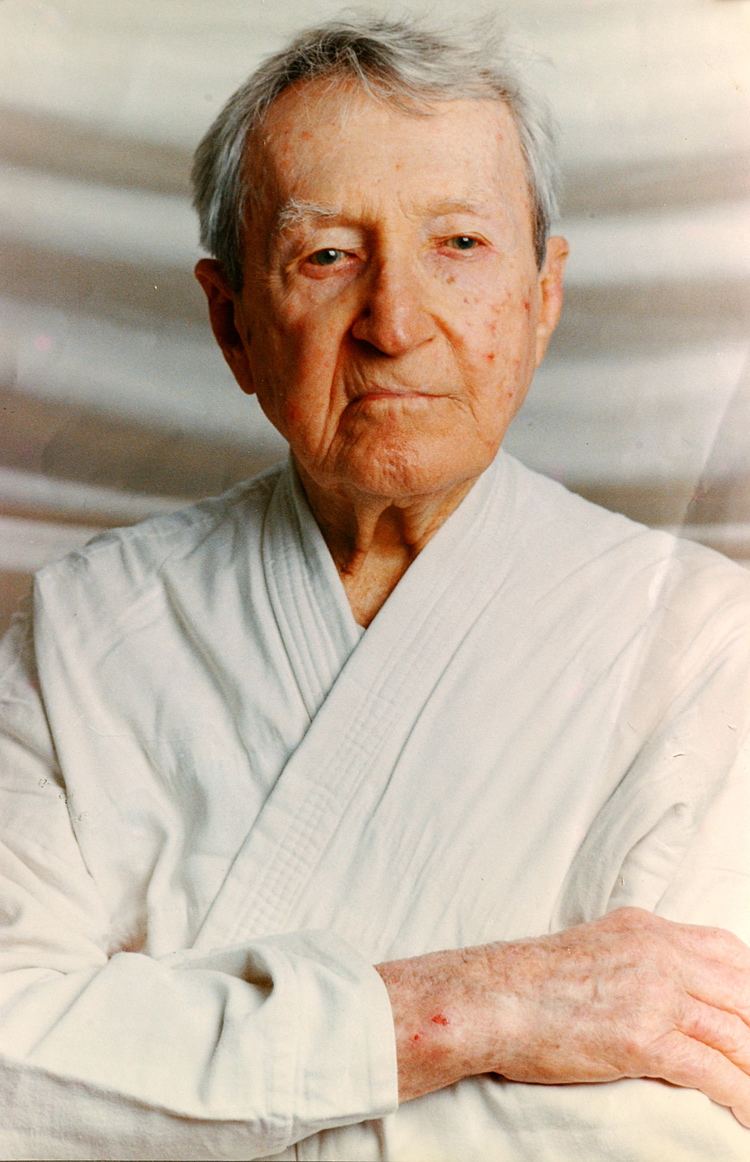 According to reports, the young Carlos Gracie refined his system by fighting in matches that were open to all skill levels and learning from those experiences to make Jiu Jitsu more effective. Some reports claim that he advertised in newspapers and on street corners for new opponents upon whom to practice but no documented records of this exist. Gracie claimed to have fought anyone and everyone who was willing, regardless of size, weight, or fighting style. Though he was 135 pounds, his style proved so effective that Carlos Gracie was never defeated making him a legend in Brazil. Later, his claims were challenged by his brother Jorge Gracie, who stated; "My brother Carlos is nothing when it comes to fighting. Carlos does not have the authority nor the competence to speak about Jiu Jitsu… Who created the sporting tradition of my family if not me, in all honesty, with my career?"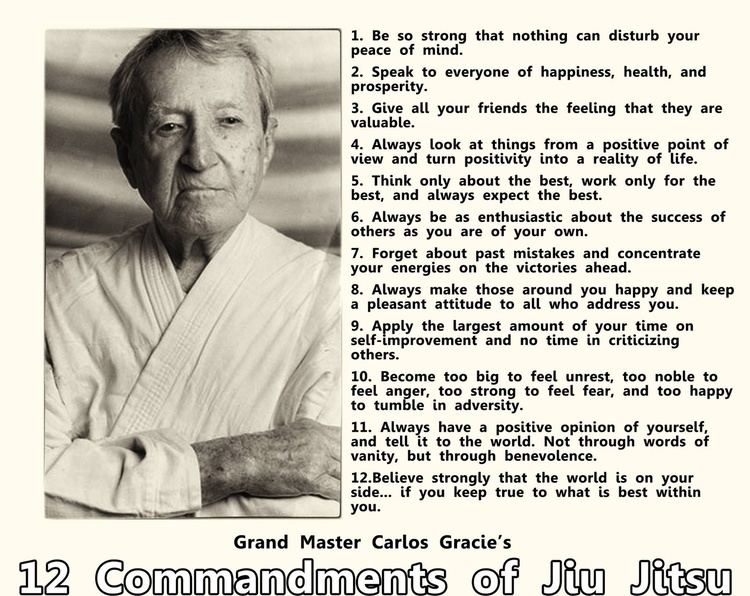 This tradition of open challenge is a part of the heritage of Gracie style of Jiu Jitsu. Carlos Gracie taught his style of Jiu Jitsu to his four younger brothers (Oswaldo, Gastão, Jorge, and Helio) and to his older sons (including Carlson and Carley), and they in turn taught their brothers, sons, nephews, and cousins. After Carlos retired from the ring, he managed the fight careers of his brothers and sons, continuing to challenge fighters of all styles throughout the world. This tradition of open challenge is continued by his sons, grandsons, brothers, nephews, and students.
In 2009, Carlos' daughter Reila Gracie (mother of Roger Gracie-Gomes) published a book detailing the life and times of Carlos Gracie. The book is titled "Carlos Gracie – O Criador De Uma Dinastia" (Carlos Gracie – The Creator of a Dynasty) in Portuguese and a translation is available under the title "Carlos Gracie: The Creator of a Fighting Dynasty".
Carlos fathered 21 children, 13 of whom earned the rank of black belt in Brazilian Jiu-jitsu. At the time of his death, Gracie had twenty-one children, one hundred six grandchildren, and one hundred twenty-eight great-grandchildren.
Carlos Gracie copied and adapted a nutritional regimen, from the Argentinean/French naturist Juan Esteve Dulin, and is now marketed as the Gracie Diet. Following the Hippocratean maxim "Let your food be your remedy", Carlos aimed this diet to a system that would primarily prevent illness on days of competition. The basic principle of the Gracie Diet is to keep blood pH level neutral by consuming only compatible nutrients at each meal. The Gracie Diet is flexible but it definitely prohibits consumption of pork and its derivatives and adopts abstinence from alcohol and tobacco.
Mitsuyo Maeda → Carlos Gracie Sr.
Carlos Gracie Wikipedia