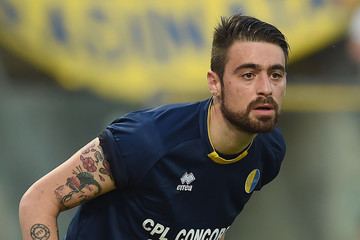 Pinsoglio began his career with Italian giants, Juventus and after working his way up the youth ranks at the club, he was promoted to the Primavera youth squad in 2007. Pinsoglio was the starting goalkeeper since 2008 until his youth team graduation at the conclusion of the 2009–10 season. Upon his promotion to the Juventus first team, Pinsoglio was sent out on loan to Lega Pro Prima Divisione side, F.C. Esperia Viareggio, where he became the club's starting goalkeeper. Coincidentally, fellow Juventus product, Giorgio Merlano served as his back-up. Pinsoglio went on to make 25 league appearances for the club in his first professional season and he returned to Turin on 30 June 2011. Once returned to Juventus, Pinsoglio was again sent on loan. In July 2011, he joined Serie B club Pescara along with Ciro Immobile. On 10 September 2011 he made his debut as the first choice goalkeeper in the home match won 2–0 against Crotone. In the first half of the 2011-12 Serie B season, he served mostly as a backup to veteran Luca Anania, making just 5 league appearances. In January 2012, Pinsoglio was recalled by Juventus, who then went on to sell the player in a co-ownership deal to fellow Serie B side, Vicenza Calcio.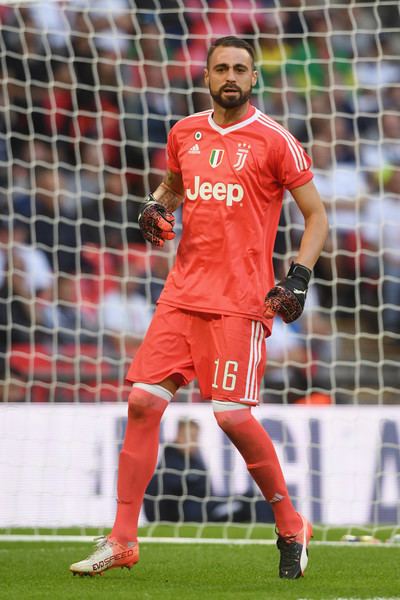 Pinsoglio officially completed his switch to Vicenza in January 2012, as part of the deal of Fausto Rossi, Pinsoglio's 50% registration rights was valued €1.5 million and Rossi for €1.7 million. Again, Pinsoglio was mostly deployed as a back-up goalkeeper. He became the club's second choice, playing behind Alberto Frison, and ahead of veteran Paolo Acerbis. He made just 3 league appearances in his first 5-moths with the club, which ultimately ended in relegation from Serie B to the Lega Pro Prima Divisione following a play-out loss on aggregate to Empoli F.C.. The club was, however, reinstated in Serie B, thanks to the enforced relegation on U.S. Lecce due to their involvement in the 2011 Italian football betting scandal. He began the 2012–13 Serie B season as the club's first choice goalkeeper, following the sale of Frison to Calcio Catania. Pinsoglio made 20 league appearances before losing his place to January 2013 arrival Nicolas Bremec. Vicenza were relegated at the end of the season and will thus take part in the 2013–14 Lega Pro Prima Divisione.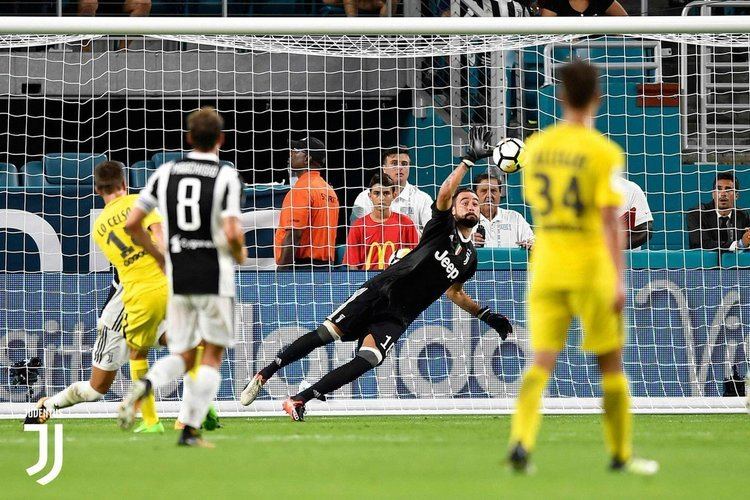 On 20 June 2013, the co-ownership between Vicenza and Juventus of Niko Bianconi, Luca Castiglia and Pinsoglio were renewed with the registration rights of Castiglia and Pinsoglio remaining with the Lega Pro side.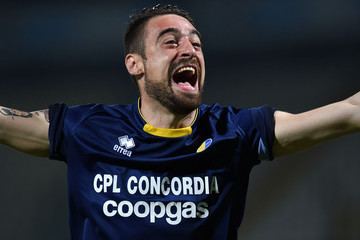 On 23 July 2013, however, Pinsoglio was sent on loan from Vicenza to Serie B side, Modena in exchange for the full registration rights of Angelo Di Stasio.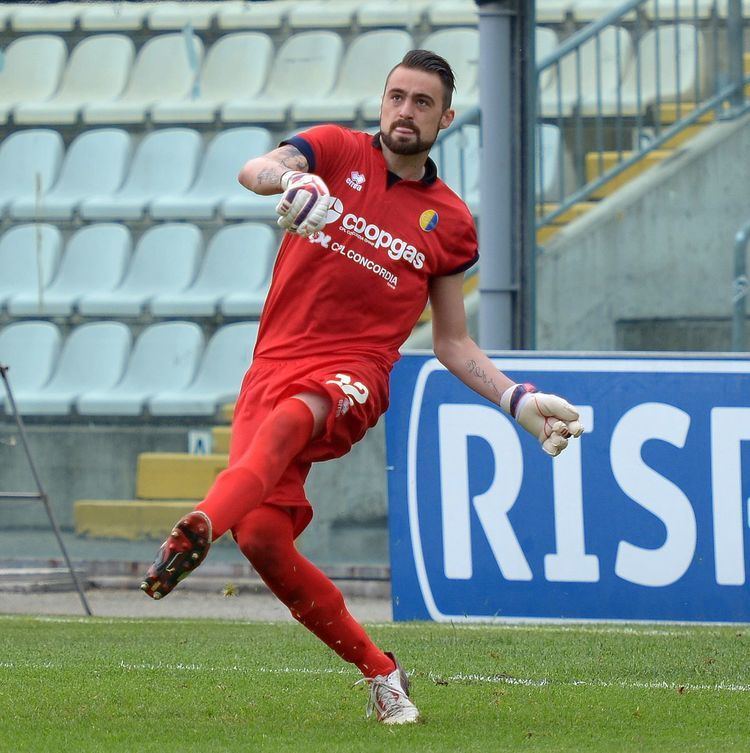 On 20 June 2014, Juventus announced that they had secured full ownership of Pinsoglio's contract for €700,000, with Bianconi returned to Vicenza for €600,000, Pinsoglio signed a 3-year contract.
However, on 4 July 2014 Pinsoglio returned to Modena on a second season-long loan deal ahead of the 2014–15 Serie B season.
On 3 August 2015 Pinsoglio was signed by A.S. Livorno Calcio, replacing Luca Mazzoni.
In July 2016 Pinsoglio and Pol Garcia were loaned to U.S. Latina Calcio from Juventus.
Pinsoglio has represented Italy at the U-20 level. On 8 February 2011 he made his debut with the Italy U-21 squad in a friendly game against England played in Empoli. He represented the U-21 side on 8 additional occasions (3 in competitive matches), though he was not called up by new coach Devis Mangia ahead of the 2013 UEFA European Under-21 Football Championship.