Carlo Hintermann





Film actor





2 April 1923 (

1923-04-02

)

Milan




January 7, 1988, Acireale, Italy




Desert Commandos, A Breath of Scandal, Operation Atlantis, Wanted, Attila




Domenico Paolella, Giorgio Ferroni, Umberto Lenzi, Michael Curtiz, Vittorio De Sica
Carlo Hintermann (2 April 1923 – 7 January 1988) was an Italian film, television and stage actor and voice actor. He was sometimes credited as Carlo Hinterman.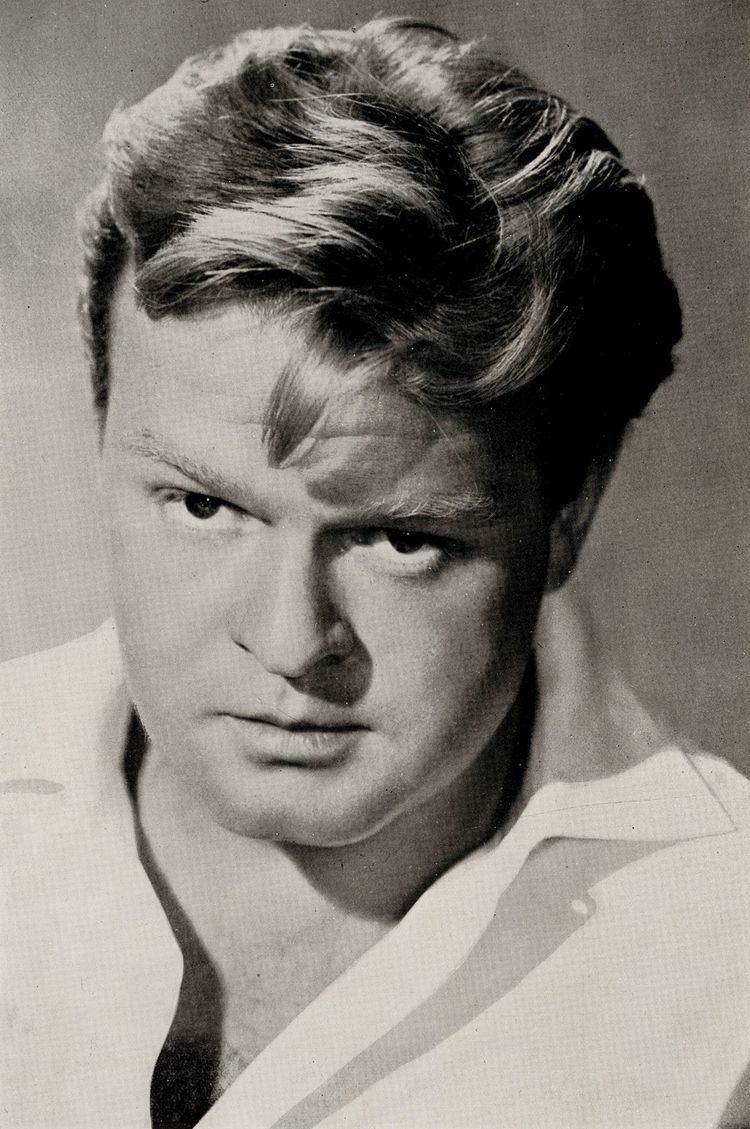 Born in Milan into a family of ancient Teutonic origin, Hintermann graduated in law, then he enrolled the Centro Sperimentale di Cinematografia in Rome. Graduated in 1949, the same year he debuted in a secondary role in the Domenico Paolella's short film Terra amara, then he appeared in a large number of movies and TV-series, even if usually in character roles. He was also active on stage, in which he debuted in 1957 with a series of monologues that earned him a writing by Vittorio Gassman for Irma la Douce and later for O Cesare o nessuno; notably, he got a personal success with the recital Milanin Milanon, alongside Milly Monti. He died due to an accident, run over by a car, in Acireale,a few hours after a theatrical performance in Catania.
My Beautiful Daughter (1950)
Ombre sul Canal Grande (1951)
Half a Century of Song (1952)
Il viale della speranza (1953)
Attila (1954)
Violenza sul lago (1954)
Pirate of the Half Moon (1957)
Rascel-Fifì (1957)
The Mighty Crusaders (1958)
A Breath of Scandal (1960)
Avenger of the Seven Seas (1961)
Women of Devil's Island (1962)
La Cittadella (1964)
Operation Atlantis (1965)
Z7 Operation Rembrandt (1966)
Last Man to Kill (1966)
Wanted (1967)
Desert Commandos (1967)
I barbieri di Sicilia (1967)
Tiffany Memorandum (1967)
A Black Veil for Lisa (1968)
Il segno del comando (1971)
Eyes Behind the Stars (1978)
Carlo Hintermann Wikipedia