Carles Puigdemont i Casamajó ( karɫəs pudʒðəˈmon i kazəmə'ʒo ; Amer, December 29, 1962) is a Spanish Catalan politician and former journalist. He is the current President of the Generalitat of Catalonia.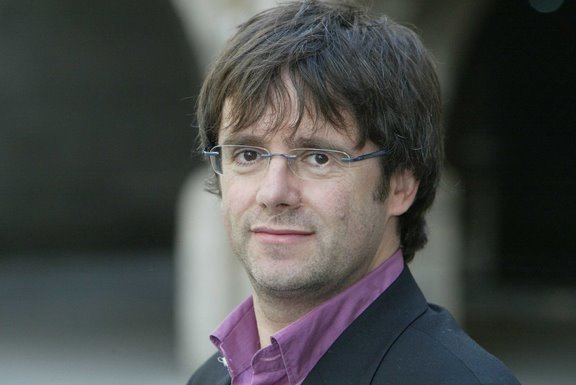 Born in Amer (Girona), his early career focused on journalism in various local newspapers. He later became director of the Catalan Agency of News, as well as the weekly Catalonia Today. A supporter of Convergence and Union (CiU) from 1983 to 2016, he began his political career in 2006, when he was chosen deputy to the Parliament by CiU.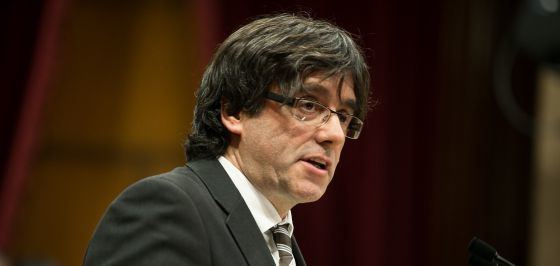 In 2011 he was elected mayor of Girona, where he lived for years, after winning the municipal elections held the same year. Four years later he became the new president of the Association of Municipalities for Independence.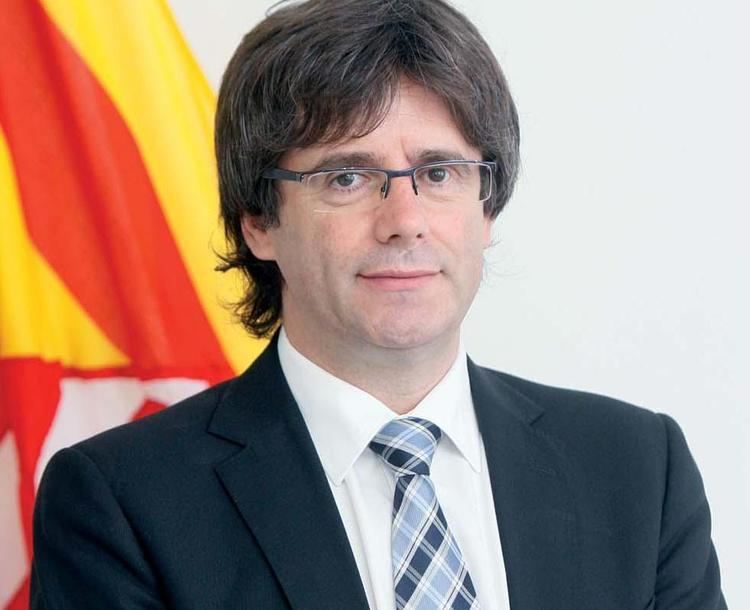 On January 10, 2016 he was invested the 130th president of the Generalitat of Catalonia by the Parliament of Catalonia. This followed an agreement carried out the day before between Together for Yes and the CUP, in which it was announced that he would replace Artur Mas as president of the Generalitat in exchange for a guarantee of parliamentary stability for his Government. On January 14 he presented his new Government.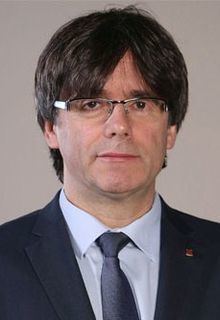 Puigdemont was born on December 29, 1962 in Amer (Province of Girona). Son of Xavier Puigdemont and Nuria Casamajó, he is the second of eight brothers from a family of pastry-making tradition. Although his family is not directly related to politics, his great-grandfather and his uncle Josep Puigdemont (1979-1983) were mayors of Amer.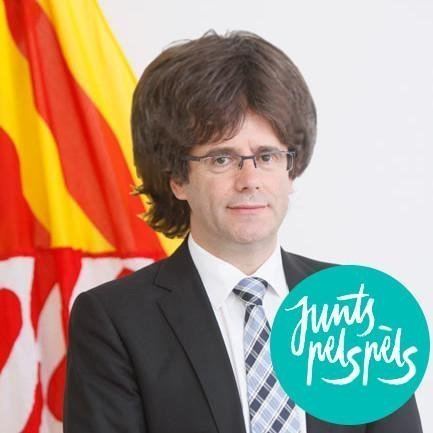 He studied basic education and high school in his native town, Amer, and in boarding school at Santa Maria del Collell. At the age of 16 he was already a reporter for the newspaper Diari de Girona, authoring football reports and other news. He studied Catalan philology at the University of Girona, which he later left, without graduating, to work in journalism. In 1981 he started working for the newspaper El Punt, where he ended up as editor-in-chief. He also worked on the journal Presència.
In 1988 he devoted himself to collecting references from the international press about Catalonia, material that resulted in the publication of Cata… què? Catalunya vista per la premsa internacional ("Cata…what? Catalonia as seen by the foreign press") in 1994. He is a member of the Catalan Association of News. During the Olympic Games in Barcelona (1992) he participated in an organization supporting Catalan nationalists detained as part of the so-called "Operation Garzón".
In the 1990s he traveled to Europe and began working on the application of new technologies to information, which would be translated into the creation of the Catalan Agency of News (ACN), commissioned by the Generalitat in 1999. Puigdemont directed the agency until 2002, when the then-president of the Diputació de Girona, Carles Pàramo (CiU), offered him the position of director of the House of Culture of Girona. He is also the founder of the Catalan magazine in English Catalonia Today.
He left journalism to devote himself fully to politics in 2006 when CiU made him another offer: to take part in the candidacy for the Catalan Parliament. In 2007, Puigdemont ran for the local elections in Girona as Convergence and Union's candidate, but he was not successful and remained in opposition. However, in the following local elections (2011), he managed to break the Socialists' Party of Catalonia's 32-year hegemony in Girona and became mayor.
In July 2015 he succeeded Josep Maria Vila d'Abadal as the Chair of Association of Municipalities for Independence and was elected as an MP for Girona's Together for Yes candidature in the elections for the Parliament of Catalonia (September 27, 2015). He was elected as President of Catalonia on January 10, 2016, following a last-minute agreement between the pro-Catalan independence parties Together for Yes and CUP. On January 11, 2016 he resigned as Mayor of Girona because he is not allowed to be President and Mayor at the same time. He is the first Catalan President to refuse to take the oath of loyalty to the Spanish constitution and the current monarch, Felipe VI.
Puigdemont has been married since 2000 to a Romanian journalist, Marcela Topor, and has two daughters. He speaks Catalan, English, French, Spanish and Romanian. He is passionate about new technologies and social networks. In his Twitter account (@KRLS), he has written more than 13,000 messages and has more than 183,000 followers.