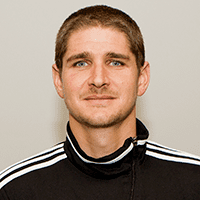 A combative player, Robinson started his career as a trainee with Wolverhampton Wanderers. He made his Wolverhampton Wanderers debut during the 1996–97 season.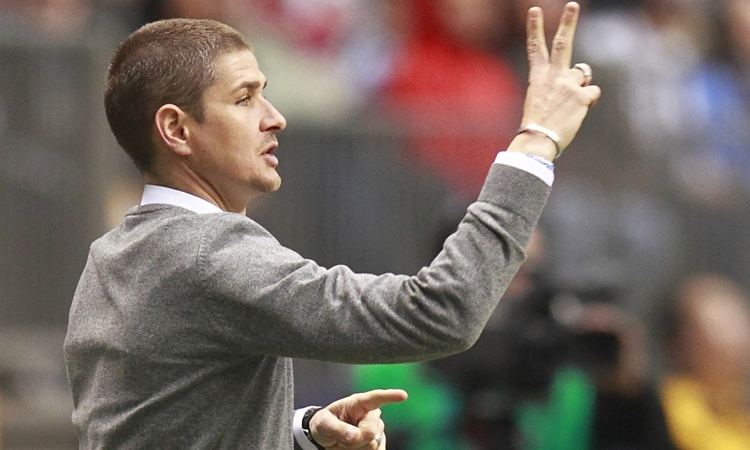 While on loan at Shrewsbury Town Robinson made his Football League debut versus Hull City in a 1-1 draw at Gay Meadow in front of 2,346 on 30 March 1996. He made five appearances for The Shrews: four in the league and one in The Football League Trophy final at Wembley Stadium in a 2-1 defeat against Rotherham United in front of 35,235, a defeat that drove him on further to be a success in the game.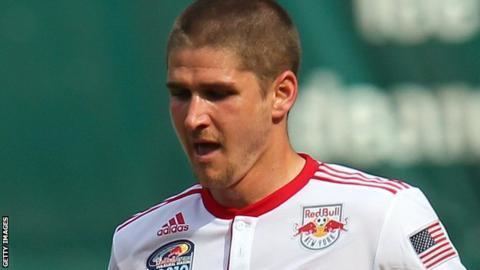 After over 180 appearances for Wolves over six seasons, he moved to Portsmouth in July 2002 under the Bosman ruling. He played around 20 games for Portsmouth in their promotion year before loan spells with Sheffield Wednesday (where he scored once against future club Norwich), Walsall (where he scored once against Bradford), Rotherham, Sheffield United and Sunderland.
After impressing at Sunderland he signed a three-year deal in June 2004. He then went on to collect another championship winners medal as they gained promotion during a season in which he played 42 of 46 matches.
After a loan spell with Norwich City, he signed for The Canaries permanently on a 2½-year deal for an undisclosed fee in January 2006. Robinson scored his first goal for Norwich in a 5–1 win against Barnsley on 26 August 2006. He racked up over 50 appearances in 15 months before deciding to leave.
On 31 January 2007, Robinson joined Toronto FC from Norwich after just over a year at Carrow Road, even though he still had 18 months remaining on his deal with Norwich. He scored his first MLS goal when he netted Toronto's third in a 4–0 win against FC Dallas on 17 June 2007. He was voted team MVP in his first year and repeated in his second year at the club.
He completed his UEFA licences in preparation for the opportunity to become a coach/manager.
Although much sought-after in the English Championship, Robinson announced that he planned to spend the remainder of his club career in MLS: "Being brought up in English football, this is all I know, but I'm at the next stage of my life now." Although he took a substantial pay cut after moving across the Atlantic, the considerably lower property prices in Canada compared to the United Kingdom allowed him to purchase a country estate near Toronto.
In March 2010 he was traded from Toronto FC to the New York Red Bulls for a fourth-round pick in the 2011 MLS SuperDraft. On 20 March 2010, Robinson started for New York in a 3–1 victory against Santos FC, which was the first match played at the new Red Bull Arena. On 21 August 2010, he scored his first goal for New York Red Bulls in a 4–1 road victory against his old club Toronto FC before his celebration showed the admiration that he held for them. He then continued to play in the 2011 season as a player/coach and speaks highly of the respect he has for Hans Backe.
A Wales international player, Robinson made his debut against Belarus in 1999, winning the man of the match award. His 50th cap came in the 2–0 World Cup Qualifier victory over Liechtenstein. On 1 April 2009, Robinson announced his retirement from international football at the age of 32 with 52 caps after Wales suffered two consecutive defeats, making it virtually impossible for them to qualify for the 2010 FIFA World Cup.
In January 2012, Robinson retired as a player and joined the Vancouver Whitecaps as an assistant coach. He took over as the head coach of the club in December 2013.
As of 10 September 2017
Shrewsbury Town
Football League Trophy Runners-Up 1996
Portsmouth
Football League Championship: Winners 2002
Sunderland
Football League Championship: Winners 2005
Toronto FC
Canadian Championship: 2009
Vancouver Whitecaps
Canadian Championship: 2015
Toronto FC Player of the Year: 2007 (Co-winner), 2008