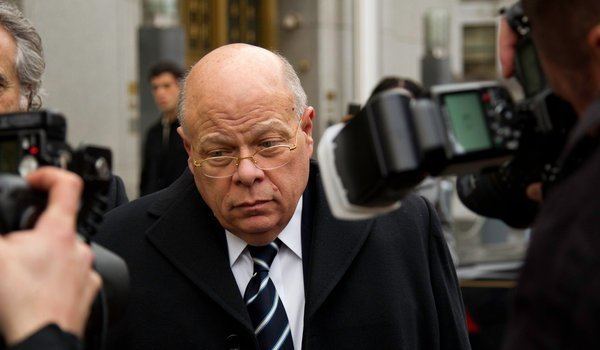 Chosen in a special election in 1994, Kruger is a former Ranking Minority member on the Senate Committee on Aging as well as a member of the Crime Victims, Crime and Corrections, Energy and Telecommunications committees, among other standing committee assignments. In February 2007, then Senate Majority Leader Joseph Bruno appointed him Chairman of the Senate Social Services Committee, making him the first minority party senator to chair a committee in New York history.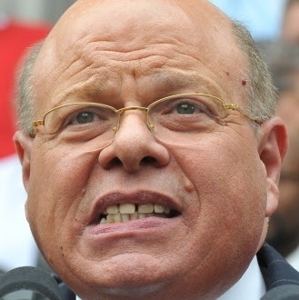 In 2003, Kruger joined a group of legislators suing Mayor Michael Bloomberg and the New York City Department of Education, seeking a court injunction to stop New York City from doing away with 32 community school districts and superintendents under Bloomberg's proposed reforms to New York City's education system.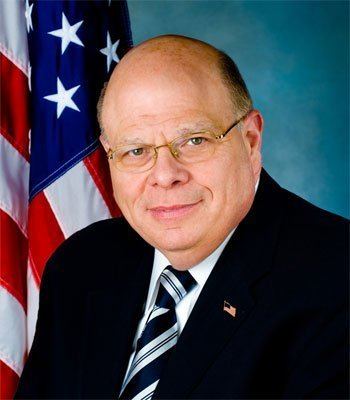 Representing New York's single largest Russian-American community, Kruger published what was purportedly the only Russian-language newsletter printed by elected officials within New York City. Kruger also hosted a weekly program on the Brooklyn Community Access Television channel called Brooklyn Beat, which discussed topical issues related to the borough of Brooklyn.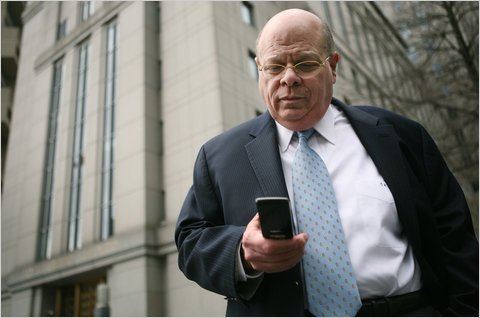 In February 2007, Kruger presented legislation attempting to ban the use of electronic devices, such as mp3 players and mobile phones, in New York City crosswalks.
Prior to his election to the New York State Senate, Kruger was the Assistant Director of Member Services for the New York State Assembly for a decade, as well as the Chairman of Brooklyn Community Board 18.
Kruger is one of three senators, known as the "Gang of Three", who threatened to abandon the Democratic majority elected to the New York State Senate on November 4, 2008. A fourth, Senator-elect Hiram Monserrate, backed out of the group in early November.
On December 2, 2009, Kruger was one of eight Democrats to vote against same-sex marriage legislation, which failed to pass the Senate. On June 13, 2011, it was announced that he, Joseph Addabbo, Jr. and Shirley Huntley had switched their intentions from "against" to "for" a pending same-sex marriage legislation bill. The gay marriage issue has affected Kruger's personal life; Dorothy Turano, a woman with whom he was living, has a gay nephew who had cut off contact with both of them after Kruger had voted against the 2009 legislation.
In 2011, Kruger introduced a bill "that would ban the use of mobile phones, iPods or other electronic devices while crossing streets — runners and other exercisers included." According to the New York Times:
As it is written, Mr. Kruger's proposal, which was first introduced in 2007, would apply only to cities with populations of one million or more. But Mr. Kruger wanted to expand the bill to cover even smaller cities. Violators would have faced a civil summons and a $100 fine. "This is not government interference", he said. "This is more like saying, 'You're doing something that could be detrimental to yourself and others around you.'"
The bill was referred to the Senate's Transportation Committee but did not see further action.
On June 25, 2010, the New York Times revealed that the FBI and the U.S. Attorney's Office in Brooklyn were investigating Kruger for allegedly seeking campaign contributions in exchange for political favors. On March 9, 2011, Kruger was indicted on charges of bribery and profiting from a hospital merger he supported. According to Salon.com, "While the FBI investigated Kruger for bribery, they learned that he lived with his longtime male partner [Dr. Michael Turano] while pretending (or at least allowing people to believe) that his partner's mother was his girlfriend." Kruger has publicly denied being gay; however, the federal government produced wiretap evidence of "nearly daily" contact between the two men, including "baby talk" and a reminiscence by Turano of Kruger's declaration of love for him.
On March 10, 2011, Kruger was among eight individuals (including William Boyland, Jr., another New York State Assemblyman) who "surrendered to face charges in a federal corruption case accusing the lawmakers of taking bribes over the course of a decade in schemes large and small." According to the New York Times:
Kruger is accused of "receiving a stream of bribes totaling at least $1 million in exchange for taking official actions." Among the charges in the complaint is that he shared fees paid to the lobbyist, Richard Lipsky, and then took "the very official acts in favor of which Lipsky had been paid to lobby." . . . [T]he detailed 53-page complaint portrays Senator Kruger as a lawmaker who offered a full range of corrupt services in exchange for bribe payments, performing official acts that included sponsoring and supporting legislation, lobbying other elected officials and directing state monies for the benefit of Mr. Lipsky and the lobbyist's clients.
Kruger allegedly used the money to "bankroll a lavish lifestyle, financing a four-door Bentley Arnage and a $2 million waterfront home originally built for Anthony Casso, a boss of the Lucchese crime family."
On December 20, 2011, Kruger pleaded guilty to two counts of conspiracy to commit mail and wire fraud and two counts of bribery conspiracy. He faced up to 50 years in prison. Dr. Michael Turano pleaded guilty to one count of conspiracy to commit bribery; that crime carries a possible five-year sentence.
On April 26, 2012, Kruger was sentenced to 7 years in federal prison.