Plantae




Brassicales




Brassicales




Caricaceae




Family






Papaya, Mountain papaya, Jacaratia, Jarilla, Cylicomorpha
The Caricaceae are a family of flowering plants in the order Brassicales, found primarily in tropical regions of Central and South America and Africa. They are short-lived evergreen pachycaul shrubs or small trees growing to 5–10 m tall. One species, Vasconcellea horovitziana is a liana and the three species of the genus Jarilla are herbs. Many species bear edible fruit and are source of papain [1].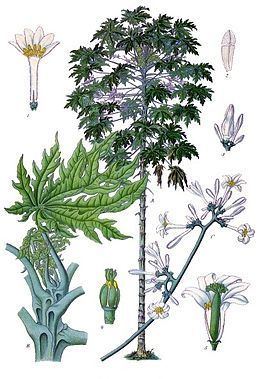 Based on molecular analyses, this family has been proposed to have originated in Africa in the early Cenozoic era, ~66 million years ago (mya). The dispersal from Africa to Central America occurred ~35 mya, possibly via ocean currents from the Congo delta. From Central America, the family reached South America 19-27 mya.
The family comprises six genera and about 34-35 species:
Carica – one species, Carica papaya (Papaya), Americas
Cylicomorpha – two species, Africa
Horovitzia – one species, Mexico
Jacaratia – eight species, Americas
Jarilla – three species, Americas
Vasconcellea – twenty species, Americas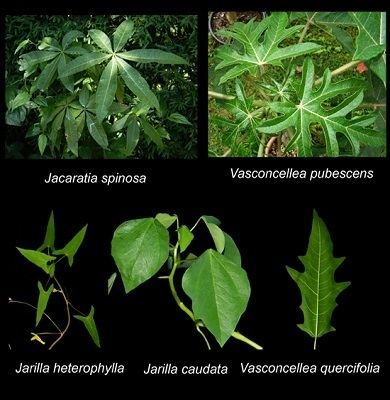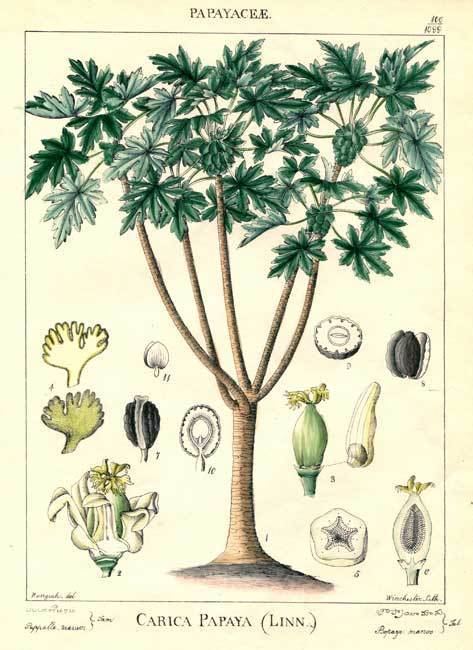 Caricaceae Wikipedia