Animalia




Ammonoidea




Stephanocerataceae




Genus




Cephalopoda




Ammonitida




Cardioceratidae






Quenstedtoceras, Euaspidoceras, Perisphinctes, Peltoceras, Cadoceras
Cardioceras is an extinct ammonite genus belonging to the family Cardioceratidae.
These fast-moving nektonic carnivores lived during the Jurassic period, Oxfordian age.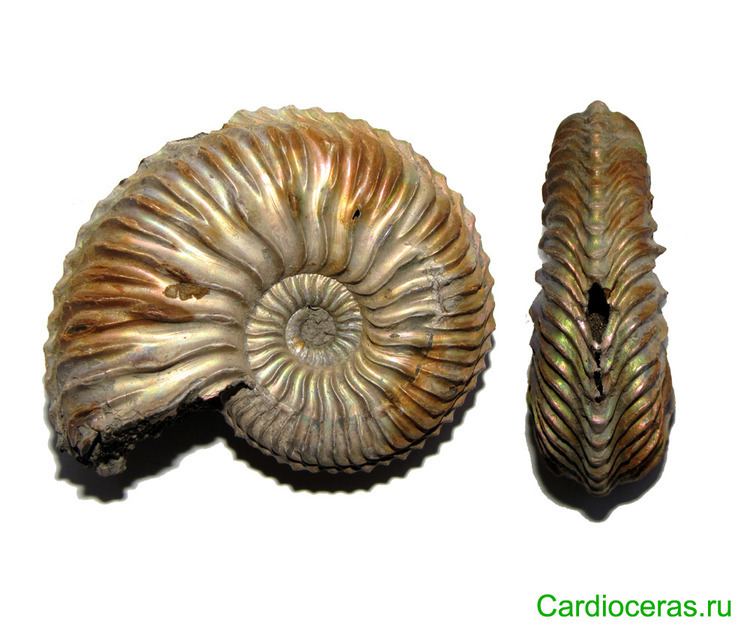 Shells of Cardioceras species can reach a diameter of 20–25 millimetres (0.79–0.98 in). The shape is circular, with ribs and a prominent ridge along the dorsal edge.
Fossils of species within this genus have been found in the Jurassic of France, Germany, Poland, Russia and United Kingdom.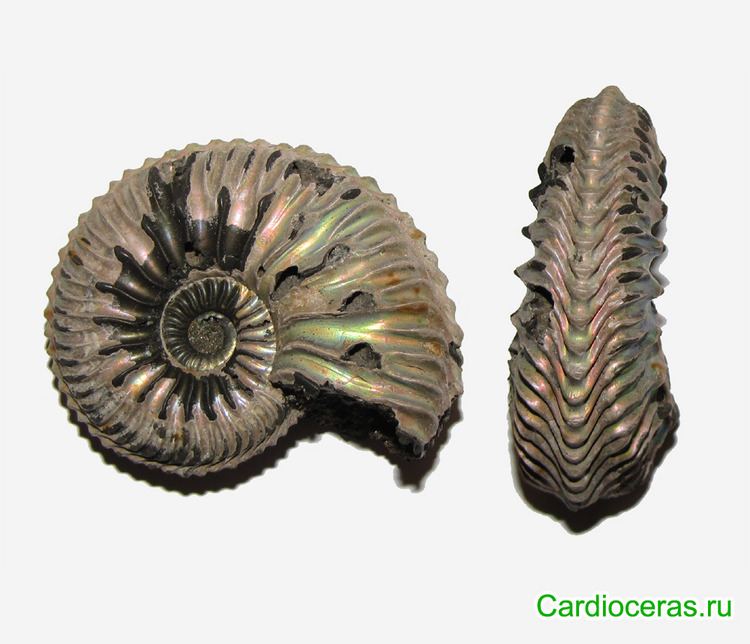 Cardioceras Wikipedia