Cardboard Cavalier is a 1949 British historical comedy film directed by Walter Forde and starring Sid Field, Margaret Lockwood and Jerry Desmonde. The film depicts a historical romance between Lord Lovelace and Nell Gwyne.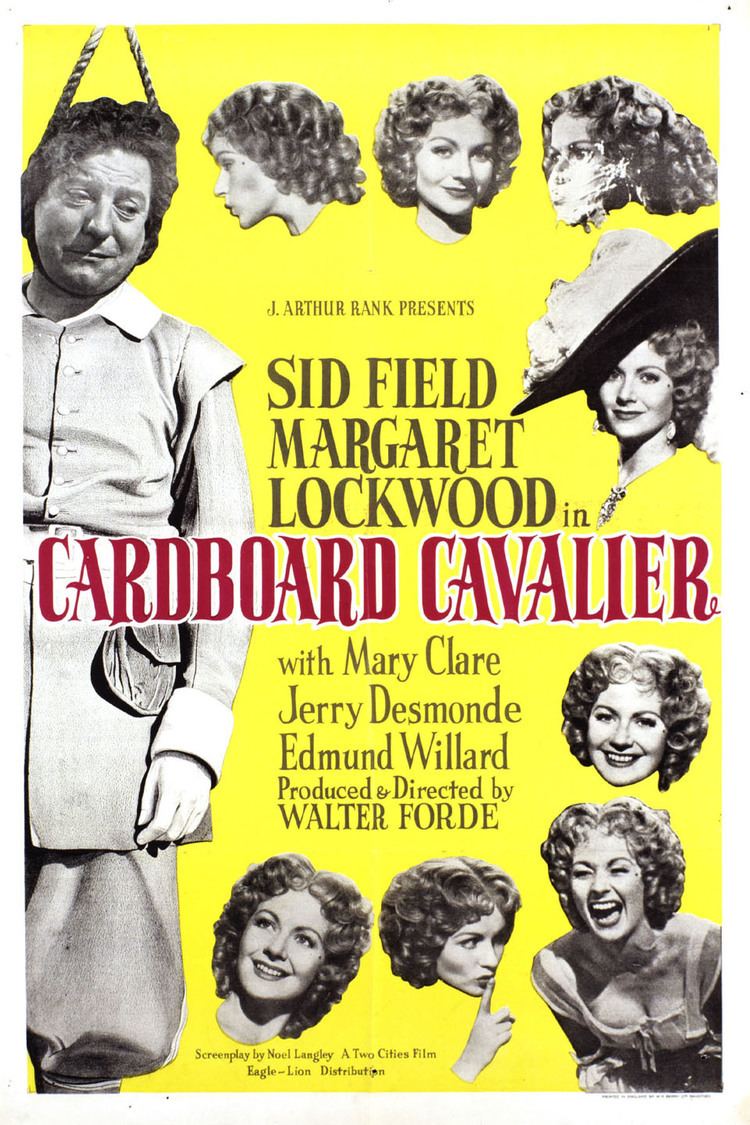 It was the last film for Forde and Field.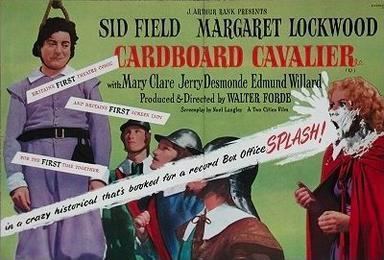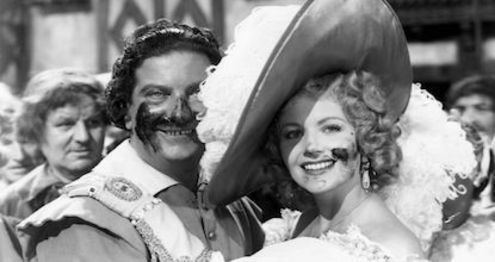 During the reign of Oliver Cromwell, barrow boy Sidcup Buttermeadow is unknowingly used as a spy by the exiled Charles II to pass on a message.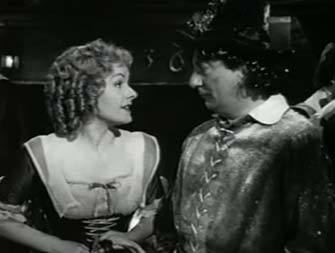 Sid Field as Sidcup Buttermeadow
Margaret Lockwood as Nell Gwynne
Jerry Desmonde as Colonel Lovelace
Jack McNaughton as Uriah Group
Brian Worthas Tom Pride
Edmund Willard as Oliver Cromwell
Mary Clare as Milady Doverhouse
Alf Dean as Murdercasket
Anthony Hulme as Charles II
Miles Malleson as Judge Gorebucket
Irene Handl as Lady Agnes
Joan Young as Maggie
Claude Hulbert as Sylvester Clutterbuck
Michael Brennan as Brother Barebones
Peter Bull as Mosspot
Vincent Holman as Lord Doverhouse
John Salew as Smug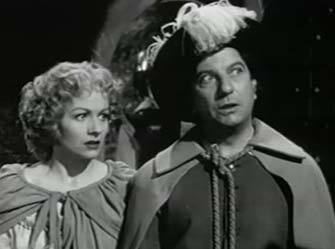 The film was part of an ambitious production programme from J. Arthur Rank to meet an increased quota for British films. His intent was to make 60 over 12 months. Sid Field's casting was announced in June 1948.
Pat Roc was meant to play the role of Nell Gwynn but reportedly turned it down and was replaced by Margaret Lockwood. Field's son was born during filming on 5 August.
It was made at Denham Studios. Production of the film was interrupted by a strike from crew members in protest over recent sackings of film workers.
Filming ended in January 1949.
The film was a critical and box office disappointment.
"I was terribly distressed when I read the press notices of the film", wrote Lockwood.
The film was banned in Syria.