Carapibus is a beach located in the municipality of Conde, Paraíba in the southern portion of the state of Paraíba, Northeast Brazil.
The beach contains native vegetation-covered cliffs, pristine white sand, clear warm water, and natural pools formed when the tide is low. Coral reefs act as a natural barrier against the waves creating a very calm beach that attracts tourists from all over the country and an increasing number of foreign tourists.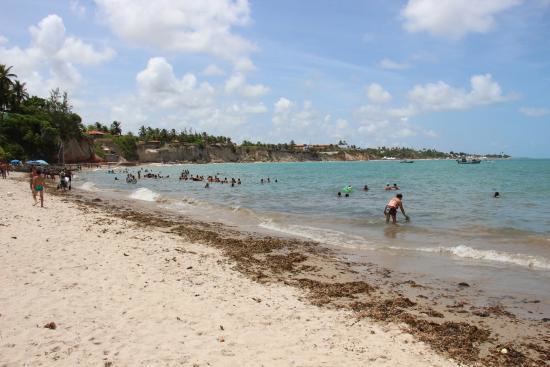 These conditions, in conjunction with the fact that Paraíba is a popular tourist destination makes Carapibus attractive for families and those seeking peace and quiet as it is located in a small and very calm town, even though it is only 25 km (16 mi) away from the state's capital, João Pessoa, and 110 km (68 mi) from Pernambuco's capital, Recife.
Many tourists choose Carapibus due to its proximity to other well-known and equally beautiful beaches in the region, such as Jacumã, Coqueirinho, Tabatinga, Praia do Amor and the internationally acclaimed nudist beach of Tambaba - some of these are within walking distance from Carapibus.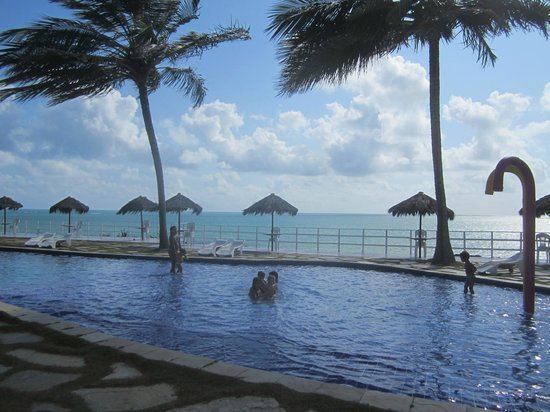 The completion of the PB-008 highway in the past 5 years, linking João Pessoa to Paraiba's south coast's towns and the neighbour and wealthier state of Pernambuco, brought to Carapibus and other beaches in the municipality of Conde a considerable increase in the number of tourists and property speculation. Nowadays it's noticeable the number of construction sites in the outskirts of the town and the properties prices are on the rise. Europeans are the main group of foreigners buying holiday homes and plots of land in the area as Paraíba is the easternmost state in Brazil and very close (and cheaper) to Natal and Recife, two well established tourist destinations in the Brazilian Northeastern coast with their major international airports.