Formed in early 2010 in Sydney by Blake Ellis on guitar (later on bass guitar), Jye Menzies on guitar and Jeffrey Wellfare on lead vocals. The band gained popularity through their YouTube channel, and first release "You Call That a Knife? This Is a Knife!", quickly reaching five million views in under one year. All three, Wellfare, Menzies, and Ellis were previously in another metalcore band, Atlanta Takes State. While their music video quickly rose them to popularity in the scene, it also gained them criticism for resembling other bands in the genre, such as Asking Alexandria. Their original drummer, Tyler March (known by his nickname, Lone America, and for playing drums in A Late Night Serenade), is the only member not from Australia, being from Carlisle, Pennsylvania in the United States. The other members met him online and he was asked to join. Kris Sheehan joined in 2011, having played in Curse At 27 with Wellfare.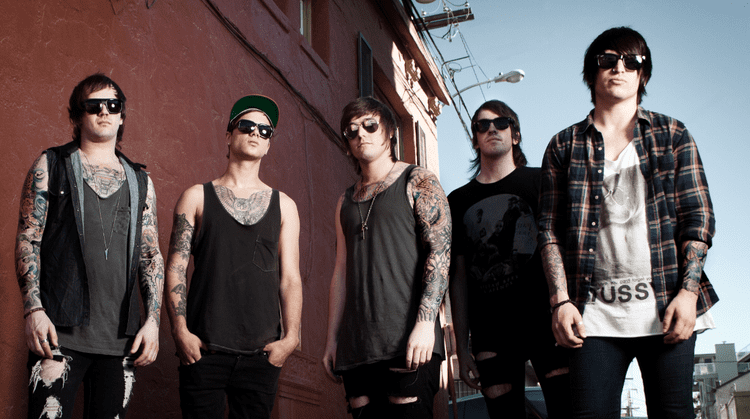 Four months later on 11 March 2012, the band released their second single, "#OIMATEWTF", which features guest vocals by Denis Shaforostov, from the band Make Me Famous at that time. The video reached almost 500,000 views in under six months. A month later, a cover of Jason Derülo's song "In My Head" was released, followed by the band's fourth single, "Ladies & Gentlemen... I Give You Hell", released 1 July 2012, reaching 350,000 views in just under two months.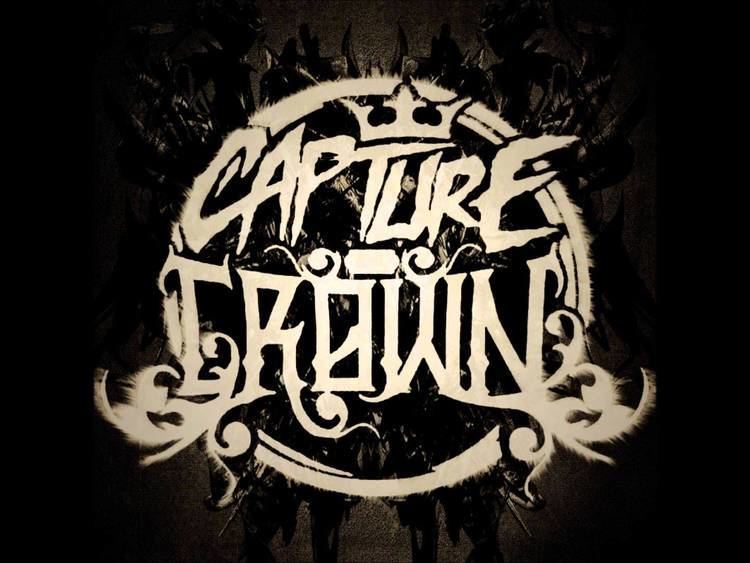 On 20 August 2012, the band announced that they were supporting Woe, Is Me's Talk Your [S]#?!, We'll Give You a Reason Tour, with fellow supporting acts Chunk! No, Captain Chunk!, Our Last Night, Secrets, and The Seeking. On 19 November that year, the band was announced as part of Of Mice & Men's 2013 US Headlining tour with fellow acts Woe, Is Me, Texas in July, and Volumes from mid-January to early February.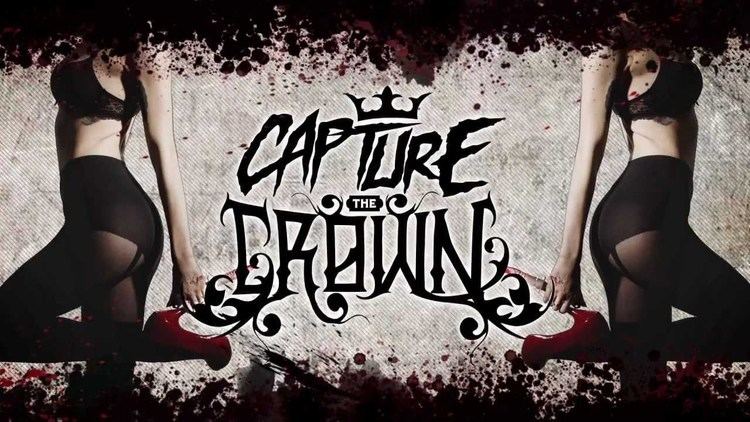 On 24 November 2012 the band announced their debut album, 'Til Death on 18 December which they would be self-releasing and have pre-order packages set up on the band's webstore. With the announcement the band revealed the album's artwork and track listing. By 3 December 2012 the band had signed with Sumerian Records which would issue their forthcoming album. Along with the announcement, a music video for "Ladies & Gentlemen...I Give You Hell" appeared.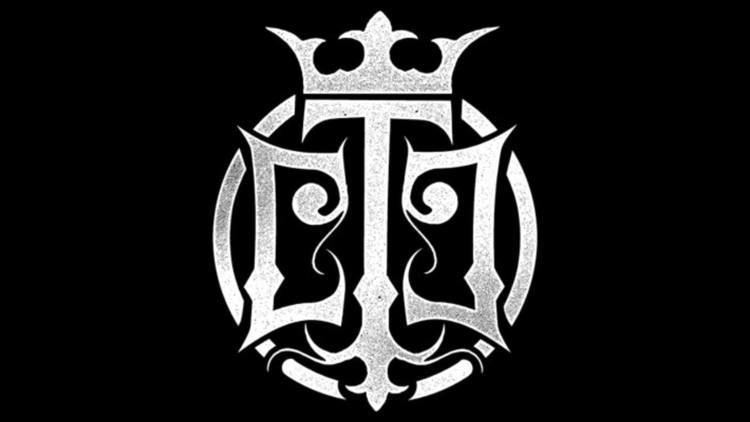 On 13 December the band began streaming a new single from their forthcoming album, "RVG" via YouTube. On 18 December 2012 the band's debut album, 'Til Death was released, which had been recorded at Chango Studios and produced and mixed by Cameron Mizell and mastered by Joey Sturgis. It appeared on three Billboard component charts Top Hard Rock (No. 21), Top Heatseekers (No. 7), and Top Independent Albums (No. 25).
On 11 March 2013 the band were announced to embark on Crown the Empire's first headlining tour, The Generation Now Tour from 7 to 26 May of that year with fellow acts Palisades, Heartist and Famous Last Words. On 3 April 2013 the band were announced as one of the initial bands for Vans Warped Tour UK alongside Rise Against, Yellowcard, Billy Talent, Real Friends and Crossfaith. The UK Warped Tour appearance took place on 16 and 17 November at London's Alexandra Palace for the second year in a row.
On 4 April 2013 the band were announced to play the 2013 All Stars Tour with fellow acts Every Time I Die, Chelsea Grin, Veil of Maya, Terror, Stray from the Path, Iwrestledabearonce, For All Those Sleeping and DayShell. They were joined by Volumes, and by Structures on select dates. On 20 May the group streamed their new single, "Rebearth" featuring Tyler "Telle" Smith of The Word Alive, the single is from their proposed forthcoming EP, All Hype All Night. The band will be releasing their new single on 21 May.
On 17 July the band announced the All Hype All Night Tour beginning on 31 August through September with support acts, Secrets, Ice Nine Kills, My Ticket Home and City in the Sea. On 29 August the band were announced to play the 2013 Scream It Like You Mean It Tour after a schedule was leaked alongside other acts Like Moths to Flames, Hawthorne Heights and I Am King. Later that day the band released a lyric video for their next single, "All Hype All Night", via Alternative Press, the bands forthcoming EP was announced as coming soon through Sumerian Records.
On 30 October 2013, Sumerian Records announced that they had dropped Capture the Crown from their roster, with the statement "...We are now ready to let you know that we will be parting ways with Capture The Crown due to musical/creative differences. We wish them the best of luck in their future endeavors". The band provided their own statement, "We would like to thank Sumerian Records for everything they've helped us with over the span of our business relationship. In this time we were able to release our debut album, move to the US, tour with such great bands like Of Mice & Men, Every Time I Die, Chelsea Grin, Story of the Year & Volumes to name a few. Regardless of our current situation, the band is currently working on a brand new full-length album which you will hear more about in the near future. This may be the end of something good, but it's also the start of something amazing!".
On 9 November the band announced that they would be cancelling their UK tour, but that they have been working really hard on a new album and will be heading into the studio in January. On 3 December 2013 the band announced that they have launched a $10,000 Indiegogo Campaign to fund their EP, Live Life, that they had been working on while a part of Sumerian Records. The next day the band an unmastered version of the track, "Live Life" from their forthcoming EP, with this song being the first release by the band not through Sumerian Records. On 14 December 2013 they were announced as support on Attila's The New Kings Tour from late January through February with fellow acts I See Stars, Ice Nine Kills and Myka Relocate.
On 22 December 2013, Blake Ellis announced his departure from the band on his personal Facebook page with the statement "..."It is with great sadness that due to recent events I will no longer be playing bass for Capture The Crown, a band that I formed & have been in since the very beginning." Two days later the band released a picture via Twitter announcing that Gus Farias of the band Volumes would be providing guest vocals on a song from their forthcoming EP.
On 5 January 2014 Matt Good (of From First to Last) tweeted that he would be producing Capture the Crown's new album alongside producer Taylor Larson (Periphery, Sky Eats Airplane) in DC. The following day the band announced that they had crowdfunded double their initial funding goal of 10,000 USD with 22,207 USD, they will now be able to retrieve the rights to their already recorded EP, Live Life and are now heading into the studio to begin recording their new album.
Following being dropped from Sumerian Records, the band announced on 9 April 2014, they would be signed by Artery Recordings. "Capture The Crown is proud to announce that we're now a part of the Artery Recordings family. We're insanely stoked to be working with the label staff and alongside the many artists on their roster. In saying this, we are currently finishing up our second full-length album which will be released shortly. We can't wait to show you what the REAL Capture the Crown is capable of!".
On 2 June 2014 the band announced that their new album "Reign Of Terror" will be released on 5 August 2014. On 9 June 2014, the band released the song "To Whom It May Concern", the first single from the album. The band later released two more songs from the album - "I Hate You" (Released on 1 July 2014) and "Make War, Not Love" feat. Alex Koehler from Chelsea Grin (Released on 24 July 2014.) Reign of Terror was released on 5 August and charted at number 86 on the Billboard 200 in the U.S.
In October 2014 guitarists Jye Menzies announced he had left the band, citing the band becoming a negative force in his life as a reason for his departure. It was later announced by Jye through Twitter, fellow guitarist Kris Sheehan and drummer Tyler March had also left the band. Since then, the band released an official statement on 17 October on their Facebook page stating:
"Hi guys!
Word is starting to get around that there have been changes made to Capture the Crown's lineup. This is true, but what is also true is that we are looking forward and moving ahead full force onto the next, bigger & better chapter of Capture The Crown.
Kris Sheehan, Jye Menzies & Tyler March are no longer a part of CTC and we wish them all the best in their future endeavours.
This band started touring in late 2012. Since the beginning not a single member has made a single cent. From day one, the band has been in copious amounts of debt. Factors contributing to the debt: the big one is relocating from Australia to the United States. Moving a touring band across the world is a very serious undertaking and a lot of money is used in the process, think of it as a start up investment. Along with relocating, unfortunate luck with reoccurring vehicle issues on top of numerous other factors have not put us into a great place financially. With that said, not being paid or seeing any financial gains for almost 3 years is extremely rough! I would like to think that this is a HUGE contributor to the departure of these members.
Having said all of that, we are currently on the 'Not Your American Idols Tour'. There are some new faces and personalities in the family and in all honesty it has never been better. For now we'd like to officially welcome Maurice Morfaw on bass, Ryan Seritti on drums and Kyle Devaney on guitar. For second guitar, we currently have a close friend filling those shoes and we will be announcing them shortly.
Capture the Crown have started writing new material, we have some big announcements and a whole lot on the horizon. Capture the Crown are here to stay, it's time to finally kick some ass!
-Jeffrey Wellfare"
It was also announced by the band on October 26 that the other new guitarist is Mitch Rogers. They also announced that they are currently writing new material, although they did not specify if it is an EP or a full album, with both an album and an EP being released by them in 2014.
Silently in 2015, Joe Abikhair (formerly of Hunt The Haunted and Empires Fall) replaced Ryan Seritti on drums - starting from their first ever Australian tour.
From March until April 2016, the group is scheduled to tour the United States with Slaves, Myka Relocate, Outline in Color and Conquer Divide.
On 30 July 2016, the band released a new single, 'The Lake' off their upcoming album which will be released at the end of the year.
Studio albums
'Til Death (2012)
Reign Of Terror (2014)
EPs
Live Life (2014)
"Ladies & Gentlemen... I Give You Hell" (2011, Lyric Video, 'Til Death)
"#OIMATEWTF" (featuring Denis Shaforostov formerly of Make Me Famous) (2012, Lyric Video, 'Til Death)
"In My Head (Jason Derulo Cover)" (2012, Single)
"RVG" (2012, Lyric Video, 'Til Death)
"Rebearth" (featuring Telle of The Word Alive) (2013, Live Life)
"Live Life" (featuring Gus Farias of Volumes) (2014, Live Life)
"To Whom It May Concern" (2014, Reign Of Terror)
"I Hate You" (2014, Reign Of Terror)
"Make War, Not Love" (featuring Alex Koehler of Chelsea Grin) (2014, Reign Of Terror)
"The Lake" (2016, Artery 2016 Artist Sampler)
"You Call That a Knife? This Is a Knife!" (2011, 'Til Death)
"Ladies & Gentlemen... I Give You Hell" (2012, 'Til Death)
"Bloodsuckers" (2014, Live Life)
"Firestarter" (2014, Reign Of Terror)