Covid-19
Captain Hollywood




Twenty 4 Seven




1992–present




Nuremberg, Germany (1992)






Blow Up Records, Intercord, Yes Music


http://captainhollywood.de


Captain Hollywood, Kim Sanders, Nina Gerhard




Eurodance, Pop music, Europop, Dance-pop




Love Is Not Sex, Animals or Human, The Afterparty, Special Edition
Captain Hollywood Project is a famous '90s Eurodance music project and live touring act best known for the worldwide crossover hit "More and More." At the peak of their success in the '90s, the project itself achieved over 20 million in worldwide record sales and 10 Top-20 hits on European music charts. The project was first formed in 1992 in Nuremberg, Germany by music producer, rapper and dancer Tony Dawson-Harrison (aka Captain Hollywood). While the project has often been considered to be a one-man act built around Harrison as the frontman/rapper, a talented roster of female backup singers, dancers, songwriters and electronic music producers have always been included in the act by Harrison himself. Today, the project is now recognized as a live duo act starring Harrison and singer/dancer Shirin Von Gehlen (aka Shirin Amour). As a duo, the two regularly perform year-round with a band of live musicians and dancers at concert venues all around the United States, Europe, Canada and South America.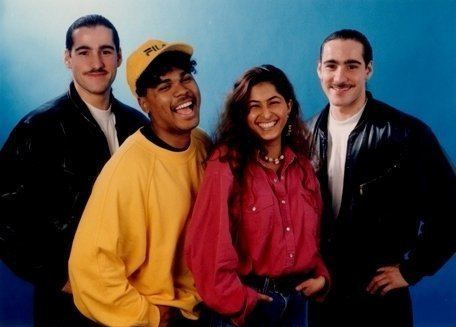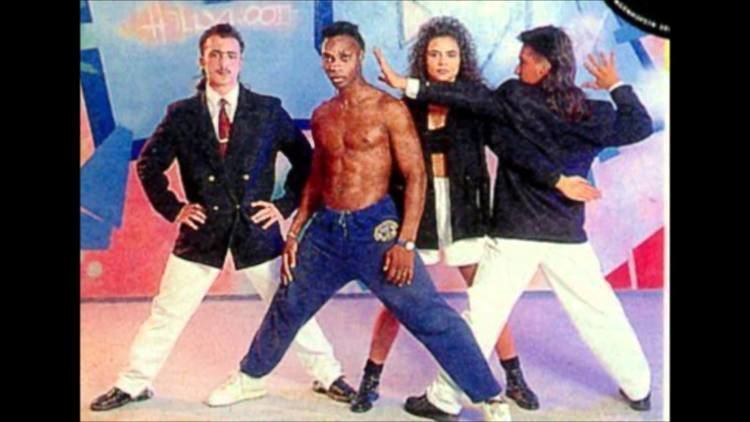 Harrison, a United States Army captain, was nicknamed Captain Hollywood, because he danced even when in uniform. He first started in the breakdance scene in Europe as he performed on early '80s music TV shows such as Formel Eins. He was featured in German cult movies and represented Germany at the Cannes Film Festival for the premier of the breakdance movie Beat Street. From 1985 to 1987, Harrison started producing his own music, releasing his first three singles and an album as Captain Hollywood. During this time, he also collaborated with C.C. Catch as her back-up singer, rapper and dancer.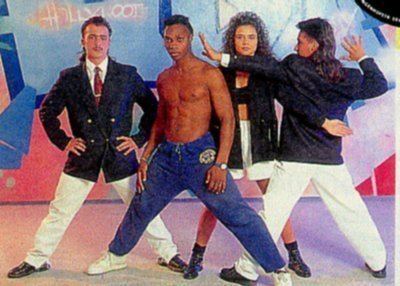 After the release of Twenty 4 Seven's debut album Street Moves in late 1990 which experienced moderate chart success peaking at No. 50 in Sweden and No. 25 in Switzerland, Harrison left the group to return to his own dance music project in Germany. He founded the Captain Hollywood Project and released the debut single "More and More", which peaked at No. 1 in Germany and eventually went Platinum for sales of 500,000 units there. While the single also entered the Top 5 in numerous countries including Austria, Belgium, The Netherlands, Norway, Sweden and Switzerland, it managed to enter the Top 20 in the U.S. Soon after the success of "More and More", Captain Hollywood Project released its debut album entitled Love Is Not Sex, which charted in the Top 10 in Germany and Switzerland. The release of the album was followed by three singles, "All I Want", "Only With You" and "Impossible". Out of all three singles; however, "Only With You" was the only one that experienced similar success as the first single, entering the Top 5 in Austria, Belgium, Germany, Sweden and Switzerland. "Only With You" was later certified Gold in Germany for sales of 250,000 units. The act at the time contained Dawson-Harrison as rapper and producer with Nina Gerhard (and later Petra Speigal) as vocalist, backed by production team DMP, consisting (amongst others) of Michael Eisele (stage name Attack II), Jürgen "Nosie" Katzmann, Thorsten Adler and Tom Keil.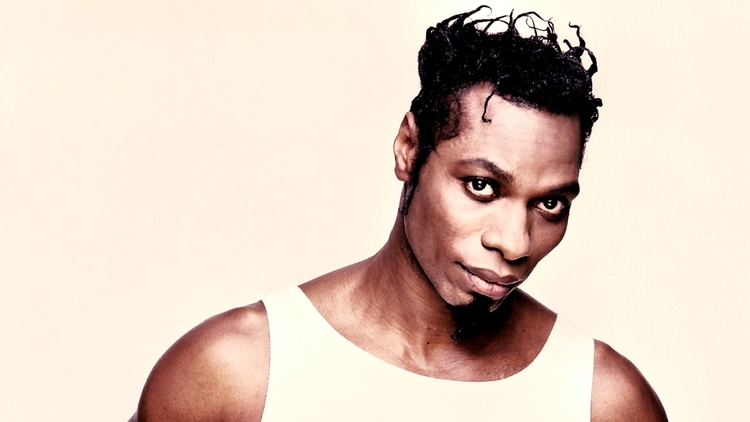 In 1994, Captain Hollywood Project came back with a new single called "Flying High" which was from the project's second album, Animals or Humans. While the single only managed to enter the German singles chart peaking at No. 18, it did well in the Netherlands peaking at No. 4 on the Dutch Top 40 chart. "Flying High" also entered the Top 10 in Austria and Sweden, meanwhile, entering the Top 20 in Belgium, Norway and Switzerland. The second single from the album, "Find Another Way" experienced moderate chart success entering the Top 20 in Austria and Sweden. At home in Germany, it just missed the Top 20, peaking at No. 22. The album Animals or Humans didn't seem to attract that many fans either. It was a Top 50 entrant in only a handful of markets including Germany, Sweden and Switzerland.
Dawson-Harrison has also worked with Dutch producer Ruud van Rijen and rapper/producer Ricardo Overman (MC Fixx-It). Together they created the Netherlands-based dance project Twenty 4 Seven. Harrison was the original lead rapper of the band featuring his close friends Hanks/Jacks and the Dutch singer Nance Coolen. Together they toured with MTV Europe for three months. Hanks and Jacks were with Harrison for many years in Germany before Twenty 4 Seven, they both helped him to learn the German language and he trained them to become professional artists in the music industry.
More and MoreLove Is Not Sex · 1993
Only With YouLove Is Not Sex · 1993
Flying HighAnimals or Human · 1995

Captain Hollywood Project Wikipedia