Plantae




Cannaceae




Canna tuerckheimii




Species




Zingiberales




Canna




Canna






Canna, Canna liliiflora, Canna iridiflora, Canna jaegeriana, Canna pedunculata
Canna tuerckheimii Kraenzl. is a species of the Canna genus, belonging to the family Cannaceae.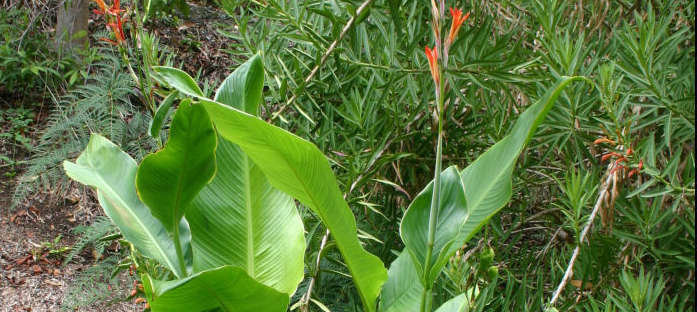 Canna tuerckheimii is native to Belize, Costa Rica, Guatemala, Honduras, Mexico, Nicaragua, Panama, Colombia and Ecuador at altitudes of 500–2,000 m (1,600–6,600 ft). It first entered England in 1820 as Canna latifolia, meaning 'broad-leaved'.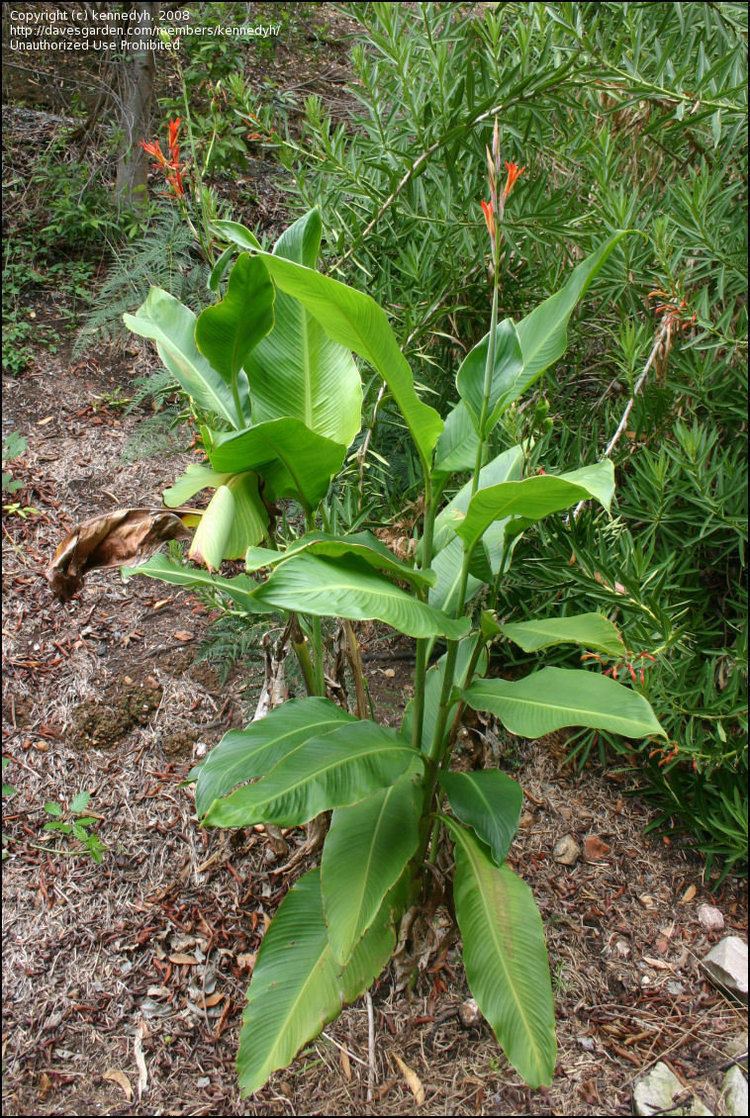 It is a perennial growing to 4-5m. It is hardy to zone 10 and is frost tender. In the north latitudes it is in flower from August to October, and the early seeds ripen in October. The flowers are hermaphrodites.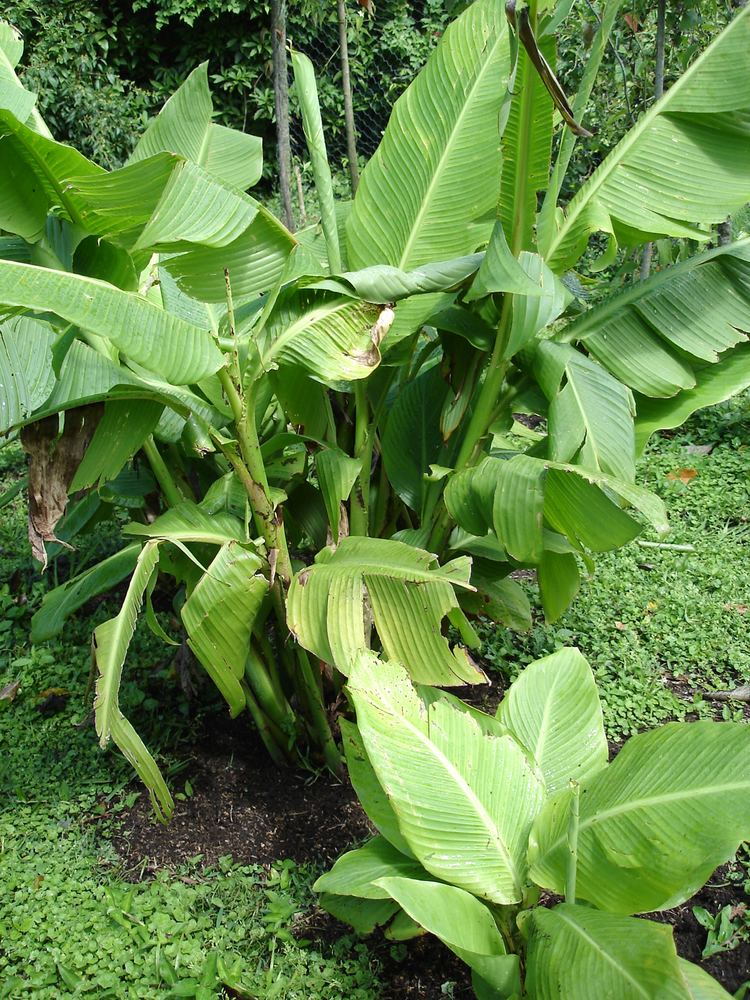 In the last three decades of the 20th century, Canna species have been categorised by two different taxonomists, Paulus Johannes Maria Maas, from the Netherlands and Nobuyuki Tanaka from Japan. Maas and Tanaka disagree on the correct taxonomic placement of this species, with Tanaka considering the correct placement for the species to be C. latifolia.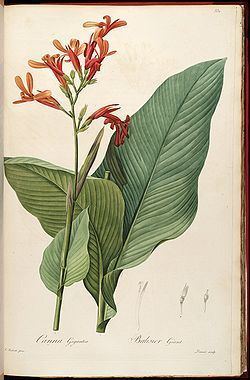 Canna tuerckheimii' is a relatively large species with vast stems carrying large green leaves and high carried orange-red flowers. Stems of up to 3 — 3.5m (11½ft) in height. Green leaves, relatively large - 30—100cm x 15—40cm (12—36in x 6—16in), lower side and sheaths lanuginose. Flowers are erect orange-red, 5.5 —9cm (2¼—3½in) long; floral tube not curved, composed of 9 coloured parts; petals not reflexed; with 4 staminodes.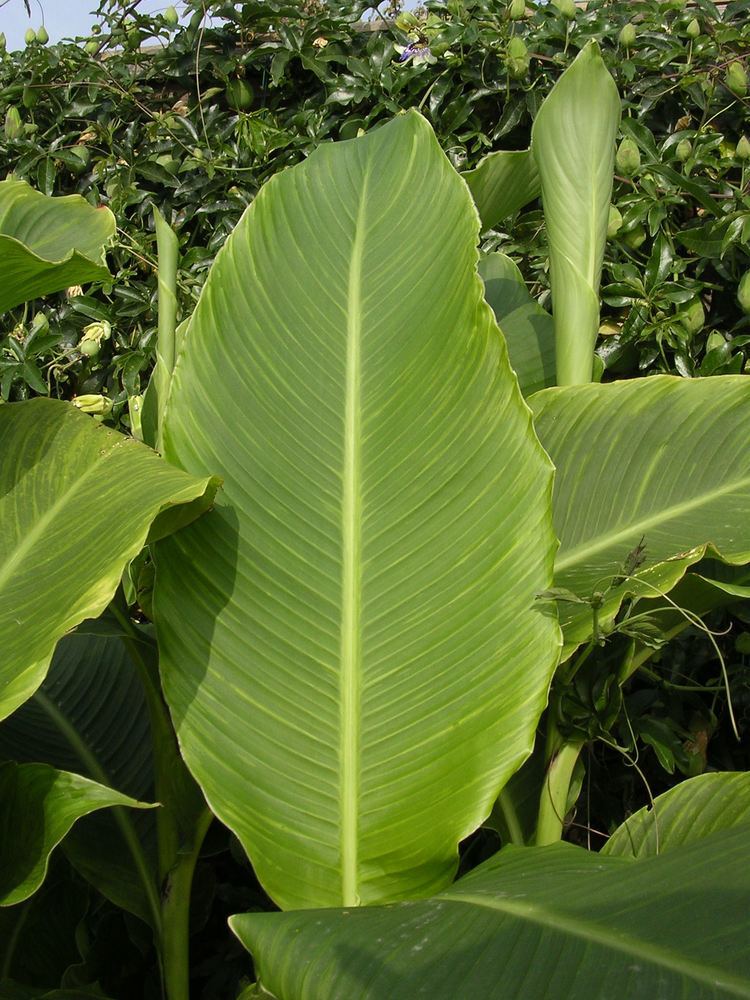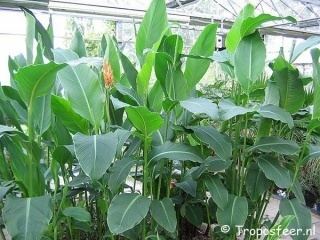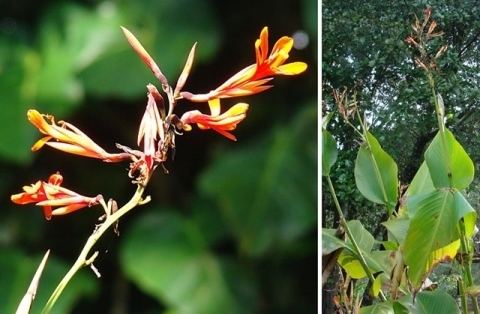 Canna tuerckheimii Wikipedia