Candiria are an American metal band from Brooklyn, New York. They blend various styles of music, including metal, hardcore, hip hop, jazz and ambient. Candiria have often dubbed their sound "urban fusion".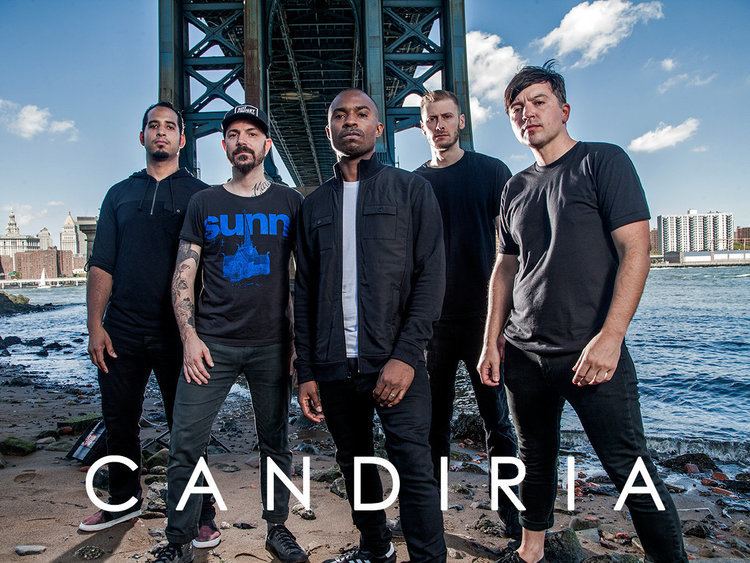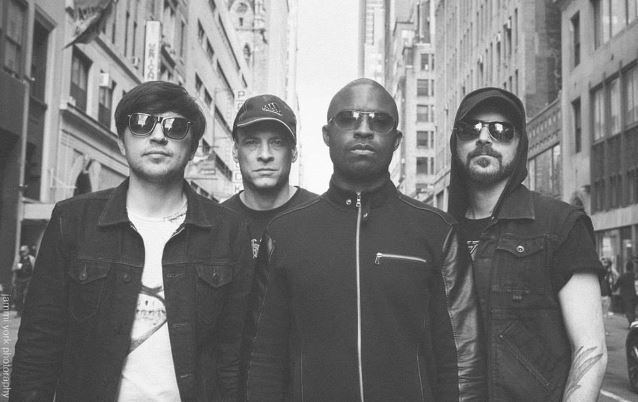 Candiria was initially formed in 1992 by vocalist Carley Coma, guitarists Chris Puma, Eric Matthews and drummer Kenneth Schalk. Even early on they were creating unusual music, with vocals that ranged from dry barks to rap. Candiria's rhythmic guitar style consists of riffing – rhythmically played chords – with little melody interrupted by jazz-infused chord progressions. Ken Schalk's drumming often consists of polyrhythms. Michael MacIvor, in fact, may be the least metal-influenced member of the group, as apparent in his melodically complex basslines which frequently do not follow the guitar riffs.

Chris Puma was replaced by John LaMacchia before 1997's Beyond Reasonable Doubt, while Lamacchia himself left the band after 2004's What Doesn't Kill You..., due to personal issues. The latter album features a cover photograph of the band's van after a heavy traffic accident it endured in 2002. The album signalled a more melodic direction change for the band, which received varying amounts of criticism and praise from different sides.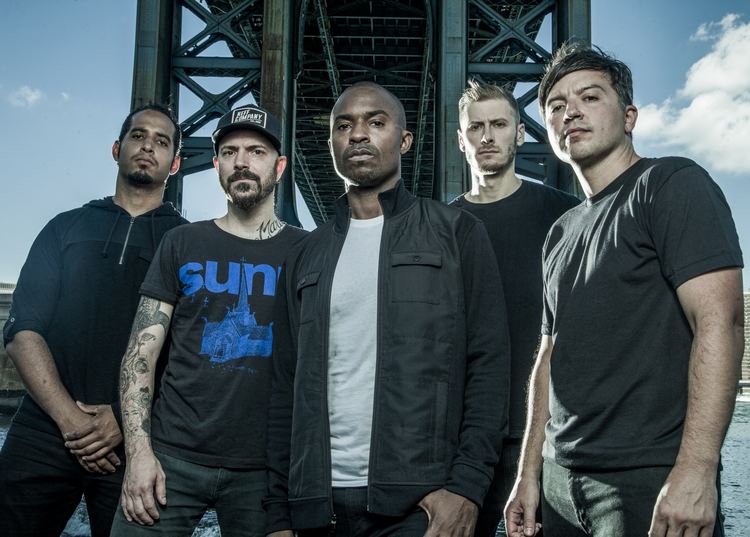 On September 9, 2002, the band was driving to Cleveland as part of a touring schedule in support of their then current record. An eighteen-wheel tractor trailer drove through the equipment trailer, until it rear-ended the back of the band's van (where some of the band were sleeping), which then flipped over several times (ejecting Eric, John, Mike, and Ken through the windows, with Carly and the driver remaining through the whole ordeal), coming to a halt 75 foot further down the road on its roof. The accident resulted in all of the members of the band being hospitalized with critical injuries, commencing a long, painful recovery period for the band. The band were rumored to be paid $29 million in compensation (pending appeal).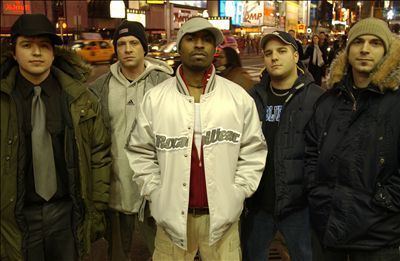 It took the band members considerable time to recover from their injuries. LaMacchia later rejoined the band to write the majority of what would become their follow-up record Kiss the Lie. Eric Matthews later left the band, in part, due to these injuries sustained during the aforementioned accident.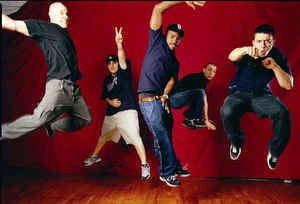 By March 2009, the only remaining members of Candiria were John LaMacchia and Carley Coma; Coma had stated that any future Candiria efforts will most likely be electronica-based projects as they are without a rhythm section, however, by mid-2009, Mike MacIvor had returned to the band. In August 2009, the band released Toying with the Insanities Volume I on gatefold CD, followed by Toying with the Insanities Volume II in September 2009. The albums contain remixed versions of the band's prior material. For the near future, Kenneth Schalk and John LaMacchia have come together to start working on instrumental tracks for what will become another Toying with the Insanities release.
The band had announced that Toying with the Insanities Volume III would be released sometime in May 2010. Volume III would consist of a limited press of 300 12" LPs manufactured by Pirates Press. It would also be distributed digitally worldwide.
Original guitarist Chris Puma died on 20 September 2009.
On April 29, 2014, Candiria released a two track 7-inch entitled Invaders, their first new material in five years. A full-length is due in 2016.
On January 7, 2015, Candiria confirmed their first live appearance in NYC in a decade. The show is scheduled to take place at Webster Hall on May 16 as part of the annual hardcore festival, Black N Blue Bowl. The band then played a surprise show at the record release party for LaMacchia's side project Spylacopa on April 3, 2015 at the Lucky 13 Saloon. Kenneth Schalk did not play this show, with Dan of Doomsday Mourning filling in on drums. After much speculation, the band officially confirmed on July 29, 2016 that Schalk had departed, citing family commitments and life changes.
On September 24, 2015, Candiria announced their signing to Metal Blade Records, with a new album to be released 2016. In July 2016 they confirmed that the album would be called While they were sleeping, and would be released in October, 2016.
Drummer Ken Schalk, bassist Mike MacIvor, and guitarist John LaMacchia have been involved in a free-jazz side project named Ghosts of the Canal, who have thus far released two full-length albums, Sessions from the Flats (1999) and Five Episodes from the Subconscious (2002), as well as two non-album tracks which appeared on the bonus disc of Candiria's The C.O.M.A. Imprint. Kenneth does not play drums in this project. Most of his work with this band is rhodes and synth with some additional percussion and didgeridoo. The additional members of Ghosts of the Canal are Tom Cirillo (drums) and Reginald Juste (vocals and percussion).
Carley Coma took part of the band Hope Kills Fear, a Christian rock band, which "was created for the purpose of using heartfelt, catchy songs to spread a message of hope, faith, strength and perseverance." Hope Kills Fear is presently in the studio with Producer Rob Hawkins (Disciple, Fireflight) working on pre-production for their full length.
Members Michael MacIvor and John LaMacchia have since formed the new band A Family Plot. This band is a return to the classic rock and alternative rock that both members grew up on, before joining Candiria.
John LaMacchia is a member of Spylacopa along with Greg Puciato, Jeff Caxide, and Julie Christmas, whose EP is available at www.risingpulse.com
Long time drummer Ken Schalk was a member of the band Fuel before that version of the band broke up.
Carley Coma also joined California-based hard rock outfit Park Lane who is currently in the studio with major-label producer Michael Rosen (AFI, Papa Roach, Tesla).
"Candiria" is supposedly the plural form of candiru, the name of a freshwater fish found in the Amazon river. However, Ken Schalk has stated before that the band came up with the name, thinking it sounded like a real word, but not in fact knowing of this fish. The alleged plural is incorrect anyway: the name of the fish comes from the now extinct Old Tupi language, from where it passed on to Portuguese and later to other languages; in Portuguese, the plural form is simply candirus.
Current members
Carley Coma — vocals (1992—present)
John LaMacchia — lead & rhythm guitar (1997—2004, 2006—present)
Michael MacIvor — bass (1997—2006, 2009—present)
Danny Grossarth — drums (2015, 2016—present)
Julio Arias — rhythm guitar (2015—present)
Former members
Chris Puma — guitar (1992—1997) (deceased)
Eric Matthews — guitar (1992—2004, 2014)
Eddie Ortiz — guitar (2006—2010)
Kenneth Schalk — drums (1992—2006, 2009—2016)
Studio albums
Surrealistic Madness (1995, Too Damn Hype Records)
Beyond Reasonable Doubt (1997, Too Damn Hype Records)
The Process of Self-Development (1999, M.I.A. Records)
300 Percent Density (2001, Century Media Records)
The C.O.M.A. Imprint (2002, Lakeshore Records)
What Doesn't Kill You... (2004, Type A Records)
Kiss the Lie (2009, Rising Pulse Records)
While They Were Sleeping (2016, Metal Blade Records)
EPs
Subliminal (EP) (1994, self-released)
Deep in the Mental (EP) (1995, Devastating Soundworks)
Other releases
Mathematics [7-inch] (1999 Stillborn Records)
Toying with the Insanities Volume I (2009, Rising Pulse Records)
Toying with the Insanities Volume II (2009, Rising Pulse Records)
Toying with the Insanities Volume III (2010, Rising Pulse Records)
The Invaders [7-inch] (2014, Rising Pulse Records, Giant MKT)