Campo de la Guardia is one of only fifteen Vino de Pago existing in Spain as of 2015. This is the highest category on the quality scale of Spanish wines and means that in addition to having a proven track record of consistent quality, the wines have to be both produced from estate-grown grapes and also have to be processed and aged in a winery (bodega) located on the estate.

This Vino de Pago is located in the municipality of La Guardia, in the province of Toledo (Castile-La Mancha, Spain) and acquired its status on 20 August 2009.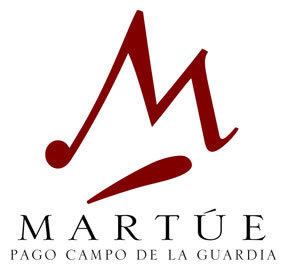 The 81 hectare estate belongs to Bodegas Martúe and contains the following red grape varieties: Cabernet Sauvignon, Merlot, Malbec, Tempranillo, Syrah, and Petit Verdot; the only white variety cultivated is Chardonnay.
The maximum authorised yield is 7.500 kg/ha for the Cabernet Sauvignon, 9.000 kg/ha for the Syrah and Malbec, 10.000 kg/ha for the Merlot and Petit Verdot, and 11.000 kg/ha for the Tempranillo.
The minimum alcohol content is 13°.
Campo de La Guardia Wikipedia