Camp White Pine is a traditional Summer camp for boys and girls aged 7 to 16, located in Haliburton, Ontario. The camp was built in 1956 on the site of the old Highland Lodge. Founded by Joseph Kronick, In 1986, Joe's son Adam assumed leadership of the camp, later to be joined by his wife Dana.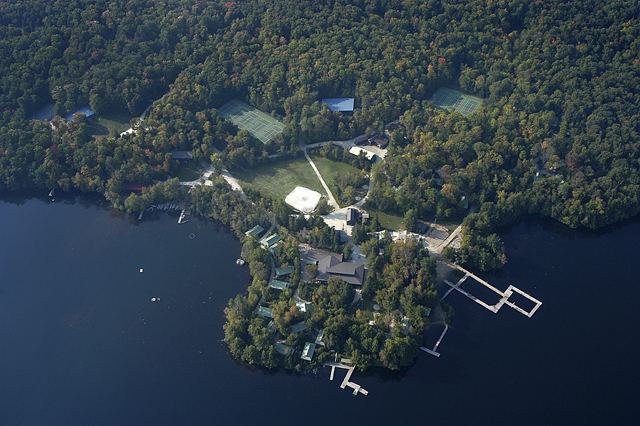 Activities include swimming, water-skiing, sailing, windsurfing, fitness, pottery, glass, copper, arts and crafts, canoeing, tennis, ropes, landsports (including in-line hockey and a basketball), drama, mountain biking, woodworking, mini-golf, school of rock, media arts and outdoor recreation. The camp also offers a wide variety of overnight and day trip, including canoe trips, sail trips, biking trips, tennis tour, intercamp sports.

Campers are divided into age groups, or "Sections" each with their own unique animal name. These are Kiwis, Koalas, Blue Dolphins, Red Dolphins, Gnus and the Training Village. These names were parodied by Bill Murray in the 1979 film Meatballs, which was filmed at the camp.