7

/

10

1

Votes

Alchetron

Rate This




Seth Green




English




1 May 2016




WWE Network




Animated sitcom






United States




1




Seth Green




English






Vince McMahon Sgt. Slaughter Ric Flair




"No Place Like Camp" by CFO$




The Edge and Christian, Swerved, WWE Slam City, WWE Legends' House, Robot Chicken
Camp WWE is a program produced by WWE, which airs on the WWE Network, and is a TV-MA animated short-form comedy series created by Seth Green's Stoopid Buddy Stoodios. The show features the WWE roster as kids in a summer camp, with some of the alumni as counselors.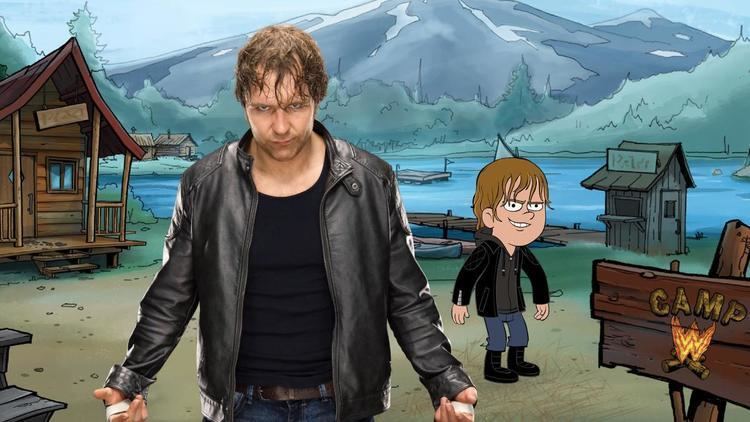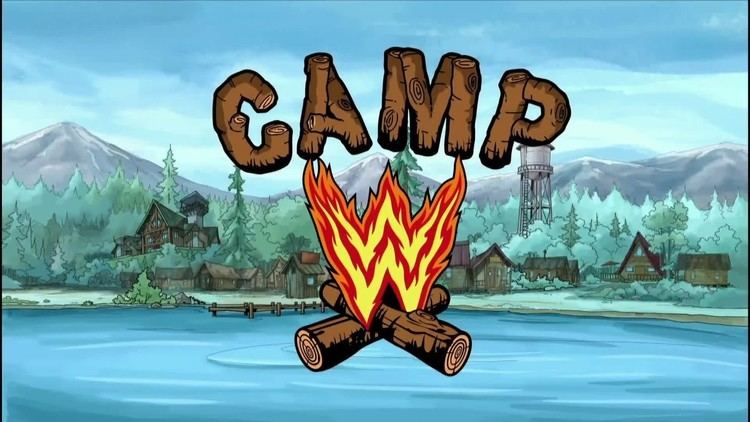 Vince McMahon as Vince McMahon, Owner of Camp WWE.
Ric Flair as Ric Flair, Head of Laundry and a counselor.
Sgt. Slaughter as Sgt. Slaughter, Head of Security and a counselor.
Lex Luger as Lex Luger, a bus driver.
The Godfather as The Godfather.
Jake Roberts as Jake Roberts, a mountain man who lives in the wilderness near Camp WWE.
Triple H as Quadruple H, The father of Triple H.
Unknown as Stephanie McMahon
Ashley Bornancin as John Cena and The Rock.
David Michael Brown as Triple H and The Undertaker.
Aly Fainbarg as Nikki Bella, Brie Bella, Stone Cold Steve Austin, Paige.
Frank Lawson as R-Truth.
Evan Michael Lee as Mark Henry.
Brian Thompson as Bray Wyatt.
Dan Lippeert as Big Show.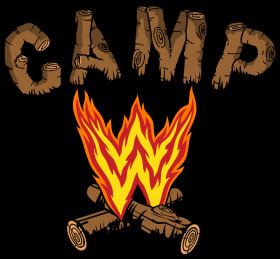 Vince McMahon, Sgt. Slaughter, Ric Flair, Jake The Snake Roberts and The Godfather are all voiced by their respective real-life counterparts, while Goldust is portrayed as being a mime-like silent character understood by other characters despite not speaking. The rest of the counselors (including The Ultimate Warrior, who died in 2014 while the series was in pre-production) are all voiced by regular voice actors, with Triple H providing the voice for his character's father "Quadruple H".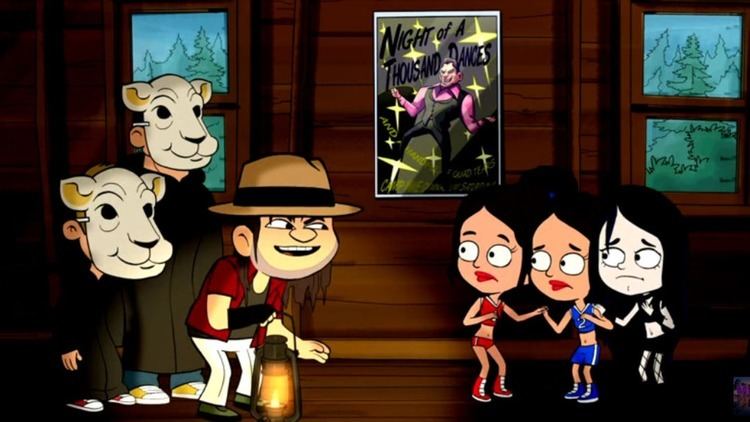 In the series, all campers are portrayed as they were 6-9 years old. All male characters except Henry are portrayed as pre-pubescent and thus lack facial hair (although Austin appears to have a 5 O'clock shadow), however Roman Reigns still has his Samoan-themed tattoo on his right arm. All characters are voiced by regular voice actors. Seth, Dean, Roman, Rusev, Lynch and Owens have yet to have any speaking parts thus far.
Five episode titles were announced April 2016:
Episode 1: "There's No Place Like Camp" debuted May 1, 2016
Episode 2: "Not Without My Eyebrow" premiered May 9, 2016
Episode 3: "Survival Weekend" premiered May 16, 2016
Episode 4: "Vince Is Just Not That Into You" premiered May 22, 2016
Episode 5: "A Family McMahon" premiered May 26, 2016
Camp WWE Wikipedia