John Cameron Henry, Jr. (born November 1, 1974) is an American state legislator and business analyst from Metairie, Louisiana, who has been serving since January 2008 as a Republican member of the Louisiana House of Representatives from District 82 in Jefferson and Orleans parishes.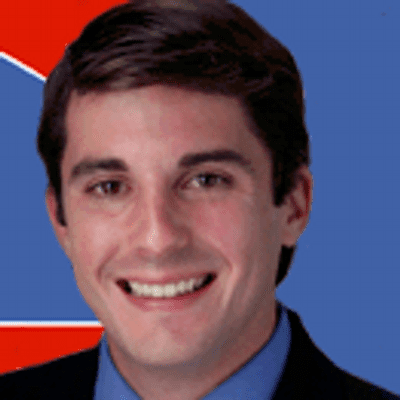 Henry was a candidate for Speaker of the Louisiana House of Representatives in the vote held on January 11, 2016. He faced the Democrat Walt Leger, III, of New Orleans, the choice of incoming Governor John Bel Edwards. Since the days of Huey Pierce Long, Jr., the Louisiana House has routinely ratified the governor's choice for Speaker. Henry is an ally of United States Senator David Vitter, whom Edwards defeated for governor in 2015. He then withdrew from consideration as Speaker after the first ballot, and a second Republican, who had not been previously mentioned as a candidate, won the majority on the second ballot, Taylor Barras of New Iberia.
A graduate of the Roman Catholic Jesuit High School in New Orleans, Henry holds a Bachelor of Arts in political science from Louisiana State University at Baton Rouge and a Master of Business Administration from Tulane University in New Orleans. He is affiliated with BearingPoint, Inc., a management and technology consulting firm in New Orleans. Henry is a former adjunct professor in the Delgado Community College business and technology division in New Orleans. He and his wife, Jamie, reside in Metairie with their four children.
Henry is a former member of the elected Jefferson Parish School Board and was an aide to Steve Scalise, his predecessor in House District 82, now the U.S. representative from Louisiana's 1st congressional district and the House Majority Whip.
Henry won the District 87 seat over his fellow Republican Christopher Tidmore in the nonpartisan blanket primary held on October 20, 2007, 5,878 votes (57 percent) to 4,517 (43 percent). Henry has served on three House committees: House and Governmental Affairs, Labor and Industrial Relations, and Ways and Means. He is also a member of the Joint Legislative Committee on Capital Outlay.
In 2010, Henry introduced legislation to abolish the office of lieutenant governor or to strip it of many of its existing duties. Now held by former Louisiana Secretary of State Jay Dardenne of Baton Rouge, the lieutenant governor's office primarily handles tourism matters. State Treasurer John N. Kennedy, who lost the U.S. Senate race in 2008 to Mary Landrieu, Mitch Landrieu's sister, had been mentioned as a possible candidate for lieutenant governor but did not file. Governor Bobby Jindal earlier supported Henry's efforts to abolish the office. A House committee, however, voted 9–8 to kill Henry's bill that would have stripped the office of most of its functions. He then withdrew a second bill that would have abolished the office outright.
In April 2010, Henry voted with a large majority in the Louisiana House to forbid insurance companies operating in the state from offering coverage of elective abortions. The only procedures permitted under the legislation entail miscarriages or abortions to save the mother's life. The legislation was introduced by Republican Representative Frank A. Hoffmann of West Monroe.
Henry emerged as a conservative critic of the administration of Governor Jindal. On November 2, 2012, Henry and a House colleague, Joe Harrison of Napoleonville, were notified by Speaker Chuck Kleckley of Lake Charles that they had been removed from the House Appropriations Committee a day after they had raised concerns about Jindal's privatization of the Office of Group Benefits in Baton Rouge.
Henry, the former Appropriations vice-chairman, opposed Jindal's use of one-time funds to balance the state budget and called for greater spending cuts. Henry said that he believes Jindal made the actual decision to remove him from the vice-chairmanship. According to Henry, Jindal and Kleckley want "yes-men and yes-women" on important committees: "We didn't get elected to trust people. We got elected to ask questions." Harrison questioned Kleckley's lack of independence and unwillingness to defend his House colleagues when they come in conflict with Jindal.
In May 2016, Henry, by then chairman of the Appropriations Committee, introduced legislation to remove from the governor's executive budget the appropriations for the office of the state attorney general, Republican Jeff Landry, a Henry ally. The Baton Rouge Advocate speculated that the measure even after passing the Appropriations Committee could never become law because it was face a certain veto, and lacking the votes for a veto override, from Henry's political rival, Democratic Governor John Bel Edwards. Henry and Edwards have been at odds over funding the TOPS college scholarship program despite a projected $600 million state budget shortfall.
On May 1, 2017, the House Appropriations Committee under Chairman Henry approved a 2017-18 budget that fully funds TOPS educational scholarships but with another $237 million in reductions to health care and in spending cuts for two other agencies, Corrections and Children and Family Services. Representative Henry said that the panel would spend 97.5 percent of the amount projected because in recent years the Revenue Estimating Committee has projected that the state would collect more than it has done. That situation, he said, brought about multiple mid-budget deficits.