Role

American football player




Born

March 5, 1986 (age 34) (

1986-03-05

)

Pittsburg, CA

Occupation

CEO, Cam ColvinCEO, Rise Above Agency

Parent(s)

John and Veronica Colvin

Profiles



Cameron colvin oregon highlight
Cameron Colvin (born March 5, 1986) is a former American football player, having played for the De La Salle Spartans, Oregon Ducks, and San Francisco 49ers. He was recently portrayed by Ser'Darius William Blain in the 2014 film When the Game Stands Tall, about his high school football team, the De La Salle Spartans. Now Chairman of a multimillion dollar International real estate development company " Rise Above Enterprises " Now author of Never Stop " 12 Principles of Success. Cameron has been featured in numerous global media outlets from Forbes, ESPN, Sports Illustrated, USA Today, New York Post and more. His commitment to his sports career, business endeavors, and philanthropy has set Cameron on a path to influence many around the world! Colvin's net worth has been estimated around 38 million to $42,000,000.00 from numerous holding in business, real estate and ventures across the world.
Contents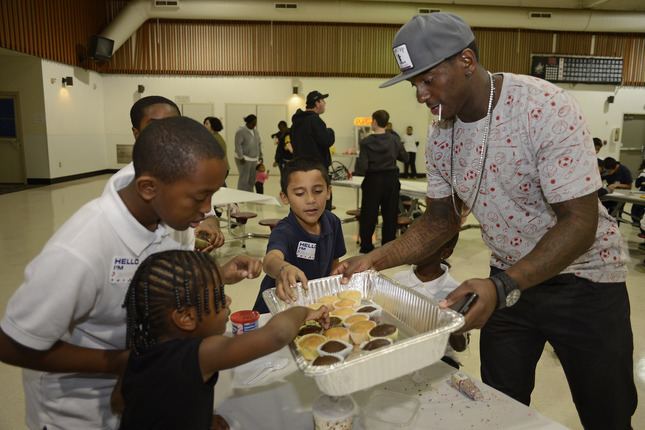 Tj ward and cameron colvin working with david spitz at california strength
Early years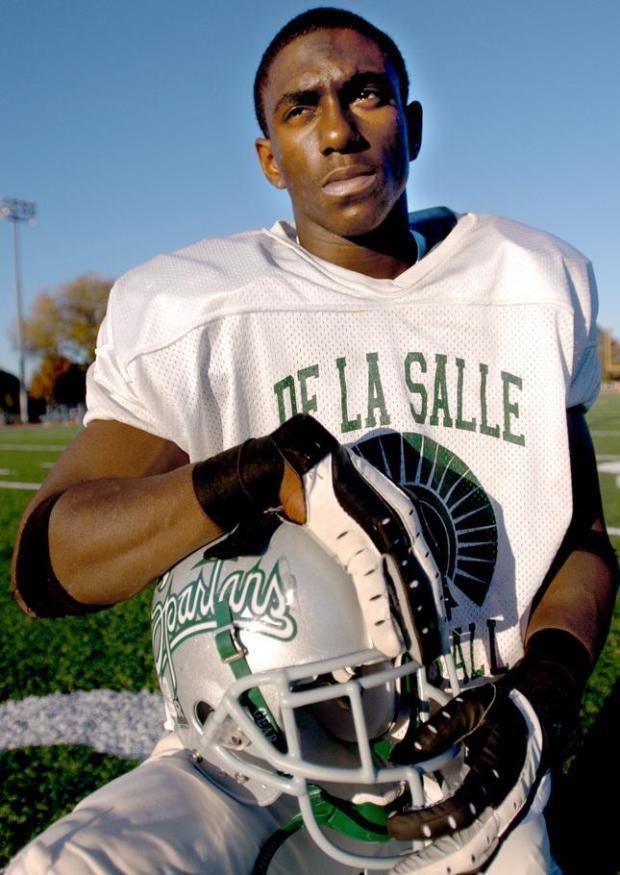 Colvin played high school football at De La Salle High School in Concord, California. During his career he achieved numerous awards and honors, his highest being ranked as the #2 Wide receiver in the nation and being a US Army All-American selection. In the U.S. Army All-American Bowl, Cameron caught two touchdowns. His senior class at De La Salle held "The Streak," a 151 game-winning streak that is the longest in American football history.
He is the son of John and Veronica Colvin and has an older sister. Cameron lost both of his parents before he turned 16. His childhood friend, Terrance Kelly, was shot and murdered the day before they were to leave for the University of Oregon.
College career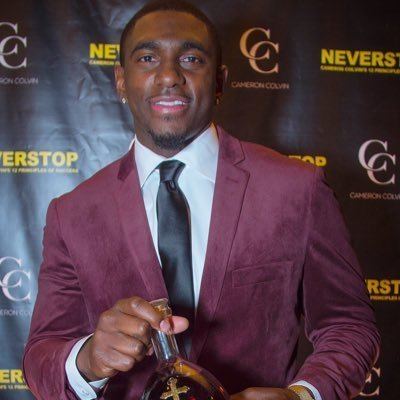 As a high school senior, Colvin announced his decision to attend the University of Oregon live on ESPN. He saw time as a true freshman for the Ducks, making 2 TD catches against the Washington Huskies. Colvin suffered an assortment of injuries the first three years of his career. With the arrival of new offensive coordinator Chip Kelly during his senior year, Colvin became one of quarterback Dennis Dixon's favorite targets and leading receivers in the nation during the early 2007 season. On October 13, 2007 in a game against Washington State University, he broke his ankle and missed the remainder of the season. He finished his college career with 74 receptions for 892 yards and seven touchdowns. Cameron was a Political Science student in the University's College of Arts and Sciences and was also active on campus, becoming a member of the Gamma Pi chapter of the Pi Kappa Alpha fraternity.
Professional career
Colvin was signed to the San Francisco 49ers on April 27, 2008. He missed a few OTA's and some training camp due to school obligations, affecting his performance.With the a San Francisco 49ers where he earned high praise from offensive guru Mike Martz, who had led the St. Louis Rams to numerous Super Bowls. "He's physical. He uses his speed and he goes after the ball. I'm very pleased with him. He doesn't make many mistakes. He's come out of the blue. We weren't really counting on him to be a factor, but all of a sudden, he's looking pretty good." He played for the Las Vegas Locomotives of the United Football League in 2011.
Life after football
In 2009, he became the CEO of his own corporation, CamColvin Inc. Now CamCo Commercial Inc Developing an umbrella of businesses and partnerships, ranging from 25m to 1 billion.
In 2013 lead and directed raising capital for a Luxury boutique Hotel Chain, and Commercial Real Estate Developments of his own. Creating from inception a soon to be released mega real estate development based in the heart of Scottsdale.
'2015 LSC COMMUNITY LEADERSHIP AWARDS
JUNE 09, 2016-- As both a CEO of his successful business Rise Above Enterprises and a former San Francisco 49'er, who volunteers time and donates funding to local non-profits, Cam has been a mentor to several others since high school. (depicted in Sony's Motion Picture "When the Game Stands Tall".)
Linking Sports & Communities (LSC) was started in 2004. It was a program hosted by The Leadership Consortium. "Our original mission," says Founder Denise Meridith, "Was to enhance the relationships among athletes, sports organizations and the communities in Arizona." One way of accomplishing that has been working with all the professional sports to encourage student athletes to stay in school, lead healthy lifestyles and be financially responsible.
On 10/6/16 Cameron had his official book release at a rooftop party at the Clarendon Hotel in Phoenix, Arizona. The book, "Neverstop", was written by Cameron highlighting all the setbacks he has overcome in his personal and professional life and how other can do and do the same.
LAS VEGAS, NEVADA, NOVEMBER 30, 2016 Cameron Colvin, Named ambassador Colvin, having been a standout role model to youth around the world, fit the perfect description of a Real Life Superhero to Marvel Creator Stan Lee as an ambassador to his community organization "Hands of Respect".
CAMERON COLVIN NAMED NEW PRESIDENT OF LINKING SPORTS & COMMUNITIES
MARCH 28, 2017-- As an award winning philanthropist, Cameron Colvin has been serving not only his community for years but many that he has done business in. As the 2015 recipient of the LSC Community Leadership Award, Cameron has been a key contributor and donor to LSC and has selflessly lent his time to various programs such as; the Phoenix Children's Hospital Cancer Center, Gaming to Give, Toys for Tots, and many more.
Cameron is beyond honored to be name the new President of LSC, and looks forward to delivering nothing short of an AMAZING Program.
BE SURE TO CHECK OUT LINKING SPORTS & COMMUNITIES at: www.LinkingSports.org
April 2017 Colvin becoming the Creative Director of Branding Partnerships for Simon Fuller's latest musical venture: Now United. https://static1.squarespace.com/static/5757057b4d088eaf8dd48de6/t/590d9e38ebbd1a0ad3658a79/1494064697285/press+03.pdf

Cameron Colvin signs Sponsorship deal with Alkaline Water Brand: Real Water®
Colvin conveys the importance and benefits of consuming high quality drinking water.
LAS VEGAS, NEVADA JULY 06, 2017—Cameron Colvin introduces his new health and fitness campaign "The Power of Hydration", a mission to educate youth on the importance of hydration and options of quality water. Colvin looks forward to hosting a number of promotional events, including youth athletic camps, exclusive speaking engagements, pop-up shops, demos, and much more. https://static1.squarespace.com/static/5757057b4d088eaf8dd48de6/t/595de16bb6ac502f684b31b2/1499324780449/Press+07.pdf
References
Cameron Colvin Wikipedia
(Text) CC BY-SA