Calyptranthes is a genus of flowering plants in the family Myrtaceae. They are known commonly as lidflowers, spicewoods, and mountainbays. There are about 100 species.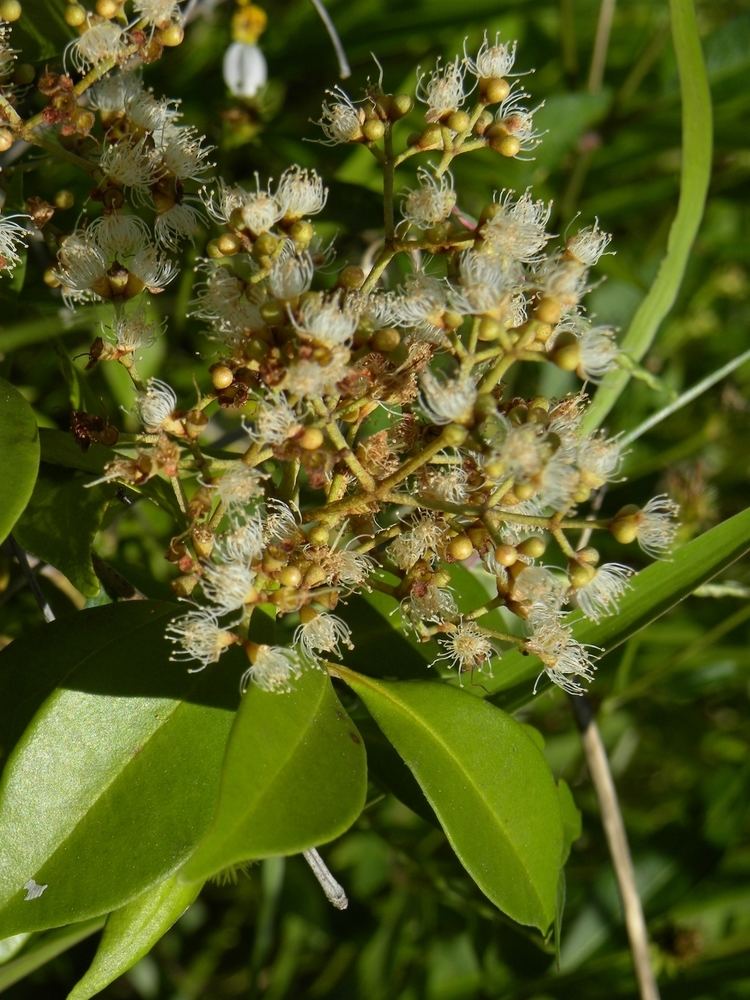 They are evergreen shrubs or small trees, growing to 5 meters tall. They have simple, opposite, evergreen leaves and clusters of small flowers lacking petals. The sepals are capped in bud by a lidlike cover, which is shed later. The fruit is a dry, berry-like, reddish brown. The bark is smooth to scaly and pale-white in color.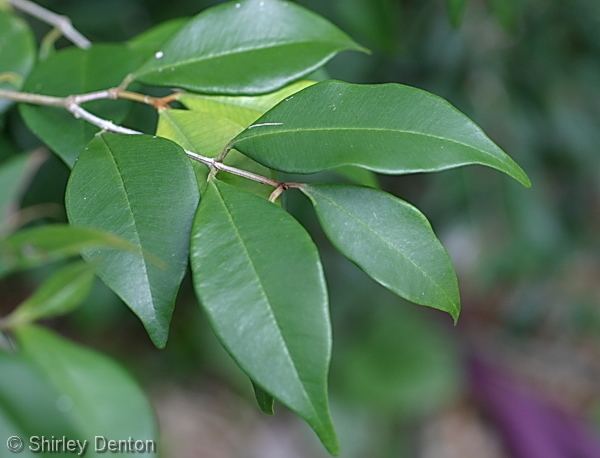 The genus is widely distributed across the warmer parts of the Western Hemisphere, from Florida, Mexico and the Bahamas south to Uruguay. Fourteen species occur within the United States, (in Florida, Puerto Rico and the Virgin Islands).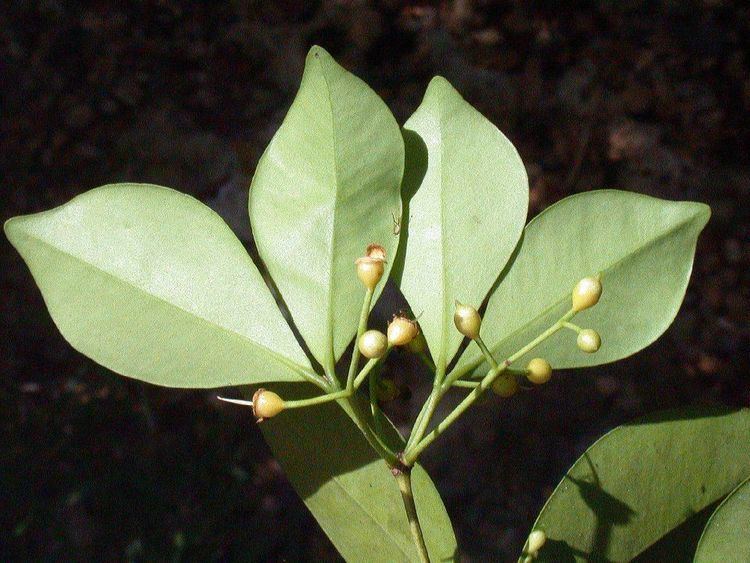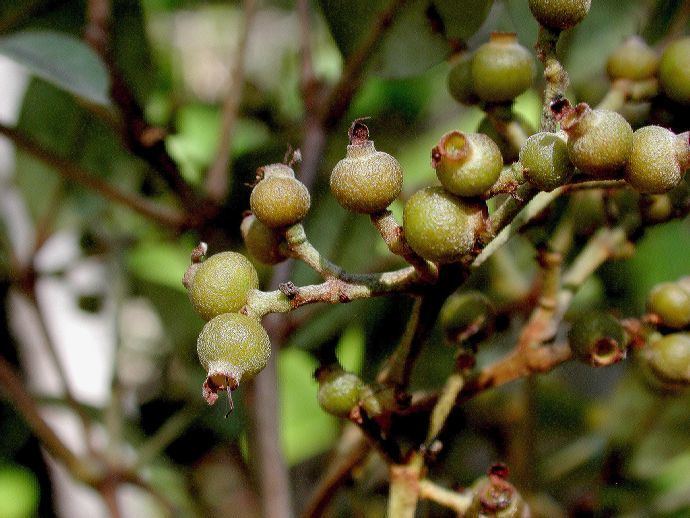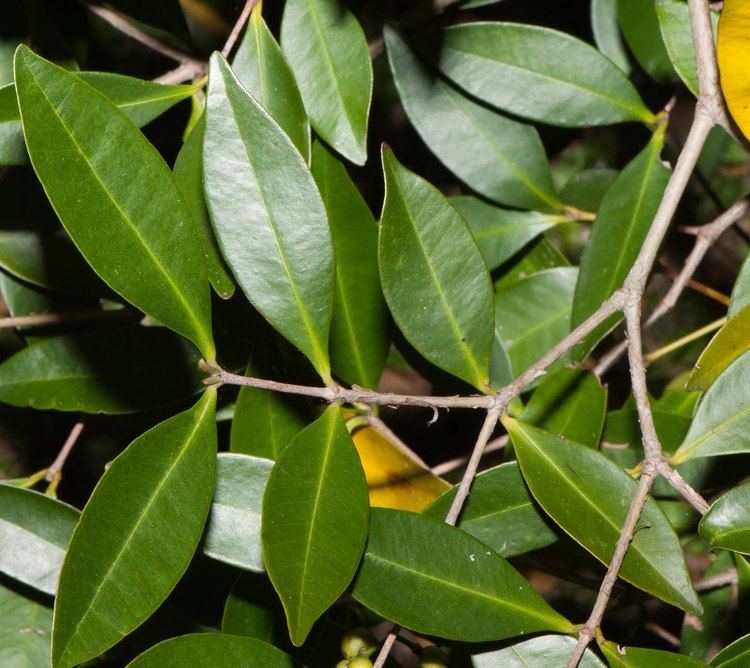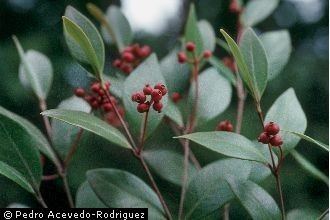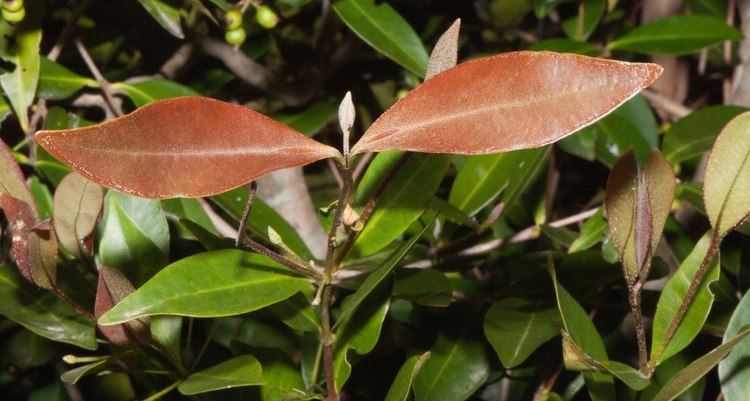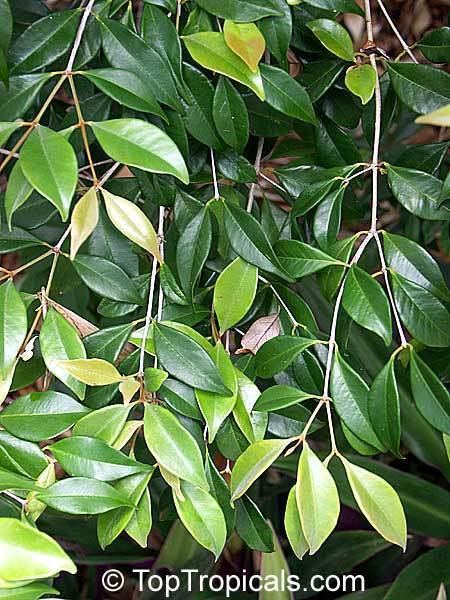 References
Calyptranthes Wikipedia
(Text) CC BY-SA