Years active

2006–present




Partner

Chino Darin (2013–)




Role

Actress





Name

Calu Rivero




Height

5' 7" (1.70 cm)




Movies

Thesis On A Homicide







Full Name

Carla Soledad Rivero




Born

5 April 1987 (age 36) (

1987-04-05

) Recreo, Catamarca Province, Argentina


Occupation

Actress, model, designer


Website

http://www.calurivero.com


Similar People

Chino Darin, Agustina Cherri, Juan Darthes, Emilia Attias, Nicolas Cabre




Profiles




Instagram

Twitter

Facebook
Calu rivero y the changuitos en el music wins festival desde buenos aires argentina
Carla Soledad Rivero (born April 5, 1987 in Recreo), known by her moniker Calu, is an Argentine actress, model, designer and occasional DJ.
Contents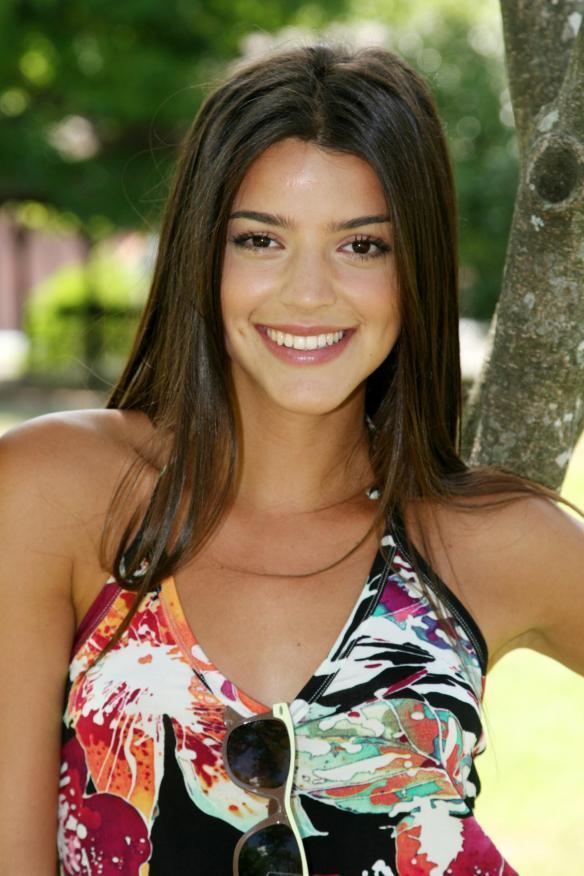 In 2007, Rivero became the first actress from Catamarca Province to appear on national television. Because of this, she was named Illustrious Citizen of Recreo.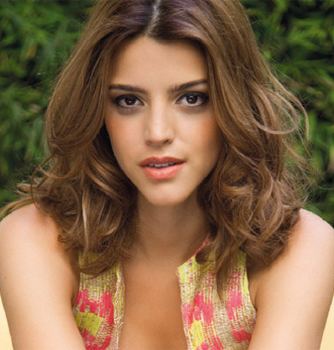 La nueva vida de calu rivero lejos de la ficci n m sica polo y cambio de look
Early life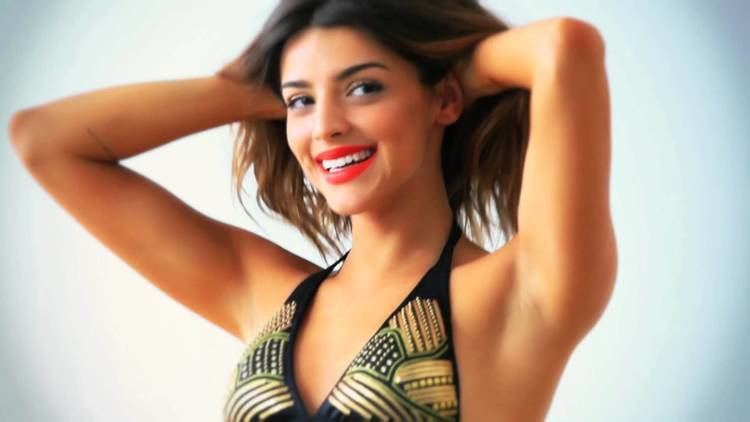 Carla Soledad Rivero was born on April 5. 1987 in Recreo, Catamarca Province. She moved with her family to Córdoba Province at the age of 6. Her nickname "Calu" was given by her older sister, because of a character called Kalú in the Chilean telenovela Tic tac.
Early work (2006–2007)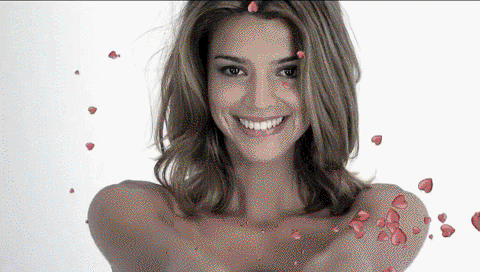 Having finished high school, Rivero began studying Dramatic Arts in the National University of Córdoba. Being passionate about clothes, she hosted a TV show about fashion until she was 19.
In 2006 Rivero moved to Buenos Aires to pursue her acting career and began taking drama classes with Norman Briski. In 2007 she was called for temporary works as an extra in Son de Fierro and Lalola.
Breakthrough (2007-2011)
Rivero's breakthrough TV role was in "Patito Feo" on August 2007 where she was cast as the villain. The character was popular and as a result, Rivero started gaining a following. She also appeared in TV shows such as Atrapados, Champs 12, Casi Ángeles and Alguien que me quiera.
Rivero's modeling career boomed, being the face of both national and international companies such as Nike, TOMS Shoes, Agatha Ruíz de la Padra, La Casa de las Botas, Sweet Victorian, Todo Moda, 47 Street and Roho.
Recent roles (2011-present)
In early 2011, Rivero was called to be part of El elegido, with Pablo Echarri. Her role gave her critical acclaim. In February, Rivero designed her own winter collection for the Argentine fashion Complot.
In mid-2011, Rivero starred in the music video for "Please Me" by the Argentine band Poncho. The song was very successful in Argentina, considered the summer hit of 2012. This fact heightened Calu Rivero's popularity.
By the end of 2011, Calu Rivero became one of the most sought-after actresses in Argentina, considered the new national "It girl" and a fashion icon.
In 2012 she joined the cast of the telenovela Dulce Amor airing in Telefe.
In 2013, Rivero made her film debut in Tesis sobre un homicidio by Hernán Goldfrid, and also starring Ricardo Darín, Alberto Ammann and Arturo Puig. The film was a success, and led the box office for various weeks.
Nominations
2013 Martín Fierro Awards
Best actress of daily comedy (for Mis amigos de siempre)
Filmography
Actress
2017
3:32 (Short) (completed)
as
Harmony
2019
Campanas en la noche (TV Series)
2019
El Sonido de los Tulipanes
as
Carolina
2018
Miss Bolivia: Paren de Matarnos (Music Video)
as
Calu Rivero
2018
Sandro de América (TV Mini Series)
as
Silvina
- El futuro gran astro (2018) - Silvina
- Uno en un millón (2018) - Silvina
2013
Mis amigos de siempre (TV Series)
as
Tania / Tania Delgado
- Secuestro triple (2014) - Tania Delgado
- Ssorpresa (2014) - Tania Delgado
- Ssorpresa (2014) - Tania Delgado
2013
Thesis on a Homicide
as
Laura Di Natale
2012
Candy Love (TV Series)
as
Natacha Bandi
2011
Atrapados (TV Series)
as
Calu
2011
The One (TV Series)
as
Érica Martínez
2010
Alguien que me quiera (TV Series)
as
Lola Rivera
2009
Champs 12 (TV Series)
as
Alexia Del Moro
- Primera vez de Matías (2009) - Alexia Del Moro
- Cita médica (2009) - Alexia Del Moro
- Recital de Diego (2009) - Alexia Del Moro
- Día después (2009) - Alexia Del Moro
- Riganti acosa a Quela (2009) - Alexia Del Moro
- ¡Un buen partido! (2009) - Alexia Del Moro
- Gonzalo continúa (2009) - Alexia Del Moro
- Álvaro en el club (2009) - Alexia Del Moro
- La mentira de Santiago (2009) - Alexia Del Moro
- Gonzalo a bajo precio (2009) - Alexia Del Moro
- ¿Lucho stripper? (2009) - Alexia Del Moro
- Champs 12 en la Copa (2009) - Alexia Del Moro
- Gonzalo por menos valor (2009) - Alexia Del Moro
- ¡Gonzalo para Colombia! (2009) - Alexia Del Moro
- Alexia al asecho (2009) - Alexia Del Moro
- Futbolista y modelo (2009) - Alexia Del Moro
- Fermín rompe con Lila (2009) - Alexia Del Moro
- ¿Se va Álvaro? (2009) - Alexia Del Moro
- Charlotte se desquita (2009) - Alexia Del Moro
- Álvaro se entera (2009) - Alexia Del Moro
- Al descubierto (2009) - Alexia Del Moro
- Charlie sale con Santiago (2009) - Alexia Del Moro
- Charlotte preocupada (2009) - Alexia Del Moro
- Matías se reivindica (2009) - Alexia Del Moro
- Sandra es rechazada (2009) - Alexia Del Moro
- Matías sabotea (2009) - Alexia Del Moro
- Preparativos de fiesta (2009) - Alexia Del Moro
- Gonzalo se une a Quela (2009) - Alexia Del Moro
- Un Apache menos (2009) - Alexia Del Moro
- ¿Se cierra el club? (2009) - Alexia Del Moro
- Quela engañada (2009) - Alexia Del Moro
- Gonza se acerca a Charlie (2009) - Alexia Del Moro
- Exitoso plan de Sandra (2009) - Alexia Del Moro
- Charlotte sabe la verdad (2009) - Alexia Del Moro
- Quela y Gonzalo novios (2009) - Alexia Del Moro
- Deudas, besos y engaños (2009) - Alexia Del Moro
- Fermín logra su cometido (2009) - Alexia Del Moro
- Motivos económicos (2009) - Alexia Del Moro
- Noche de recital (2009) - Alexia Del Moro
- Mercedes busca hacker (2009) - Alexia Del Moro
- Mercedes tras las pistas (2009) - Alexia Del Moro
- Los Apaches con Charlotte (2009) - Alexia Del Moro
- Camila y Fermín juntos (2009) - Alexia Del Moro
- Renzo fuera de casa (2009) - Alexia Del Moro
- Trabajo para Gonzalo (2009) - Alexia Del Moro
- Propuesta tentadora (2009) - Alexia Del Moro
- Cerca del enemigo (2009) - Alexia Del Moro
- Trato hecho (2009) - Alexia Del Moro
- Secreto valioso (2009) - Alexia Del Moro
- El pase de Gonzalo (2009) - Alexia Del Moro
- Besos que matan (2009) - Alexia Del Moro
- Provocaciones (2009) - Alexia Del Moro
- Planes de sabotaje (2009) - Alexia Del Moro
- ¡Qué coincidencia! (2009) - Alexia Del Moro
- Diego hace de brujo (2009) - Alexia Del Moro
- ¿Ayuda para Gonzalo? (2009) - Alexia Del Moro
- Diego deja a Los Apaches (2009) - Alexia Del Moro
- Se van Los Apaches (2009) - Alexia Del Moro
- Lucha por territorio (2009) - Alexia Del Moro
- ¿Se pierde la canchita? (2009) - Alexia Del Moro
- Las consecuencias (2009) - Alexia Del Moro
- Noche loca (2009) - Alexia Del Moro
- Todos a la fiesta (2009) - Alexia Del Moro
- Pilar tras las pistas (2009) - Alexia Del Moro
- Gonzalo fuera de lugar (2009) - Alexia Del Moro
- Gonzalo está confundido (2009) - Alexia Del Moro
- Quela secuestrada (2009) - Alexia Del Moro
- Pasión (2009) - Alexia Del Moro
- Relación en riesgo (2009) - Alexia Del Moro
- Mercedes sabe demasiado (2009) - Alexia Del Moro
- Besos que unen y separan (2009) - Alexia Del Moro
- Sentimientos encontrados (2009) - Alexia Del Moro
- El secreto de Nico (2009) - Alexia Del Moro
- Rumores sobre Gonzalo (2009) - Alexia Del Moro
- En busca de la fama (2009) - Alexia Del Moro
- Lila quiere irse (2009) - Alexia Del Moro
- Intereses divididos (2009) - Alexia Del Moro
- Sin perdón para Charlotte (2009) - Alexia Del Moro
- Demasiado tarde (2009) - Alexia Del Moro
- Partido empatado (2009) - Alexia Del Moro
- Complots tecnológicos (2009) - Alexia Del Moro
- Gonzalo conoce a Renzo (2009) - Alexia Del Moro
- Charlotte al descubierto (2009) - Alexia Del Moro
- Buscando pruebas (2009) - Alexia Del Moro
- Todo se aclara (2009) - Alexia Del Moro
- Verdades a medias (2009) - Alexia Del Moro
- Malentendidos (2009) - Alexia Del Moro
- Ahora el club es oficial (2009) - Alexia Del Moro
- Cambio de vida (2009) - Alexia Del Moro
- Dilemas sin resolver (2009) - Alexia Del Moro
- Sospechas sobre Charlotte (2009) - Alexia Del Moro
- Peleas y reconciliaciones (2009) - Alexia Del Moro
- Relaciones en peligro (2009) - Alexia Del Moro
- Grandes rivales (2009) - Alexia Del Moro
- Encuentro sorpresivo (2009) - Alexia Del Moro
- Ausencias y decepciones (2009) - Alexia Del Moro
- Un nuevo comienzo (2009) - Alexia Del Moro
- Gonzalo se queda (2009) - Alexia Del Moro
- Reunión de bienvenida (2009) - Alexia Del Moro
- El gran regreso de Charlotte (2009) - Alexia Del Moro
2007
Patito feo (TV Series)
as
Emma Taylor
2008
Casi ángeles (TV Series)
as
Juliette
- Sin cielo (2008) - Juliette
2007
Son de Fierro (TV Series)
as
Student
Self
2022
LAM (TV Series)
as
Self
- Episode dated 6 May 2022 (2022) - Self
2019
Hay que ver (TV Series)
as
Self
- Episode dated 4 April 2019 (2019) - Self
2015
Nunca es tarde (TV Series)
as
Self - Guest
- Episode #5.5 (2019) - Self - Guest
- Episode dated 15 September 2015 (2015) - Self - Guest
2018
PH: Podemos hablar (TV Series)
as
Self - Guest
- Episode #3.2 (2019) - Self - Guest
- Episode #2.3 (2018) - Self - Guest
2019
Cortá por Lozano (TV Series)
as
Self - Guest
- Episode dated 9 January 2019 (2019) - Self - Guest
2013
Intrusos en el espectáculo (TV Series)
as
Self / Self - Guest
- Episode dated 12 March 2018 (2018) - Self - Guest
- Episode dated 19 May 2014 (2014) - Self
- Episode dated 18 March 2013 (2013) - Self
2015
Morfi, todos a la mesa (TV Series)
as
Self - Guest
- Episode dated 22 June 2017 (2017) - Self - Guest
- Episode dated 21 December 2015 (2015) - Self - Guest
2016
Fuego, placeres terrenales (TV Series)
as
Self - Special Guest
- Calu Rivero (2016) - Self - Special Guest
2016
La mesa está lista (TV Series)
as
Self - Guest
- Episode dated 12 February 2016 (2016) - Self - Guest
2014
La noche de Mirtha (TV Series)
as
Self - Guest
- Episode #2.12 (2014) - Self - Guest
2014
Premios Martín Fierro 2014 (TV Special)
as
Self - Nominee
2013
Telenoche (TV Series)
as
Self
- Episode dated 29 November 2013 (2013) - Self
2010
Caiga quien caiga - CQC (TV Series)
as
Self
- Episode #17.3 (2013) - Self
- Episode #15.35 (2011) - Self
- Episode #15.32 (2011) - Self
- Episode #15.6 (2011) - Self
- Episode #14.5 (2010) - Self
2013
Cinema 3 (TV Series)
as
Self
- Episode dated 4 April 2013 (2013) - Self
2013
Días de cine (TV Series)
as
Self
- Episode dated 4 April 2013 (2013) - Self
2013
Duro de domar (TV Series)
as
Self - Interviewee
- Episode #9.36 (2013) - Self - Interviewee
2012
AM - Antes del mediodía (TV Series)
as
Self - Guest / Self
- Episode dated 17 January 2013 (2013) - Self - Guest
- Episode dated 4 October 2012 (2012) - Self
- Episode dated 27 June 2012 (2012) - Self - Guest
- Episode dated 2 March 2012 (2012) - Self - Guest
- Episode dated 1 February 2012 (2012) - Self - Guest
2012
Gracias por venir, gracias por estar (TV Series)
as
Self
- María Valenzuela/Sandra Mihanovich (2012) - Self
- Dulce Amor (2012) - Self
2012
La Pelu (TV Series)
as
Self - Guest
- Calu Rivero (2012) - Self - Guest
2012
Pura Química (TV Series)
as
Self - Guest
- Calu Rivero (2012) - Self - Guest
2012
Minute to Win It (TV Series)
as
Self - Celebrity Player
- Episode dated 3 March 2012 (2012) - Self - Celebrity Player
2011
Sábado Bus (TV Series)
as
Self - Guest
- Episode #4.11 (2011) - Self - Guest
2011
Premios Martín Fierro 2011 (TV Special)
as
Self - Nominee
References
Calu Rivero Wikipedia
(Text) CC BY-SA