Catalin George Hildan





Footballer




Oltenita, Romania




Catalin Hildan




Midfielder






(1976-02-03)3 February 1976




Branesti, Ilfov, Romania




5 October 2000(2000-10-05) (aged 24)




October 5, 2000, Oltenita, Romania
Cătălin Hîldan (3 February 1976 – 5 October 2000) was a Romanian association football midfielder who played for FC Dinamo Bucureşti and the Romanian national team. In 2006 he was included to the list of 100 Greatest Romanians of all time by a nation-wide poll.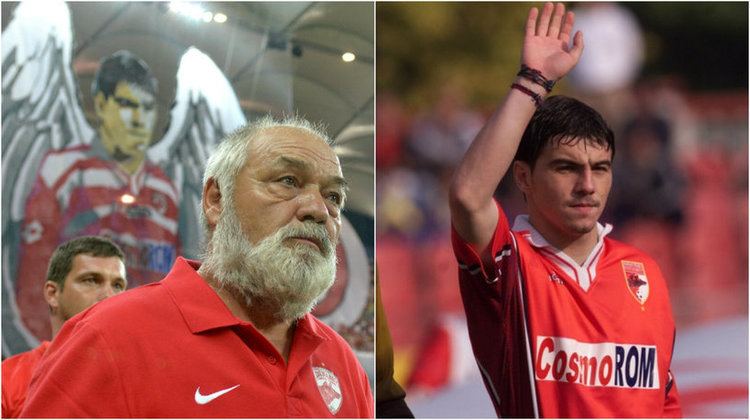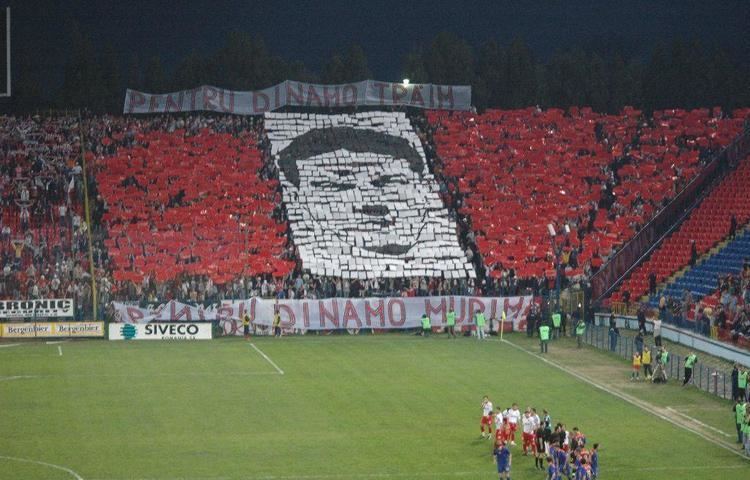 Hîldan first came into contact with sports at the age of eight at the rugby club Olimpia together with his brother Cristi. Two years later, in the summer of 1986, he joined Dinamo Bucureşti along with Florentin Petre, Mihai Tararache and others. His first match for Dinamo was on 2 October 1994 in a match against rivals Steaua Bucharest.
After a couple of months he was sent on loan to Târgovişte, where he helped the team win promotion to the second division and then to the first division. He was recalled to Dinamo by the coach Cornel Dinu. In a couple of years he became captain of the "Red Dogs". He expressed happiness after defeating Steaua 3–2, and winning the championship title for Dinamo, after a nine-year break.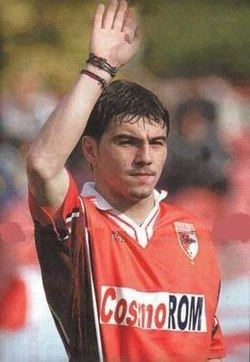 He was in the Romanian national team for Euro 2000, but did not play in the tournament. He played a total of eight games for the national team, and scored one goal; that goal was also the 900th goal in Romania's national team history (4 February 2000, România – Georgia 1:1).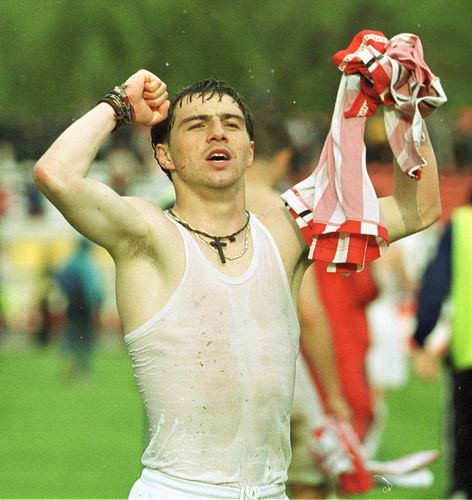 He died on 5 October 2000, at a friendly match between Dinamo and FC Oltenița. In the 74th minute of the game, Cătălin had a cardiac arrest, and fell to the ground. The north stand of the Dinamo Stadium is named "Peluza Cătălin Hîldan" (Cătălin Hîldan Stand), in his honour. He is named "The only captain" by all Dinamo's fans. At every game played by Dinamo the name of "The only captain" is sung by the fans with great respect and pride.
Oţelul Târgovişte
Romanian Second League: 1995–96
Romanian Third League: 1994–95
Dinamo Bucureşti
Romanian League Championship: 1999–00
Romanian Cup: 1999-00, 2000–01
Cătălin Hîldan Wikipedia