Nationality

Indian




Name

Byrraju Raju





Spouse

Nandhini (m. 1976)




Children

Rama Raju, Teja Raju








Born

16 September 1954 (age 61) (

1954-09-16

)

Bhimavaram, Andhra Pradesh, India




Residence

Hyderabad, Telangana, India




Occupation

former Chairman of Satyam Computer Services




Siblings

B Suryanarayana Raju, B Rama Raju




Education

Andhra Loyola College, Ohio University




Organizations founded

Mahindra Satyam, Maytas, Byrraju Foundation
Margadarshi Archival - Byrraju Ramalinga Raju (Part 2)
Byrraju Ramalinga Raju (born 16 September 1954) is the former chairman and CEO Satyam Computer Services from 1987 and till 7 January 2009, stepping down admitting to embezzlement of financial figures of the company to the tune of Rs 71.36 billion (approximately US$1.5 billion), including Rs 50.40 billion (approximately US$1 billion) of non-existent cash and bank balances. In 2015, he was convicted of corporate fraud relating to Satyam collapse.
Contents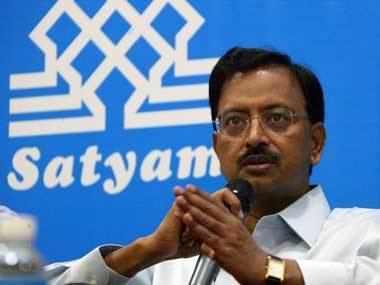 Early life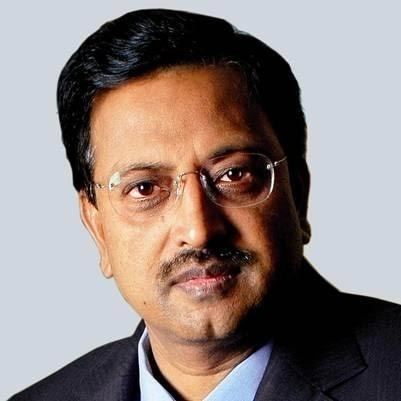 Ramalinga Raju, the eldest of four children, was born on 16 September 1954 to a farming family. He earned a Bachelor of Commerce degree from Andhra Loyola College at Vijayawada and subsequently earned an MBA from Ohio University in the United States. After returning to India in 1977, Raju married at the age of twenty two. He ventured into many businesses including Dhanunjaya Hotels, Cotton spinning mill named Sri Satyam Spinning funded by Andhra Pradesh Industrial Development Corporation (APIDC) with an investment of ₹9 crore (worth almost $7 million in 1983 prices). As the businesses failed Raju moved into real estate and started a construction company named Mytas Infra Limited.
Career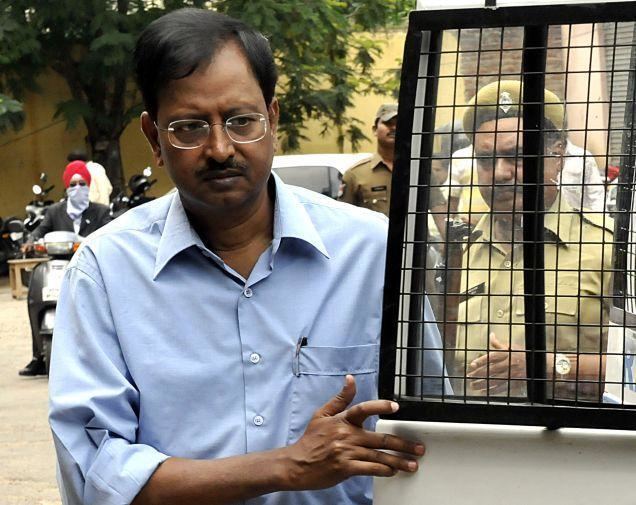 In 1987, Raju incubated Satyam Computer Services along with one of his brothers-in-law, DVS Raju at P&T colony in Secunderabad and 20 employees. In 1991, Satyam won its first fortune 500 client – John Deere. Raju navigated Indian bureaucracy to obtain the required clearance to transmit data from India. The company went public in 1992. Raju was enrolled in the Owner/President Management (OPM) program at Harvard Business School in the 1990s. In an interview with Deccan Chronicle way back in 1998, Raju was talking about Satyam's ambition of operating out of 50 countries with an employee count of more than 50,000. In 1999, Raju launched Satyam Infoway (Sify) as Satyam's internet subsidiary, thereby becoming an early participant in the Indian internet service market. Sify was later sold to Raju Vegesna.
Business and politics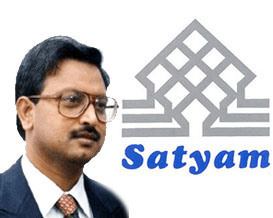 In September 1995, as Raju was building Satyam, Andhra Pradesh had a new Chief Minister, Chandra Babu Naidu, who wanted to bring in change and saw IT as a strategic industry to focus on and Raju became instrumental in shaping the state's information technology initiatives like 'Mee Kosam'. Raju had unfettered access to the Chief Minister of Andhra Pradesh at a very personal level. Research into his life has exposed close links between business and politics.
Philanthropy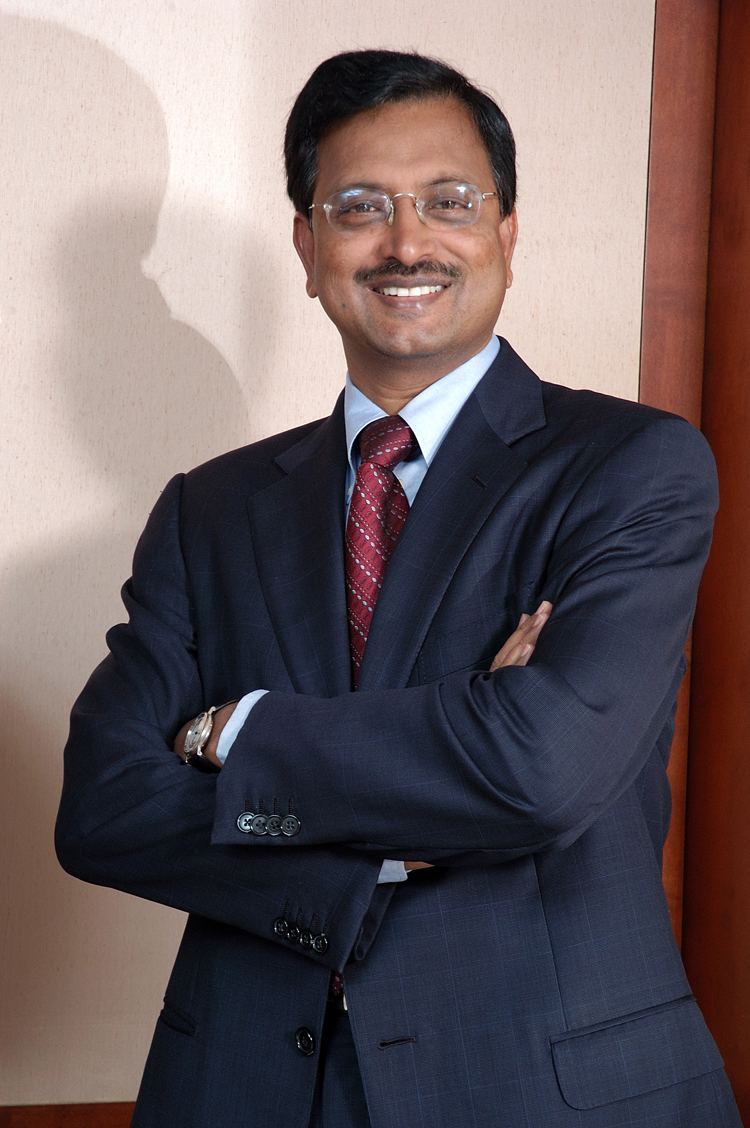 Raju was instrumental in setting up Byrraju Foundation in 2001 with the mission of building progressive self-reliant rural communities by providing services in the area of healthcare, sanitation, primary education, adult literacy.
Accounting scandal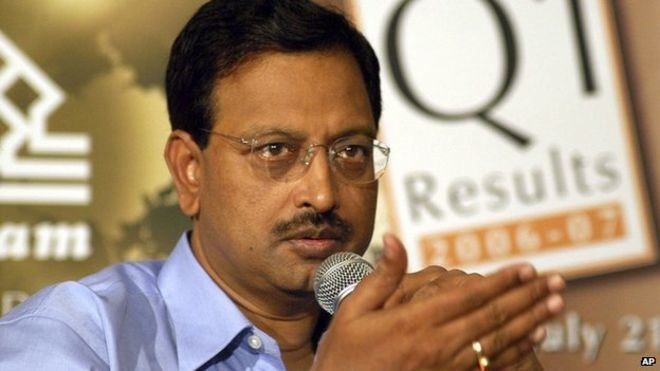 Raju resigned from the Satyam board after admitting to falsfiying revenues, margins and over ₹5,000 crore of cash balances as the company. The Indian affiliate of PricewaterhouseCoopers, the company's auditors, appears to have certified the company had $1.1 Billion in cash when the real number was $78 million.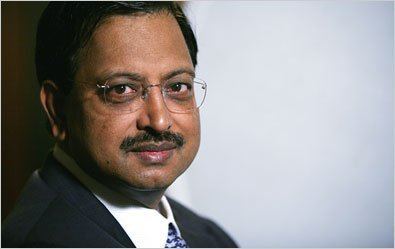 Just a few months before the scandal broke out, Raju tried to persuade investors by claiming that the company is sound and that past October he surprised analysts with better-than-expected results, claiming that "the company had achieved this in a challenging global macroencomic environment, and amidst the volatile currency scenario that became reality"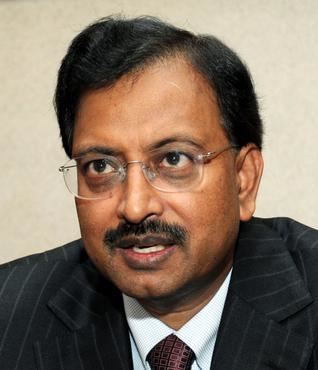 A botched acquisition attempt involving Maytas in December 2008 led to corporate governance concerns among Indian investors and plunge in the share price of Satyam. In January 2009, Raju indicated that Satyam's accounts had been falsified over a number of years. Total assets on Satyam's balance sheet trebled during 2003-07 to $2.2 billion. He confessed to an accounting fraud to the tune of ₹7,000 crore or $1.5 billion and resigned from the Satyam board on 7 January 2009. Satyam was purchased by Tech Mahindra in April 2009 and renamed Mahindra Satyam.
In his letter, Raju explained his modus operandi to something that started as a single lie but led to another as "What started as a marginal gap between actual operating profit and the one reflected in the books continued to grow over the years. It has attained unmanageable proportions as the size of the company's operations grew over the years.". Raju described how an initial cover-up for a poor quarterly performance escalated: "It was like riding a tiger, not knowing how to get off without being eaten.".
Raju and his brother, B Rama Raju, were then arrested by the CID Andhra Pradesh police headed by V S K Kaumudi, IPS on charges of breach of trust, conspiracy, cheating, falsification of records. Raju may face life imprisonment if convicted of misleading investors. Raju had also used dummy accounts to trade in Satyam's shares, violating the insider trading norm.
The Andhra Pradesh government attached 44 properties belonging to the family members of the promoters of Satyam Computers in the case against Raju.
It has now been alleged that these accounts may have been the means of siphoning off the missing funds. Raju has admitted to overstating the company's cash reserves by USD$ 1.5 billion. Raju was hospitalized in September 2009 following a minor heart attack and underwent angioplasty. Raju was granted bail on condition that he should report to the local police station once a day and that he shouldn't attempt to tamper with the current evidence. This bail was revoked on 26 October 2010 by the Supreme Court of India and he has been ordered to surrender by 8 November 2010. The people of his native village, Garagaparru, hail the development works undertaken by the Byrraju Foundation, the charitable arm of Satyam.
Investigation by the authorities revealed that Raju led a lavish lifestyle including 321 pairs of shoes, 310 belts, 13 cars including Mercedes and BMWs. His house contained a telescope worth £140,000. It was also claimed that he donated huge quantities of gold to temples in Andhra Pradesh and possessed villas and properties in 63 countries.
Court proceedings
In November 2010, Raju surrendered after the Supreme Court in August cancelled the bail granted to him by a lower court in Hyderabad, where Satyam is based.
The Supreme Court on 4 November 2011 granted bail to Raju since the Central Bureau of Investigation (CBI) failed to file charges on time. According to Indian law, a charge-sheet against an accused must be filed within 90 days of arrest.
On 28 October 2013, the Enforcement directorate filed a chargesheet against Raju and 212 others. The filed report states that "it transpires that the accused resorted to inter-connected transactions, so as to ensure that crime proceeds were distanced from its initial beneficiaries, and laundered the said proceeds under the cover of the corporate veil, with an ulterior motive to project the properties so acquired as untainted ones".
On 9 April 2015, Ramalinga Raju and his brothers were sentenced to 7 years in jail, fined Rs. 5.5 crore.
On 11 May 2015, within a month of being convicted, Ramalinga Raju and all others who were found guilty were granted bail by a special court in Hyderabad. The bail amount for R. Raju and his brother was set at Rs. 1,00,000/- and the other convicts was set at Rs. 50,000/- only.
References
Byrraju Ramalinga Raju Wikipedia
(Text) CC BY-SA