Name

Dirk Swartenbroekx




Birth name

Dirk Swartenbroekx




Role

DJ




Also known as

(DJ) Buscemi




Origin

Belgium




Occupation(s)

DJ, Musician




Music director

Mixed Kebab




Website

www.buscemi.be








Albums

Retro Nuevo, Camino Real, Jazz Works




Genres

Lounge music, House music, Jazz, Afrobeat, Drum and bass




Similar

Isabelle Antena, Michelino Bisceglia, Ted Milton, Fay Lovsky, Michael Franti




Profiles




SoundCloud
Luciano buscemi dj set freak show party vol 3
Buscemi is the nickname of the Belgian DJ Dirk Swartenbroekx. His style can be described as dance music with a touch of Latino, with among others lounge, house, jazz, Brazilian grooves, afrobeat and drum and bass.
Contents
The CD Camino Real contains house music with funk and Latin influences. Artists like Isabelle Antena, Ted Milton and Michael Franti cooperated in the production of this CD. On the CD Late Nite Reworks Vol. 1 different mixes can be heard.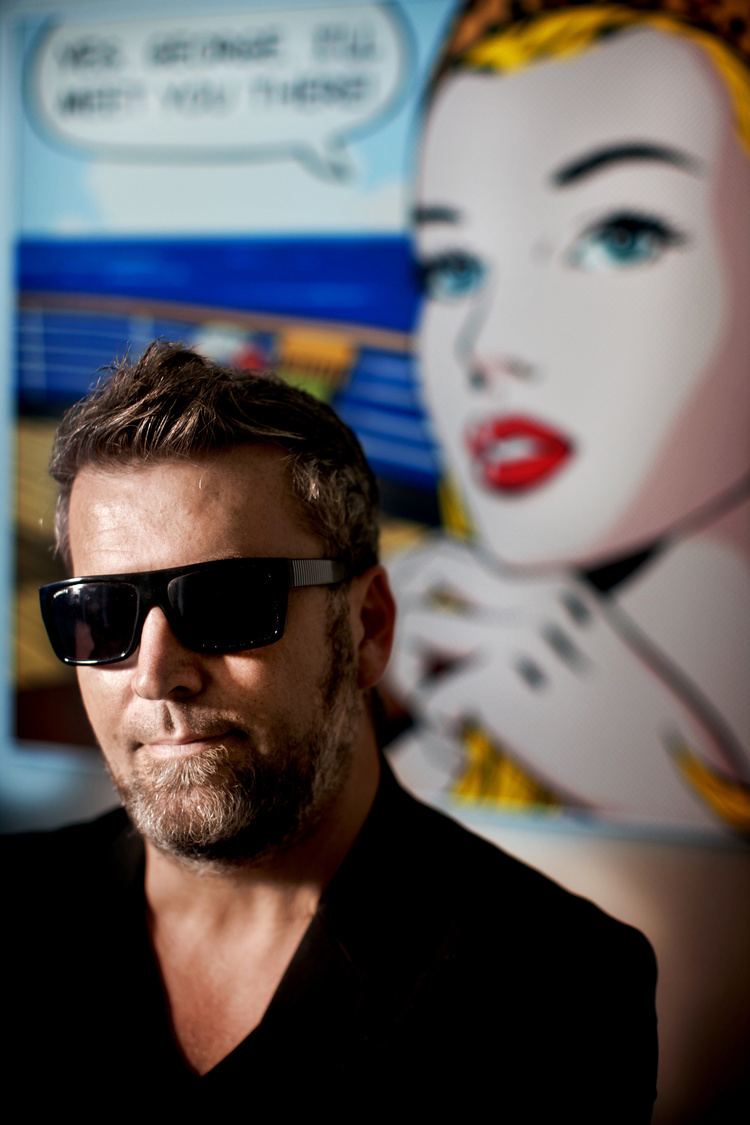 Buscemi not only brings out his music on hard disk but also performs live sets, supported by his band with drummer Luuk Cox, bass Hans Mullens and trumpetteer Sam Versweyveld. As such, they appeared multiple times at Rock Werchter, I Love Techno, Ten Days Off, Pukkelpop, Gentse Feesten, Dour Festival, Zeverrock and many other festivals.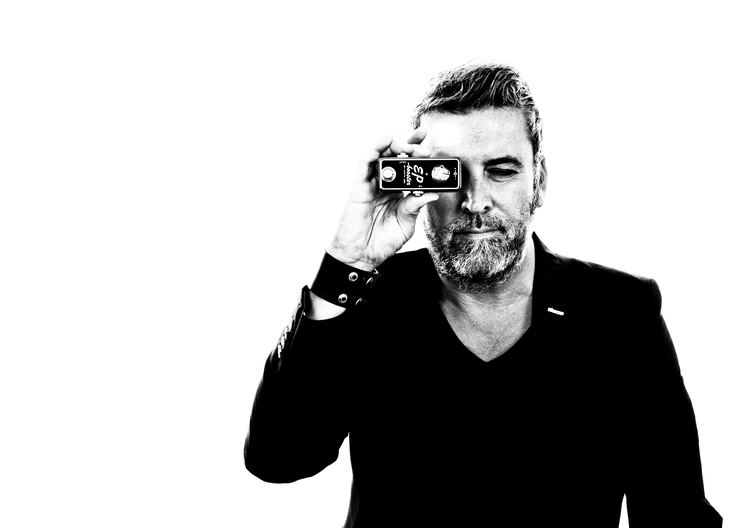 Buscemi also produced the soundtrack of the Belgian drama series De Rodenburgs, a TV series about the intrigues between two rich families in Kortrijk.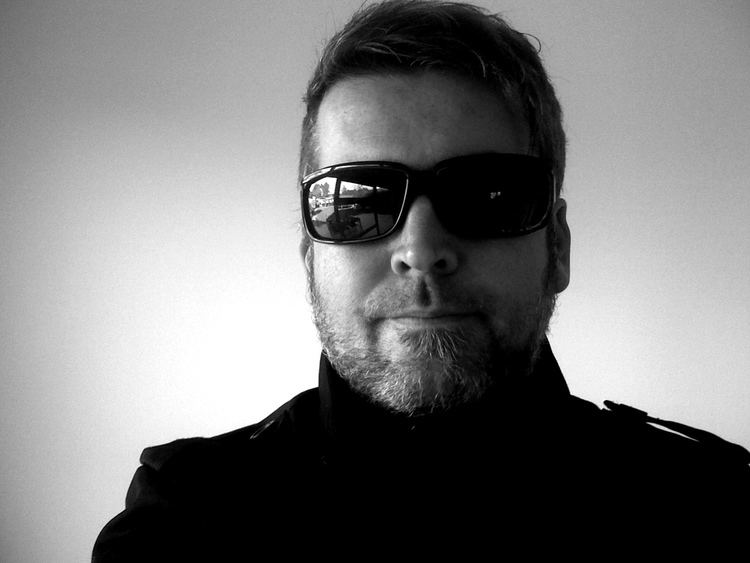 In the summer of 2011 he scored a hit (O Sarracino) together with Rocco Granata.
Track list albums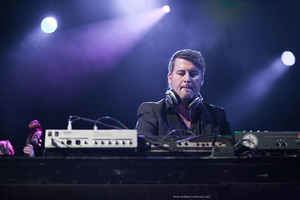 Mocha Supremo (1998)
Mocha Supremo (First Edit)
Big Bugs In Brazil
Yves Eaux
It Might As Well Be Quiet...
Noise's Leasing
Soap Girl Nina
Fingersnappin' After Dark
Désolé
What The Funk Is Happening (Raw Bonus Mix)
Gloomy Business
Dolores Del Sorte
Our Girl In Havana (2001)
Spooky Samba
Calling All Drama Queens
First Flight to London
The Salon Section
La Musica de Ayer con el Sonido de Hoy
Ramiro's Theme
Nightlife At
Angel of L.A.
La Sopa del Dia
Our Girl in Havana
My Suitor
Crystal Frontier Vocal Remix (Calexico)
Ramiro's Theme (Organic Audio Remix)
Camino Real (2003)
Late Nite Reworks Vol. 1 (2005)
Retro Nuevo (2006)
Lost
Jazz Jumper
Não Falo Português (with Fay Lovsky)
Brasileiras
Sahib Balkan
Collapsing in an Elegant Way
Bollywood Swing King (Dark Deejayz Mix)
Medusa (with Dag Taeldeman)
Jumilla (with Alexia Waku)
Isolada do Mundo (with Viviani Godoy)
Nothing to Worry About (with Isabelle Antena)
Retro Nuevo
Jazz Works (2008)
Vertov, l'uomo con la macchina da presa (2009)
In Situ (2009)
Gusta Mi Magla Padnala (with Lena Kovak)
Sigo Meu Caminho (with Viviani Godoy)
Mando Eu
Fetiche
Dipso Calypso (with Lady Cath)
Couleurs (with Viktor Lazlo)
Dream Catcher
L.O.V.E. (with Viktor Lazlo)
Free 4 So Far (with Joy Adegoke)
Bal-a-Clavas
In Situ
Trepa! Trepa! (with Joyce Muniz)
Editions
La Plus Belle Africaine (1997)
Dolores Del Sorte (1998)
Angel of L.A. (1999)
Ramiro's Theme (2000)
Midnight Sessions (2001)
Tres Lounge Remixes (2002)
Seaside (2003)
Viaje Feliz (2003)
Voodoo Voyage (2003)
Jazz Jumper (2006)
Bollywood Swing King (2006)
Sahib Balkan (2007)
Brasileiras (2007)
Bal-a-Clavas (2009)
Remixes
Lais – Dorothea
Airlock – Face Down
Calexico – Crystal Frontier
Suba – Felicidad
Daau – Gin and Tonic
Groove Cartel – Rumba Lunar
Space Clique – Celestial Blues
An Pierlé – Tower
Wonderbraa – Lately
Dubtales – Rimbu iso
Popmachine – Che Calor
Madredeus – O Paraiso
Hooverphonic – The world is mine
Puddu Varano – Running with the devil
Briskey – Galactic Jack
Nicola Conte ft. M.Moita – Bossa 31
Tribalistas – Jà Sei Namorar
John Beltran – Kissed by the sun
Marcos Valle – Negao do Balaio
Esquivel – Latinesque
Henry Mancini – The Pink Panther Strikes Again
Electro Coco – Terra E Agua
Isabelle Antena – La Pecheresse a La Ligne
Magnus – Summer's here
Chari Vari – Wheepapadoowe
Madrid De Los Austrias – Un Mensaje
Pilot Jazou – More Time
Larry – Best of Me
Junior Jazz – Sweet Daydreamer
Lokomotiv – Mediterranean Balkan mix
Sven Van Hees – Tsunami
Sweet Coffee – Keep on running
Praful – Acredite
References
Buscemi (DJ) Wikipedia
(Text) CC BY-SA