Born

24 December 1984 (age 38) (

1984-12-24

)

Years active

2003–2007 (modeling)2006–present (

acting

)

Movies and TV shows

Little Secrets, Haunted, Semum





Similar

Neslihan Atagül, Kıvanç Tatlıtuğ, Halit Ergenç




Profiles



Burak Özçivit (born 24 December 1984) is a Turkish actor and model.
Contents
dxbinked burak z ivit on bali bey hareem al sultan meeting arab fans
Life and career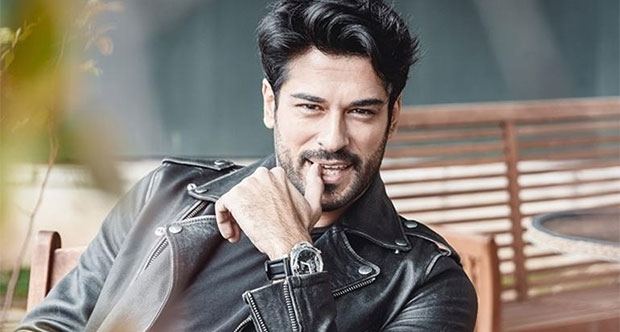 In 2005, Özçivit won the title of Best Model of Turkey and finished second in the "Best Model of the World" competition. He was a successful model in fashion shows worldwide.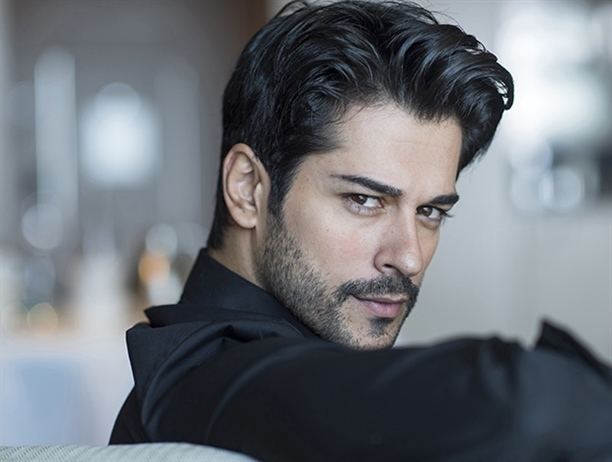 Özçivit's acting career began with the television series Eksi 18 in which he played a young police commissioner named Murat. He later starred in the television series Zoraki Koca, "İhanet" and Baba Ocağı. In addition, he appeared in the cinema film Musallat. He also played the role of Çetin (Chuck Bass) in the television series Küçük Sırlar, the Turkish adaptation of Gossip Girl.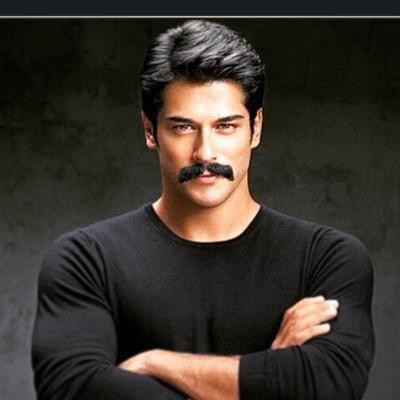 He starred in Muhteşem Yüzyıl as Malkoçoğlu, (2 and 3 season) during which he wore a moustache. Over time, Özçivit became a sought-after face for commercials. He played Kamran in the adaptation of Çalıkuşu novel. Together with Fahriye Evcen, he made the movie Aşk Sana Benzer. After remaining silent about all the rumors of him marriying his girlfriend, he finally and officially got engaged to Fahriye Evcen on 23 December 2016, during his birthday dinner party. He played "Kardeşim Benim" and "Zürafa"(voice only). He currently stars in the television series which won Seoul Drama Awards Kara Sevda as Kemal Soydere.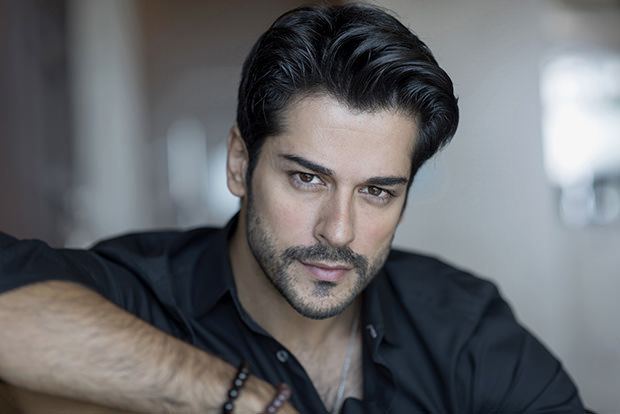 Also Burak Özçivit is producer of BRK'S Production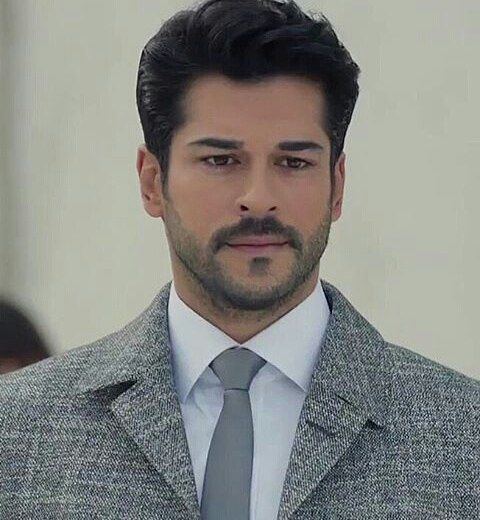 Filmography
Actor
2019
Kurulus: Osman (TV Series)
as
Osman Bey
- 113.Bölüm (2023) - Osman Bey
- 112.Bölüm (2023) - Osman Bey
- 111.Bölüm (2023) - Osman Bey
- 110.Bölüm (2022) - Osman Bey
- 109.Bölüm (2022) - Osman Bey
- 108.Bölüm (2022) - Osman Bey
- 107.Bölüm (2022) - Osman Bey
- 106.Bölüm (2022) - Osman Bey
- 105.Bölüm (2022) - Osman Bey
- 104.Bölüm (2022) - Osman Bey
- 103.Bölüm (2022) - Osman Bey
- 102.Bölüm (2022) - Osman Bey
- 99.Bölüm (2022) - Osman Bey
- 98.Bölüm (2022) - Osman Bey
- 97.Bölüm (2022) - Osman Bey
- 96.Bölüm (2022) - Osman Bey
- 95.Bölüm (2022) - Osman Bey
- 94.Bölüm (2022) - Osman Bey
- 93.Bölüm (2022) - Osman Bey
- 92.Bölüm (2022) - Osman Bey
- 91.Bölüm (2022) - Osman Bey
- 90.Bölüm (2022) - Osman Bey
- 89.Bölüm (2022) - Osman Bey
- 88.Bölüm (2022) - Osman Bey
- 87.Bölüm (2022) - Osman Bey
- 86.Bölüm (2022) - Osman Bey
- 85.Bölüm (2022) - Osman Bey
- 84.Bölüm (2022) - Osman Bey
- 83.Bölüm (2022) - Osman Bey
- 82.Bölüm (2022) - Osman Bey
- 81.Bölüm (2022) - Osman Bey
- 80.Bölüm (2022) - Osman Bey
- 65.Bölüm (2021) - Osman Bey
- 64.Bölüm Sezon Finali (2021) - Osman Bey
- Bolum 52 (2021) - Osman Bey
- Basaracagiz (2020) - Osman Bey
- Bir Olacagiz (2020) - Osman Bey
- Yeni Bir Nizam (2020) - Osman Bey
- Türk Teslim Olmaz (2020) - Osman Bey
- Sehitler Ölmez (2020) - Osman Bey
- Türk Olmak (2020) - Osman Bey
- Vatan (2020) - Osman Bey
- Osman Bey (2020) - Osman Bey
- Türk Demek (2020) - Osman Bey
- Sehitler Askina (2020) - Osman Bey
- 9.Bölüm (2020) - Osman Bey
- Türkün Gayesi (2020) - Osman Bey
- Kurulus Osman Vakti (2020) - Osman Bey
- Bu Yurt Bizim (2019) - Osman Bey
- Kurulus Destani (2019) - Osman Bey
- Vatan Demek (2019) - Osman Bey
- Kurulus Atesi (2019) - Osman Bey
- Kurulus Vakti (2019) - Osman Bey
- Kurulus Osman (2019) - Osman Bey
- 101.Bölüm - Osman Bey
- 100.Bölüm - Osman Bey
2018
Can Feda
as
Captain Alparslan
2015
Endless Love (TV Series)
as
Kemal Soydere
2015
Güvercin Uçuverdi
as
Kendisi
2013
Lovebird (TV Series)
as
Kamuran
- El intizar eseddu min-en nar (2014) - Kamuran
- Aseka (2014) - Kamuran
- Feride ile Kamran (2014) - Kamuran
- Gunesin Kalbinde (2014) - Kamuran
- Askin Agir Isciligi (2014) - Kamuran
- La Tahzen (2014) - Kamuran
- Nar-i Ask (2014) - Kamuran
- Yarin Biziz (2014) - Kamuran
- 93/3,6 (2014) - Kamuran
- Insirah (2014) - Kamuran
- Sem ü Pervane (2014) - Kamuran
- Iki Kisi Arasinda (2014) - Kamuran
- Güven (2014) - Kamuran
- Aklimda (2013) - Kamuran
- Sen Bana Evet Dersen (2013) - Kamuran
- Can Senligim (2013) - Kamuran
- Sevdaliniz Kamran (2013) - Kamuran
- Senin Yurdun Benim (2013) - Kamuran
- Zaman Kimseyi Beklemez (2013) - Kamuran
- Ask Ki Alemler Onun Üzerine Yaratildi (2013) - Kamuran
- Yanitlar Kitabi/Külbe-i Ahzan (2013) - Kamuran
- O Bize Yüzünü Dönünceye Dek (2013) - Kamuran
- Gözde Yarasi Kalmis Kabuk (2013) - Kamuran
- Geri Döndürebilir Misin? (2013) - Kamuran
- Bütün lyi Adamlar Babalarinin Gülüslerinden Yaratilmistir (2013) - Kamuran
- Büyük Asklar Kavgayla Baslar (2013) - Kamuran
2011
The Magnificent Century (TV Series)
as
Malkocoglu Bali Bey
2010
Little Secrets (TV Series)
as
Çetin
2010
Ihanet (TV Series)
as
Emir
2008
Baba Ocagi (TV Series)
as
Güven
2007
Zoraki Koca (TV Series)
as
Ömer
- Series Final (2008) - Ömer
2006
Eksi 18 (TV Series)
as
Murat
Producer
2017
My Brother 2 (producer)
2016
My Brother (producer)
2015
Ask Sana Benzer (producer)
Soundtrack
2016
My Brother (performer: "Güneye Giderken")
Self
2018
Clear ile Göster Kendini! (Video short)
as
Self
2018
The 6th GQ Men of the Year Awards (TV Special)
as
Self - Winner
2007
Beyaz Show (TV Series)
as
Self
- Episode dated 24 November 2017 (2017) - Self
- Bölüm 86 (2015) - Self
- Episode dated 5 November 2010 (2010) - Self
- Bölüm 46 (2007) - Self
2015
Candan Erçetin'in Beyaz'a cevabi ve mutlu son (Video short)
as
Self
2013
3 Adam (TV Series)
as
Self (2015)
Archive Footage
2015
Did You Know? (TV Series)
as
Self
- Burak Ozcivit (2015) - Self
References
Burak Özçivit Wikipedia
(Text) CC BY-SA