Covid-19
5

/

10

1

Votes

Alchetron

Rate This





Nandita Solomon




Tan Yan Wei




8 March 2012 (Malaysia)




Dain Said






Dain Iskandar Said




Dain Iskandar Said




Jarin Pengpanich




Dain Said




Tan Yan Wei






Faizal Hussein Zahiril Adzim Pekin Ibrahim Bront Palarae Nam Ron Soffi Jikan




13 June 2012 (Netherlands)




Bront Palarae, Namron, Amerul Affendi, Tengku Azura, Wan Hanafisu




The Convert, Talentime, Crayon, Sepet, SeeFood
Bunohan (also under the international title of Bunohan: Return to Murder) is a Malaysian drama thriller film, written and directed by Dain Iskandar Said and released in Malaysia on 8 March 2012. The film features actors Faizal Hussein, Zahiril Adzim and Pekin Ibrahim in leading roles. Bunohan is the second film to be directed by Dain Said. Bunohan had its world premiere at the Toronto International Film Festival 2011 where it was praised for its solid, visceral storytelling and arresting photography.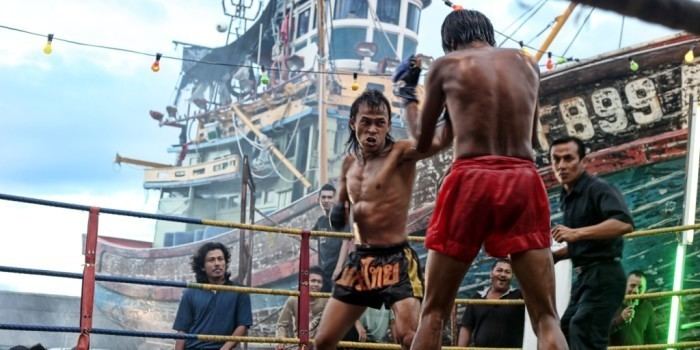 The film was selected as Malaysia's official entry for the Best Foreign Language Film nomination for the 85th Academy Awards in February 2013, but it did not make the final shortlist. This is the second film to be submitted to the Academy Award since Puteri Gunung Ledang in 2004.

Bunohan received thirteen nominations for the 25th Malaysian Film Festival and won eight awards, including the five major categories: Best Picture, Best Director, Best Story, Best Screenplay and Best Actor/Actress, the first time since 2003's KL Menjerit while being the second most awarded film on the Malaysian Film Festival all-the-time after Layar Lara. The film also earned four Anugerah Skrin nominations, winning the categories for Best Picture and Best Screenplay, while being nominated for Best Director (Dain Said) and the Best Actor (Faizal Hussien).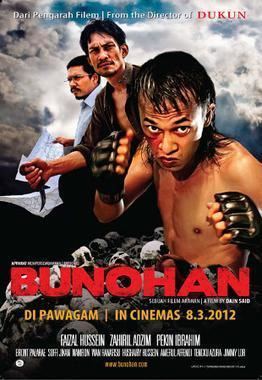 They sent an entry to be nominated in the Oscar Foreign-Language Awards.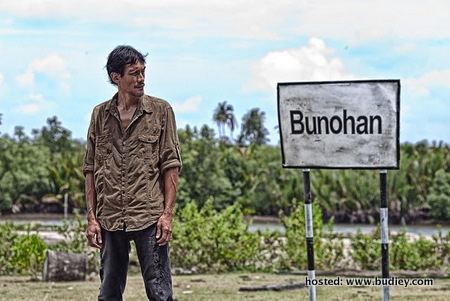 The film primarily takes place in the rural Malaysian town of Bunohan, which is located close to the Thai border. Adil (Zahiril Adzim) is a young kick-boxer who has fallen deeply into debt, with little hope of paying his creditors honestly. In desperation, Adil agrees to an illegal high-stakes death match at a boxing club on the other side of the border, but in the midst of the fight, with Adil losing badly, his best friend Muski (Amerul Affendi) bursts into the ring and breaks up the match, dragging Adil away. This upsets the promoters of the fight, and Adil and Muski return to Bunohan, where Adil was born and raised. The promoter of the fight sends a hired killer, llham (Faizel Hussein), to find and execute Adil.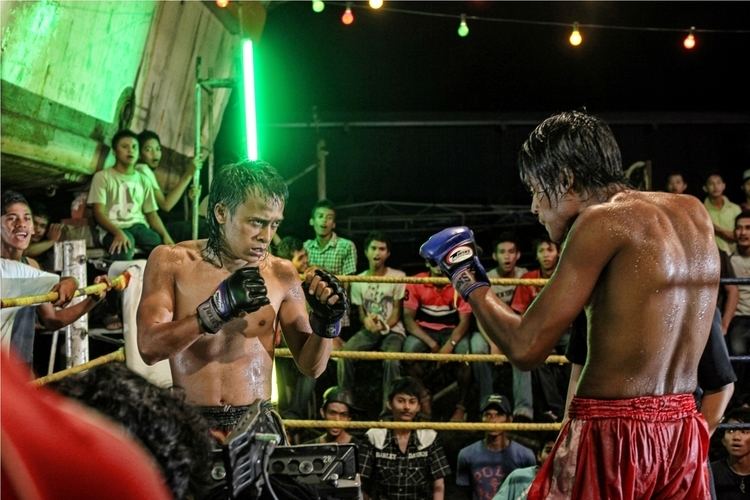 Ilham reluctantly goes to Bunohan. It is then revealed that he was born and raised in Bunohan, but left many years ago. Upon returning, memories of loneliness and abandonment flood his mind, and he experiences waves of resentment and regret. As Ilham narrows his focus on his target, he learns that he and the fugitive boxer are actually half-brothers. He then finds his mother's grave in a piece of land near the beach and starts digging for her remains to give her a proper burial. However, he later finds out that his estranged family is planning to sell the land to a large corporation from the city for a huge amount of money. He goes all out to prevent this from happening.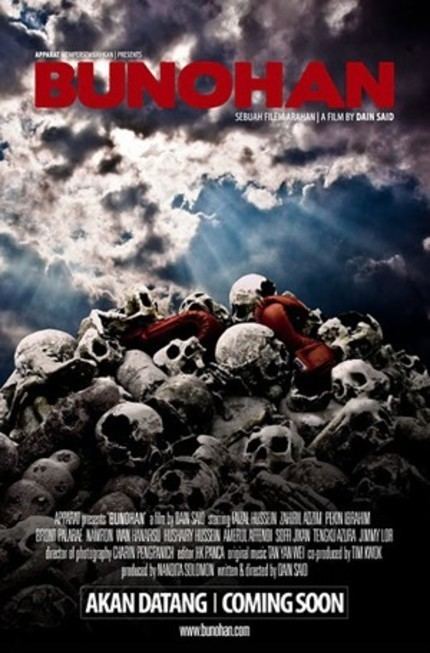 Meanwhile, after making his way back to his father's home in Bunohan, Adil discovers his long-lost elder brother Bakar (Pekin Ibrahim) has returned to look after their ailing father. Bakar, a successful young school teacher from the city has left his comfortable home in urban Kuala Lumpur and has also come home. Ostensibly a highly educated and respectable young man, he is in reality a greedy and ruthless person, but his motives are not benevolent. Bakar is determined to claim ownership of his father's land, and has plans that will bring disrespect to his family and community. He is determined to convince his father to sell the burial ground to the construction company.
Zahiril Adzim as Adil
Faizal Hussein as Ilham
Pekin Ibrahim as Bakar
Bront Palarae as Deng
Nam Ron as Pok Wah
Wan Hanafi Su as Pok Eng
Tengku Azura as Mek Yah
Amerul Affendi as Muski
Soffi Jikan as Awang Sonar
Hushairy Hussain as Jolok
Jimmy Lor as Jing
Ho Yuhang as Cina Burung
Carliff Carleel as Chart
Mat Seman as Bakri
Md Eyzendy as Gasi
Bunohan was the recipient of a Netpac Award at the Taipei Golden Horse Film Festival and the Golden Hanoman at the 9th Netpac Asian Film Festival (JAFF) held in Yogyakarta. To date, Bunohan has won 8 accolades awarded by 25th Malaysian Film Festival, 3 from the Kuala Lumpur Film Critics Society Awards and two from the Anugerah Skrin 2012.
Bunohan Wikipedia