Kathleen "Bunny" Gibson is an actress (born January 19, 1946, Jersey City, New Jersey) and former regular dancer on the American Bandstand television program. She was nicknamed Bunny by her mother because she hopped around like a bunny when she was little.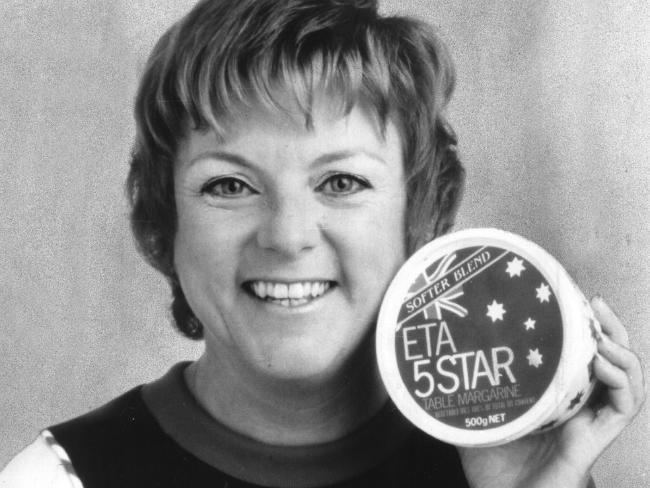 She was introduced to American Bandstand as a 13-year-old when Bandstand regular Arlene Sullivan and her dance partner, Kenny Rossi, appeared at a swim club near her home, attracting a throng of screaming teenagers. When a friend told her who the dancers were, Gibson began watching the show and practiced the jitterbug with her refrigerator door. She made her first appearance on the show at the age of 13 so she could met her idol, Philadelphia singer Bobby Rydell.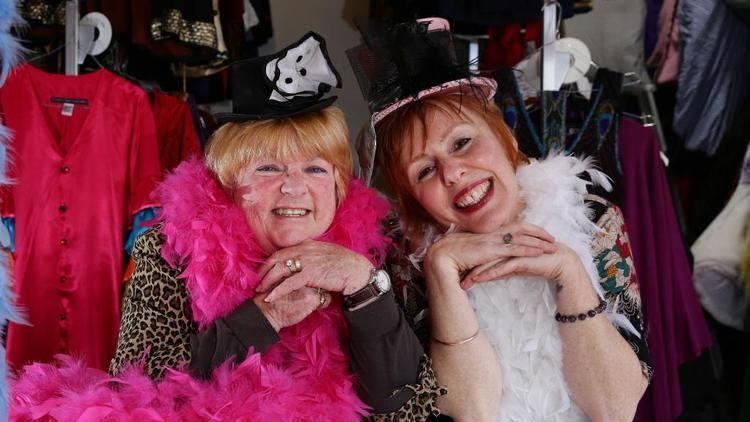 Gibson soon became a regular dancer on the show and remained until 1961. Her regular dance partner was Eddie Kelly but she also danced with Steve Colanero, Johnny Alamia and Jay Jacovini. She had many fan clubs across the country and was listed in teen magazines' "popularity contests" alongside stars such as Elvis Presley, Frankie Avalon, Chubby Checker and Connie Francis. Gibson was regularly featured in articles in the most popular teen magazines of the day, such as 16, Dig and Teen Screen. Bandstand host Dick Clark once announced on air that Gibson had been named "Queen of the Shasta" by U.S. Navy men stationed aboard that ship.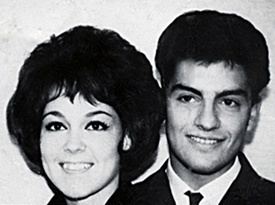 In 1962, the 16-year-old Gibson married Don Travarelli, a 21-year-old fan who fell in love with her when he saw her dancing on American Bandstand. Travarelli practiced dancing with his niece, Robin, but was older than the 18-year-old limit to appear on Bandstand so he found another way to meet Gibson, getting her phone number from another dancer. In 1963, Gibson graduated from Northeast High School, a condition her mother required before giving permission for the marriage. Travarelli and Gibson had two daughters, Angel and Maria, before divorcing in 1970. Gibson now has four grandchildren: Lea, Christopher, Alexis & Nicole and one great grandchild, Gavin.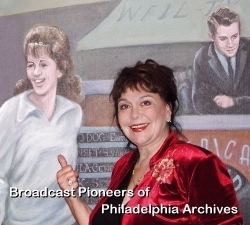 As a single mother, Gibson was an award-winning sculptor and did commercials in New York, including five national spots for Minute Rice. She also did commercials for Charmin, Panasonic, Acme Markets and McDonald's. She also studied acting in New York with Warren Robertson, Stella Adler and Herbert Berghof.
She moved to Los Angeles in 1980 to pursue her acting career. As Kathleen Klein, she eventually landed a role as Megan on ABC-TV's General Hospital. In the early 1990s, she appeared in two episodes of the Showtime series, Compromising Situations, and played a hard, cigar-smoking saloon operator in the film Rollerblade Warriors. She has also appeared in the movie No Ordinary Love (1997). "Dancing is our drug of Choice" Program receiving a Proclamation from the City of Philadelphia declaring "Dancing is our drug of Choice" day. The program continues today under her "Devoted to Youth" foundation where Bunny acts as the Vice President giving "Dance Contests" throughout Los Angeles for underprivileged children.
In 2010, Gibson was the lead dancer in the conga line scene of The Back-up Plan starring Jennifer Lopez. Other recent films in which she's had roles include Scout's Honor with Fred Willard, The Rainbow Tribe, I'm Going to Kill Leonard Riley, Creepshow 3, Karla, Betrothed, American Beach House, Shangri-La Suite and Allison's Choice, all verified on IMDB.com
Gibson's TV appearances include roles on Glee, Two and a Half Men, How I Met Your Mother, The Haunted Hathaways and The Protector. Inside America's Totally Unsolved Lifestyles and America's Most Wanted (fugitive James Knoll turned himself in after he saw the show that night). She has also appeared on many news and talk shows including Good Morning America, Extra, Geraldo Rivera, Suzanne Somers, Morton Downey Jr., Crook & Chase and Joe Franklin. A leopard skin jacket that Gibson popularized on American Bandstand in 1959, was worn in the January 8, 2004, episode of the American Dreams television program by actress Vanesa Lengles. Gibson plans to donate the jacket to the State Museum of Pennsylvania.
Gibson has appeared on several American Bandstand anniversary specials, portrayed herself on the History Channel's The Century Series and was the principal dancer on the 100th episode of How I Met Your Mother (episode entitled "Suits").
Gibson also has made TV appearances on Without a Trace ("Strong Medicine"), CSI: Crime Scene Investigation, pilot Keep Dreaming, pilot Can't We Just Get Along?, MTV Movie Awards, Conan O'Brien, Jamie's mother on Jamie Kennedy Experiment, Moby music video for "Natural Blues", as Moby's mom, Roxy Club dancer on Saturday Night Live, and was part of Fred Willard's "MoHos Sketch Comedy Group".
Gibson has appeared in many "Funny or Die" videos, such as "Beauty and the Beast" Emma Watson and Dan Stevens video, "Parent News 2: What is the Internet" with Fred Willard, "Getaway Grandmother's Club", "Ransom", "Instagram Intervention with Troilan Bellisario", "Patton Oswalt Confronts His Haters", and "Free Mammograms with Eric Andre, "The Liarist" with Haley Joel Osment and "Christmas Caroling" with Brittany Snow.
Gibson also appeared with Derek Waters as Bernie Arthur's Mother in "Comedy Central's Non-Denominational Christmas Special".
Recent Music videos include T. J. Stafford's "Chary", "Licenciado Cantinas the Movie" with Enrique Bunbury, "Falling in Reverse" with Ronnie Radke and "I Am Robert Raimon Roy". All the above except the Comedy Central (credit not up yet) and "Falling in Reverse" (on YouTube) can be verified on www.IMDB.COM
In the 1990s, Gibson founded an organization to help the homeless, Americans Sheltering America's Poor (ASAP). She converted an office into an apartment and distributed food from her car to the homeless on L.A.'s skid row. In the late 1990s, Gibson started the "Dancing Is Our Drug of Choice" program, which continues today, conducting dance contests for foster children through the "Day of the Child."
In 1998, Peter Jennings and Todd Brewster featured Gibson in their The Century Book and The Century Book for Young People, which is used in high schools across America. In the years since, Bunny has helped many students across America with term papers comparing their life with the way things were for her.