Bunker Hill Bunny is a 1949 Warner Brothers Merrie Melodies theatrical cartoon short, released in 1950 and starring Bugs Bunny and Yosemite Sam as a Hessian Mercenary in the American Revolution. It was directed by Friz Freleng (I. Freleng) and written by Tedd Pierce. Hawley Pratt and Paul Julian did the layout and backgrounds, while Arthur Davis, Ken Champin, Virgil Ross and Gerry Chiniquy headed the team of animators. Mel Blanc provided voice characterizations, and Carl Stalling created the musical score.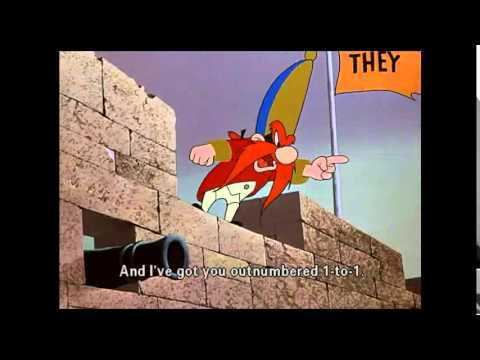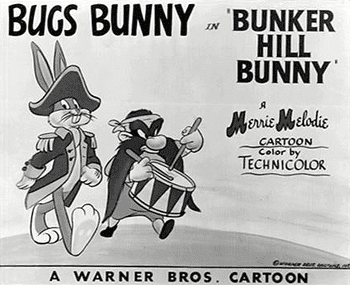 Bugs, dressed as an American Minuteman defending a wooden fort against the red-coated Sam von Schamm (or Schmamm), the Hessian, defending a large stone fortress. Sam's fortress is heavily armored, bristling with artillery; by contrast, Bugs' defenses are rather pathetic, with only one cannon.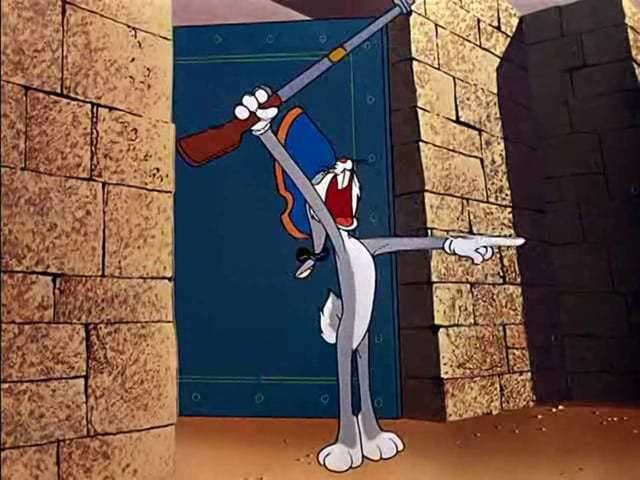 Regardless, Sam is the only one manning his fort, which makes capturing Bugs' difficult considering the rabbit is able to retaliate by capturing his simultaneously. Sam attempts to continue his bombardment, but Bugs is able to put up a defence by simply catching his enemy's cannonballs with his own cannon fire them back. When Bugs tires of that contest, he is able to fire a large cork to plug Sam's main mortar and maneuver Sam to find himself shot in the face when he tries to remove it.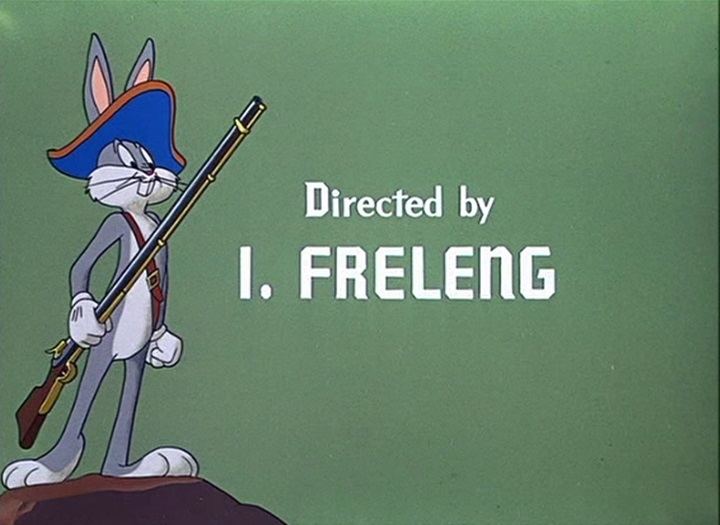 Frustrated, Sam burrows his way under his base and into Bugs' base using a pickaxe. Upon surfacing, Sam lights a match, only to find that he has emerged in a room full of TNT. The room explodes, with Sam stumbling out, dazed.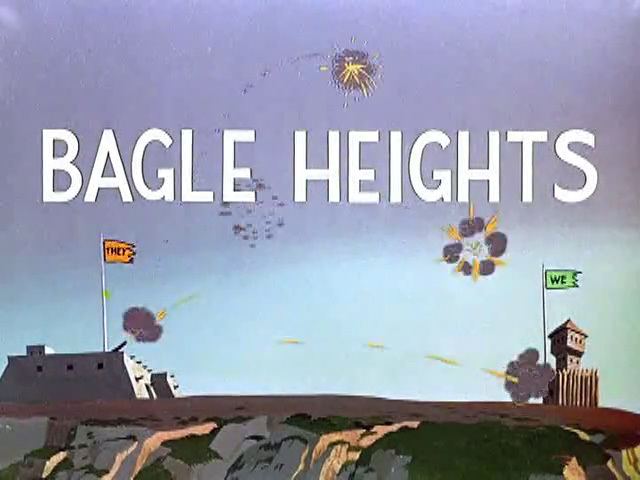 A last gambit, Sam attempts to use a keg of gunpowder to blow up Bug's base; unbeknownst to Sam, gunpowder falls into Sam's back pocket due to a hole in the keg, creating a trail of explosives. After Sam lights the fuse, Bugs, sitting on the powder keg and munching a carrot, calmly extinguishes it and nonchalantly lights the trail of gunpowder left by Sam. Fleeing from the inevitable trail, Sam runs away from the base and up an apple tree, only to have the tree explode on him.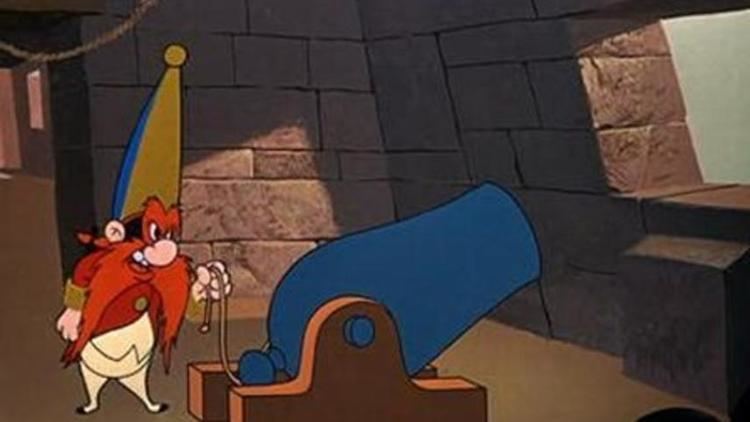 At this setback, a thoroughly defeated Sam admits that he is a "Hessian without no aggression," and decides to defect to the rebels. To this, Bugs and Sam march in a fife-and-drum march reminiscent of the Archibald Willard painting The Spirit of '76 playing the song The Girl I Left Behind Me.
Mel Blanc as Bugs Bunny and Yosemite Sam