Bulleh Shah, sometimes Bulla(h) Shah (1680–1757) (Punjabi: بلھے شاہ ਬੁੱਲ੍ਹੇ ਸ਼ਾਹ ) was a Punjabi Sufi poet, humanist and philosopher. His full name was Syed Abdullah Shah Qadri. His first spiritual teacher was Hazrat Shah Inayat Qadri, a sufi murshid of Lahore. Bulleh Shah gathered spiritual treasures under the guidance of his murshid and was known for the karamat(miracle like powers) he had.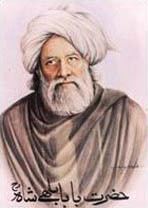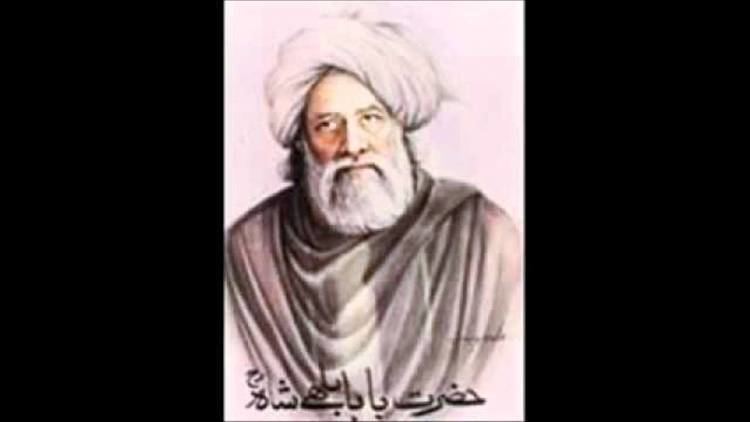 Bulleh Shah lived after the Pashto Sufi poet Rahman Baba (1653-1711) and lived in the same period as Sindhi Sufi poet Shah Abdul Latif Bhittai (1689–1752). His lifespan also overlapped with the Punjabi poet Waris Shah (1722–1798), of Heer Ranjha fame, and the Sindhi Sufi poet Abdul Wahab (1739–1829), better known by his pen name Sachal Sarmast. Amongst Urdu poets, Bulleh Shah lived 400 miles away from Mir Taqi Mir (1723–1810) of Agra.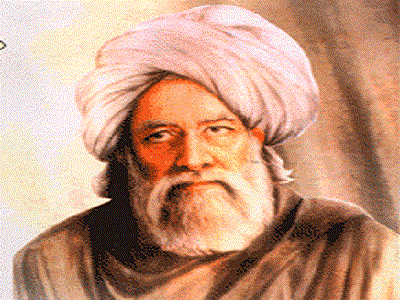 Bulleh Shah practised the Sufi tradition of Punjabi poetry established by poets like Shah Hussain (1538–1599), Sultan Bahu (1629–1691), and Shah Sharaf (1640–1724).
The verse form Bulleh Shah primarily employed is the Kafi, popular in Punjabi, Sindhi and Saraiki poetry.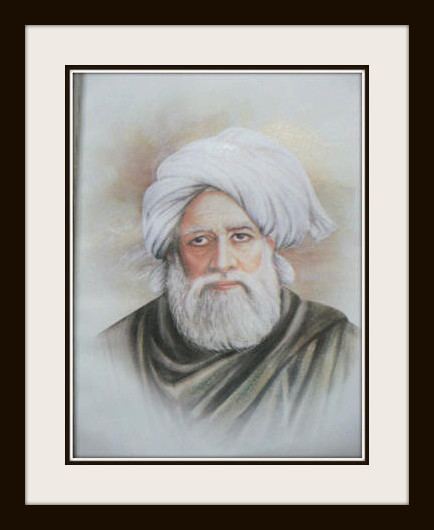 Bulleh Shah's writings represent him as a humanist, someone providing solutions to the sociological problems of the world around him as he lives through it, describing the turbulence his motherland of Punjab is passing through, while concurrently searching for God. His poetry highlights his mystical spiritual voyage through the four stages of Sufism: Shariat (Path), Tariqat (Observance), Haqiqat (Truth) and Marfat (Union). The simplicity with which Bulleh Shah has been able to address the complex fundamental issues of life and humanity is a large part of his appeal.
Many people have put his kafis to music, from humble street-singers to renowned Sufi singers like Nusrat Fateh Ali Khan, Pathanay Khan, Abida Parveen, the Waddali Brothers and Sain Zahoor, from the synthesised techno qawwali remixes of UK-based Asian artists to the Pakistani rock band Junoon.
In the 1990s Junoon, a rock band from Pakistan, rendered his poems Bullah Ki Jaana and Aleph (Ilmon Bas Kareen O Yaar). In 2004, Rabbi Shergill turned the abstruse metaphysical poem Bullah Ki Jaana into a rock/fusion song that gained popularity in India and Pakistan. The Wadali Bandhu, a Punjabi Sufi group from India, have also released a version of Bullah Ki Jaana in their album Aa Mil Yaar... Call of the Beloved. Another version was performed by Lakhwinder Wadali and entitled Bullah. Dama Dam Mast Qalandar, a qawwali composed in honour of Shahbaz Qalandar, has been one of Bulleh Shah's most popular poems and has been frequently rendered by many Indian, Pakistani and Bangladeshi singers including Noor Jehan, Ustad Nusrat Fateh Ali Khan, Abida Parveen, Sabri Brothers, Wadali brothers, Reshman, Runa Laila, and Arieb Azhar. Other qawwali song by Shah, include Sade Vehre Aya Kar and Mera Piya Ghar Aaya.
Bulleh Shah's verses like Tere Ishq Nachaya have also been adapted and used in Bollywood film songs including Chaiyya Chaiyya and Thayya Thayya in the 1998 film Dil Se.., and "Ranjha Ranjha" in the 2010 film Raavan. Released in 2004, Rabbi Shergill's debut album Rabbi featured Bulla Ki Jana; the song was a chart-topper in 2005, helping the album to eventually sell over 10,000 copies. The 2007 Pakistani movie Khuda Kay Liye includes Bulleh Shah's poetry in the song Bandeya Ho. The 2008 film A Wednesday, included a song titled Bulle Shah, O Yaar Mere. In 2009, the first episode of the second season of Pakistan's Coke Studio featured Aik Alif performed by Sain Zahoor and Noori, while a year later, the first episode of the third season featured Na Raindee Hai and Makke Gayaan Gal Mukdi Nahi performed by Arieb Azhar. In 2012, Bulleh Shah's poetry was featured in Coke Studio again, with Hadiqa Kiani performing "Kamlee". In 2013, Rabbi Shergill performed his version of Bulla Ki Jana at the Hum TV Awards in Karachi, Pakistan.
Bulleh Shah's verses have been an inspiration to painters as well, as in the two series of paintings (Jogia Dhoop and Shah Shabad) by an Indian painter Geeta Vadhera inspired by the poetry of Bulleh Shah and other Sufi poets and saints.
Bulleh Shah poetry
Articles on Bulleh Shah's life and poetry (apna.org)
Bulleh Shah: Poems (English translations) and Biography (poetry-chaikhana.com)