Switzerland




771 m




17,494 (Dec 31, 2008)




LRG University of Applied Sciences


23.87 km2


Gruyere




Syndic (list) Yves Menoud CVP/PDC (as of 2009)



Bulle is a municipality in the district of Gruyere in the canton of Fribourg in Switzerland. In January 2006 Bulle incorporated the formerly independent municipality of La Tour-de-Treme.
Bulle is first mentioned in the 9th century as Butulum. In 1200 it was mentioned as Bollo. The municipality was formerly known by its German name Boll, however, that name is no longer used.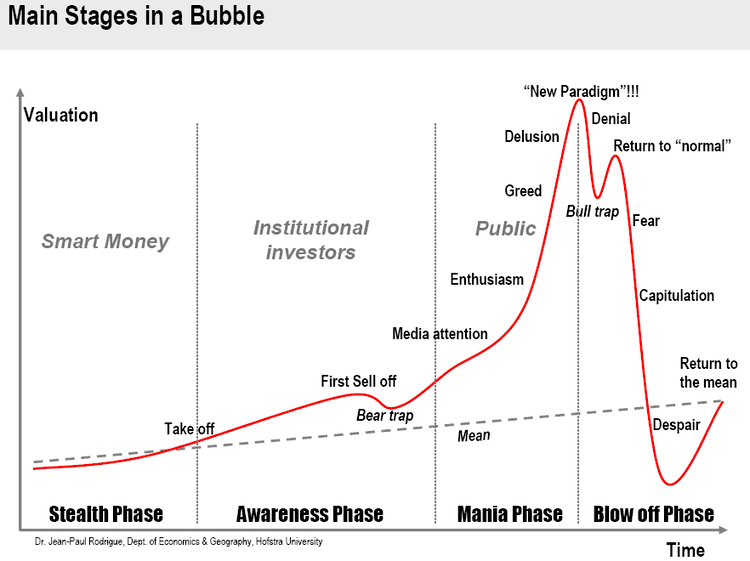 Very little is known about the early history of the Bulle area. In 1995, a large grave mound from the early Hallstatt period was partially excavated. The grave mound lies about 300 m (980 ft) from the hill on which the church was later built.
Bulle has an area, as of 2009, of 23.9 square kilometers (9.2 sq mi). Of this area, 11.03 km2 (4.26 sq mi) or 46.2% is used for agricultural purposes, while 7.47 km2 (2.88 sq mi) or 31.3% is forested. Of the rest of the land, 5.15 km2 (1.99 sq mi) or 21.6% is settled (buildings or roads), 0.16 km2 (0.062 sq mi) or 0.7% is either rivers or lakes and 0.05 km2 (12 acres) or 0.2% is unproductive land.
Of the built up area, industrial buildings made up 3.1% of the total area while housing and buildings made up 10.6% and transportation infrastructure made up 5.7%. Power and water infrastructure as well as other special developed areas made up 1.3% of the area Out of the forested land, 30.1% of the total land area is heavily forested and 1.2% is covered with orchards or small clusters of trees. Of the agricultural land, 11.9% is used for growing crops and 22.9% is pastures and 11.4% is used for alpine pastures. All the water in the municipality is flowing water.
The municipality is the capital of the Gruyere district. It is located on a hill at an elevation of 770 meters (2,530 ft) above the left side of the Treme river.
As of 2010, Bulle had an unemployment rate of 4.9%. As of 2008, there were 74 people employed in the primary economic sector and about 22 businesses involved in this sector. 3,932 people were employed in the secondary sector and there were 167 businesses in this sector. 6,381 people were employed in the tertiary sector, with 737 businesses in this sector. There were 5,480 residents of the municipality who were employed in some capacity, of which females made up 45.1% of the workforce.
Bulle Wikipedia
(,)https://fbexternal-a.akamaihd.net/safe_image.php%3Fd%3DAQC3i-zpn47Jpvll%26w%3D720%26h%3D480%26url%3Dhttp%253A%252F%252Fupload.wikimedia.org%252Fwikipedia%252Fcommons%252Fthumb%252Fc%252Fc9%252FBulle-Centre.jpg%252F720px-Bulle-Centre.jpg(,)http://www.eckelberry.com/blog/phases-bulle-speculative.png(,)http://i.ytimg.com/vi/yueH7pX3CEM/maxresdefault.jpg(,)http://i.ytimg.com/vi/AGPGwyebdUM/hqdefault.jpg(,)http://upload.wikimedia.org/wikipedia/commons/6/66/Bulle_pape_Urbain_V.jpg(,)http://themodern.org/sites/default/files/kiefer2_1.jpg
(,)http://image.rakuten.co.jp/okotico/cabinet/legwear/imgrc0061476756.jpg(,)http://image.rakuten.co.jp/okotico/cabinet/legwear/imgrc0061476757.jpg(,)https://s-media-cache-ak0.pinimg.com/736x/a5/f3/c6/a5f3c64459eac5e3c791d77d072b36e7.jpg(,)https://c2.staticflickr.com/6/5256/5407787644_e5c4980c31_b.jpg(,)https://c1.staticflickr.com/5/4125/5203804981_9dc6409fd5_b.jpg(,)http://farm6.static.flickr.com/5070/5629396100_d3c1a9a004_m.jpg(,)https://c2.staticflickr.com/6/5045/5204425562_8d372601a9_b.jpg(,)http://scontent-b.cdninstagram.com/hphotos-xfa1/t51.2885-15/10727657_566655763435270_2073200913_n.jpg(,)http://www.designisti.com/wordpress/wp-content/uploads/2014/06/3-design-at-large-design-miami-basel-maison-bulle-6-coques-designisti.jpg(,)http://media-cache-ec0.pinimg.com/736x/a0/5c/48/a05c486728a3616d5decf4d18a7f17e5.jpg(,)https://s-media-cache-ak0.pinimg.com/736x/93/04/a7/9304a7f4a1c51664fcb658de13a2c473.jpg(,)http://farm1.static.flickr.com/206/496669988_8c81209f3f.jpg(,)http://cache2.asset-cache.net/gc/480837623-australia-victoria-shire-of-mansfield-mt-gettyimages.jpg%3Fv%3D1%26c%3DIWSAsset%26k%3D2%26d%3DCw%252F4ZIgq5jmxfeV2yZ7tkIr%252BksTGHb6jmta2R8hVZIVRAdgxbWIbjylvn4ME3el1(,)http://www.myscience.ch/modules/swissgeo/show_image.php%3Fc%3Dbulle(,)https://c1.staticflickr.com/3/2471/3919526422_a725dc09af.jpg
(,)http://www.mytable.com/r9b5aa773-33e2-4a1c-9f9a-8e96e07db4c8/en/document/Restaurant-Bulle-c8(,)http://images.gadmin.ch/n43468/fribourg/detail800/fleur_de_lys_bulle.jpg(,)http://media-cdn.tripadvisor.com/media/photo-s/02/2a/a1/af/la-brasserie-typique.jpg(,)http://images.gadmin.st.s3.amazonaws.com/n43468/fribourg/detail800/dscn4324.jpg(,)http://images.gadmin.st.s3.amazonaws.com/n43468/fribourg/detail800/hong_kong_fast_food.jpg(,)https://lh3.googleusercontent.com/-Ziesi1dLDAQ/Tqr3_P70nnI/AAAAAAAAAXo/08xolAn61lg/w800-h533/le_fribourgeois_2.jpg(,)http://images.gadmin.st.s3.amazonaws.com/n43468/fribourg/detail800/cabriolle_2_181.jpg(,)http://images.gadmin.st.s3.amazonaws.com/n43468/fribourg/detail800/boite_a_crepe.jpg(,)http://images.gadmin.st.s3.amazonaws.com/n43469/fribourg/detail800/charmey_lesmarindes_rvb72dpi-1.jpg(,)http://images.gadmin.st.s3.amazonaws.com/n43468/fribourg/detail800/p1030604.jpg(,)http://images.gadmin.st.s3.amazonaws.com/n43468/fribourg/detail/fdf_002.jpg(,)http://images.gadmin.st.s3.amazonaws.com/n43468/fribourg/detail/gruyerien_bulle.jpg