Switzerland




16,774 (Dec 31, 2008)


16.09 km2


Bulach




Stadtprasident Walter Bosshard



Bulach is a municipality in Switzerland in the canton of Zurich, located in the district of the same name, and belongs to the Glatt Valley (German: Glattal).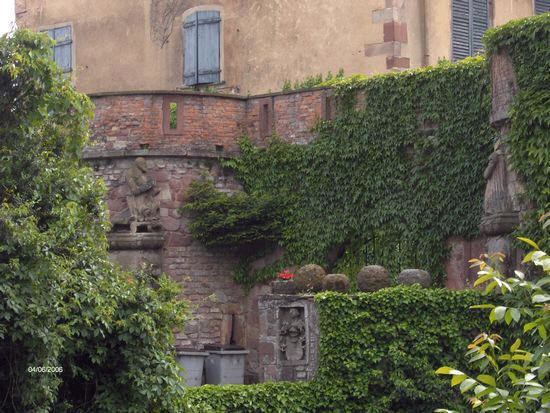 Bulach is first mentioned in 811 as Pulacha. From early times it fell within the province of the Alamanni: Joachim Werners description of the early cemetery excavated there was published in 1953.
Bulach has an area of 16.1 km2 (6.2 sq mi). Of this area, 33.2% is used for agricultural purposes, while 39.5% is forested. Of the rest of the land, 26.9% is settled (buildings or roads) and the remainder (0.4%) is non-productive (rivers, glaciers or mountains).
The municipality is located around the lower Glatt Valley. The town of Bulach and the village of Niederflachs are in the valley. Around the town are the hamlets of Heimgarten am Rinsberg, Eschenmosen (since 1919, earlier part of Winkel) and Nussbaumen am Dettenberg. The municipality of Bachenbulach was part of Bulach until 1849 when it became an independent municipality. Bulach is located on the old road from Zurich through Kloten to Eglisau.
The Reformed Church and the popular Sigristenkeller gallery stand on a small hill, and are surrounded by pretty old buildings, including the Pfarrhaus and the old Tithe Barn. The church is named after Saint Laurentius, to whom the towns coat of arms is dedicated. Saint Laurentius was deacon to Pope Sixtus II, and became a martyr when he was condemned to death by fire in 258 AD. The church forms a well-matched unit with the Town Hall, and has a tower rising above it to a height of 74 meters. Also on the first Saturday of every month at 6pm, trumpeters play for half an hour from the top of the tower.
Duke Leopold III of Austria (Habsburg) granted Bulach a town charter in 1384, including its own jurisdiction and the right to hold its own market.
One of its most important institutions and its biggest employer (over 700 employees) is the regional hospital Spital Bulach with 200 acute beds. Other important employers include the traditional glass producer Vetropack, civil engineering firm Mageba, and the Zurcher Unterlander newspaper.
Bulach Wikipedia
(,)http://www.zornfamilyhistory.com/osthausen3.jpg(,)https://images4.schweizmobil.ch/image/Buelach_1082_T.jpg(,)http://upload.wikimedia.org/wikipedia/commons/7/75/Karte_Gemeinden_des_Bezirks_B%25C3%25BClach.png(,)http://www.zornfamilyhistory.com/osthausen.jpg
(,)http://images.travelpod.com/tripwow/photos/ta-00c7-7858-bd5a/this-is-a-other-picture-of-the-beach-landscape-philippines-philippines%2B1152_12942704270-tpfil02aw-29341.jpg(,)http://i169.photobucket.com/albums/u237/mayan73565/tropical/beach-landscape-wallpaper.jpg(,)http://wallpaperput.com/wp-content/uploads/2015/01/comfortable-beach-landscape-HD-wallpaper.jpg
(,)http://www.mytable.com/r127651f1-2c6b-4c87-b3dd-f0d72a553e40/en/document/Restaurant-Bulach-40(,)http://s3-media2.fl.yelpassets.com/bphoto/cTOvPbeOkID8Bu8GN_dzuQ/l.jpg(,)http://media-cdn.tripadvisor.com/media/photo-s/03/fc/10/d3/indisch-in-bulach.jpg(,)http://image.architonic.com/imgArc/project-1/4/5205689/bruag-restaurant-meiers-come-inn-3.jpg(,)http://media-cdn.tripadvisor.com/media/photo-s/02/d8/6f/a9/linde.jpg(,)http://www.gewerbe-buelach.ch/dynpg/upload/imgfile375.jpg(,)http://www.ziviltrauung.ch/images/buelach2a.jpg(,)http://image.architonic.com/imgArc/project-1/4/5205689/bruag-restaurant-meiers-come-inn-1.jpg(,)http://www.zum-goldenen-kopf.ch/upload/textbildseite/aussenaufnahme.jpg(,)http://www.stylepark.com/db-images/cms/bruag/img/l2_p346367_488_336-1.jpg(,)http://images.gadmin.ch/n3225/images/ch7appbig/goldener_kopf_1.jpg