Covid-19
8.8

/

10

1

Votes

Alchetron

Rate This





1996 1996




Sega




Single-player video game







1996




Platform game




Sega Genesis, Game Gear






Warner Bros. Interactive Entertainment




Acclaim Cheltenham, Atod, Black Rock Studio




Acclaim Cheltenham games, Platform games
Bugs Bunny in Double Trouble is a video game developed by Atod AB for the Genesis and Game Gear, released in 1996. The game stars Bugs Bunny and features pre-rendered 3D graphics (similar to Donkey Kong Country for the Super NES).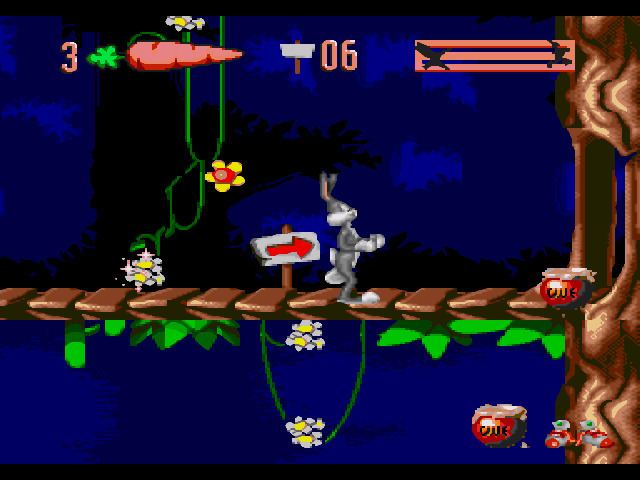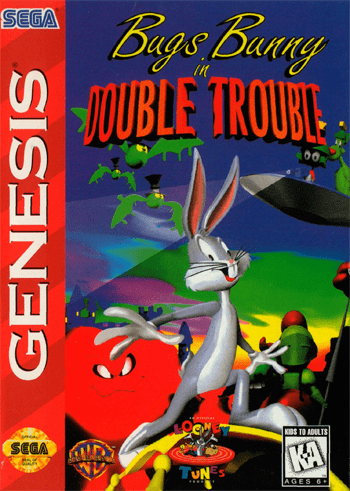 Similarly to 1994's Mickey Mania: The Timeless Adventures of Mickey Mouse, the levels are mainly based on individual Bugs Bunny cartoons from Warner Bros.' Looney Tunes and Merrie Melodies series, stringing them together by having Bugs trapped in a "Televisor" created by Yosemite Sam as a mad scientist. Seven of the levels are based on the Bugs Bunny cartoons Duck! Rabbit, Duck!, Bully for Bugs, Knighty Knight Bugs, Hare-Abian Nights, Spaced Out Bunny, Mad as a Mars Hare, and Hare-Way to the Stars, while the other level, entitled Haunted Hare, is based on elements of Bewitched Bunny and Hair-Raising Hare.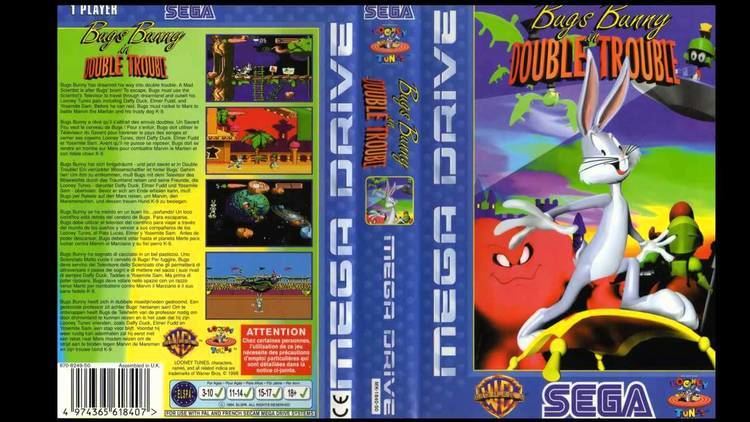 Each level features objectives, designs, and opposing characters based on the source cartoon(s), though some levels include plot elements, weapons, and obstacles that weren't present in the original cartoons. For example, the Hare-Abian Nights level features a duel with Yosemite Sam over a genie's lamp, and Spaced Out Bunny is essentially a race against Marvin the Martian to Mars. As well, the Duck! Rabbit, Duck! level does not have the snow present in the original cartoon.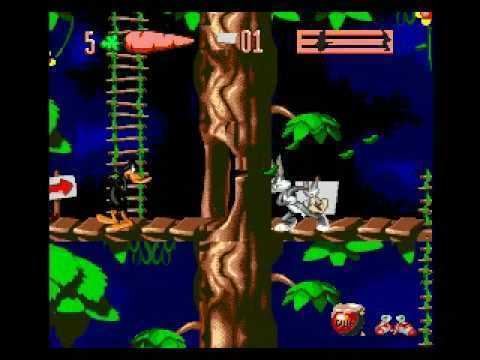 The Genesis version received mediocre reviews. Critics widely praised the bright, colorful graphics and usage of old Warner Bros. cartoons and characters, though some criticized that the controls make navigating certain areas frustrating. However, reviews generally concluded that while the game is competent in most respects, it lacks any major innovation to draw the interest of anyone but hardcore Warner Bros. fans.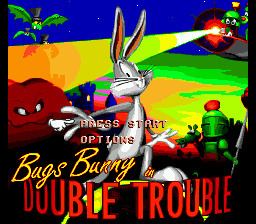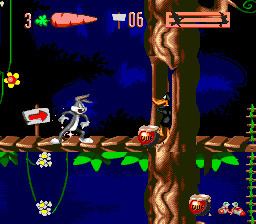 Bugs Bunny in Double Trouble Wikipedia