Covid-19
February 1994




Action game




SunSoft, Inc., Viacom




SunSoft, Inc.




Single-player video game






NA: February 1994 EU: September 29, 1994 JP: June 24, 1994




Super Nintendo Entertainment System




SunSoft - Inc games, Platform games
Bugs Bunny Rabbit Rampage is a Super NES action video game where the player controls Bugs Bunny as he fights traditional Looney Tunes villains in order to confront the main villain of the story, animator Daffy Duck. The game's title is derived from the 1955 animated short Rabbit Rampage, which follows a similar plot of Bugs at the mercy of an antagonistic animator, revealed to be Elmer Fudd.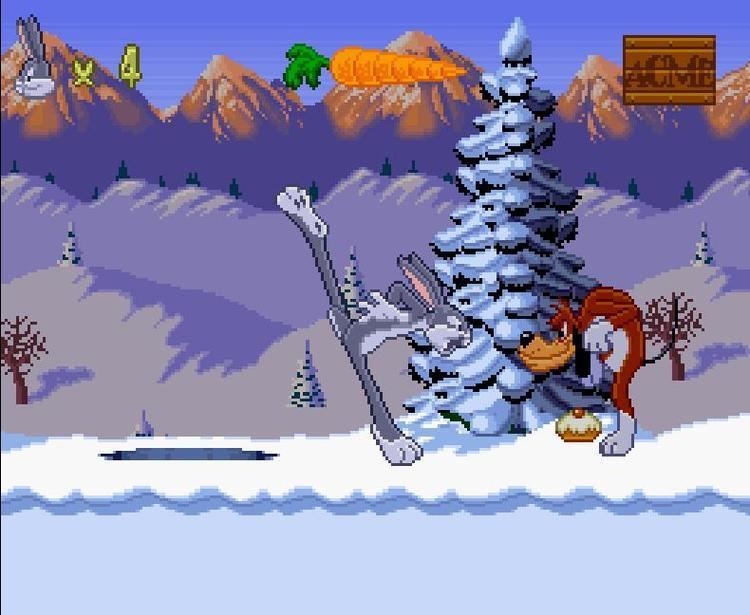 In Japan the game was released as Bakkusu Banī Hachamecha Daibōken (バックス・バニーはちゃめちゃ大冒険?, Bugs Bunny's Insane Great Adventure).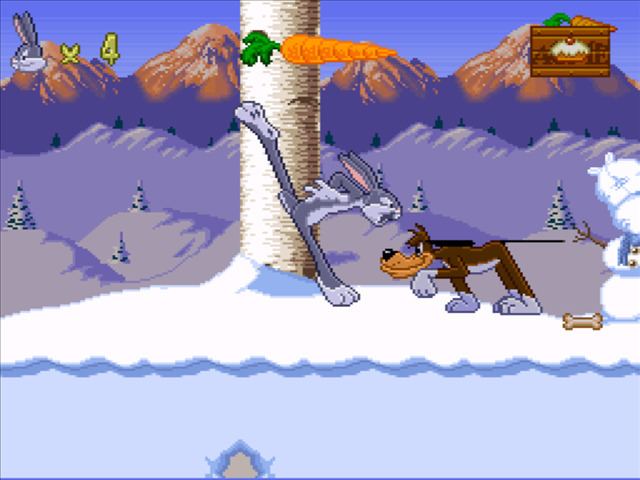 Most levels in the game are based around various Looney Tunes shorts. The game features characters such as Elmer Fudd and Yosemite Sam.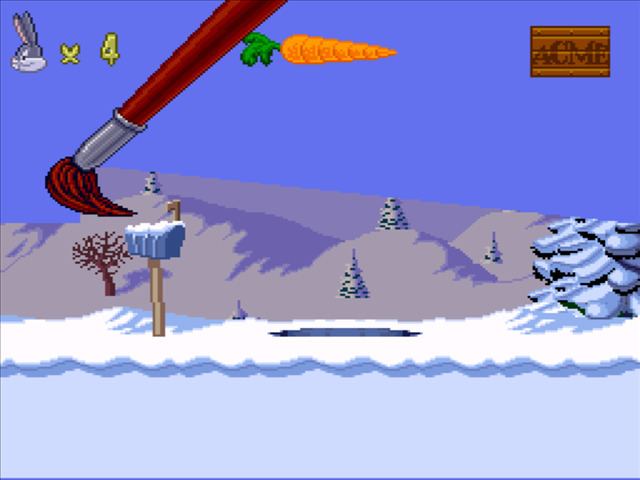 Bugs Bunny Rabbit Rampage garnered a highly favorable 4.3-out-of-five review from Nintendo Power, giving much praise to the graphics, animation, variety of level types and audio and writing that "Sunsoft uses the Looney Tune license for the maximum effect and fun."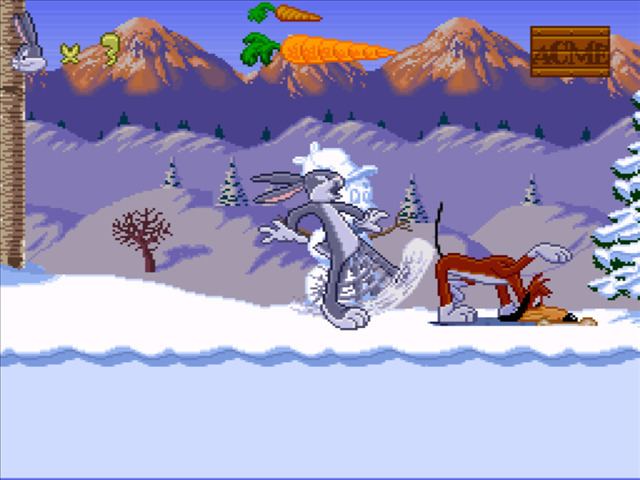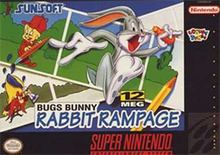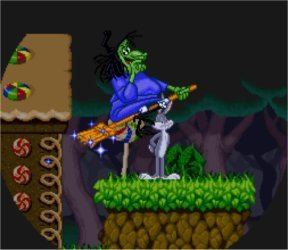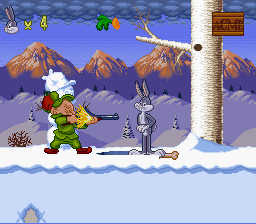 Bugs Bunny Rabbit Rampage Wikipedia