6.2

/

10

Alchetron

6.4

Rate This





Opening theme

"Bubble Guppies!"




Country of origin

United StatesCanada




Networks

Nickelodeon, Nick Jr.




Genre

Kids' animation




Composer(s)

Michael Rubin


First episode date

24 January 2011






Created by

Jonny Belt and Robert Scull




Voices of

Brianna GentilellaJacob BertrandMarleik Mar Mar WalkerGrace KaufmanTori FeinsteinJet JurgensmeyrTino InsanaFrank WelkerKayla Erickson




Characters

Mr. Grouper, Bubble Puppy, Nonny, Deema, Oona, Crabs, Lobsters, Goby, Little Fish, Snails, Molly, Gil




Cast

Brianna Gentilella, Tino Insana, Grace Kaufman, Chris Phillips, Skai Jackson
Bubble Guppies is an American–Canadian preschool children's television series produced for Nickelodeon and created by Jonny Belt and Robert Scull. The series is produced by using Autodesk Maya 3D software and revolves around the underwater adventures of a group of merperson preschoolers. The program premiered on Monday, January 24, 2011 as part Nickelodeon's block, The Play Date.
Contents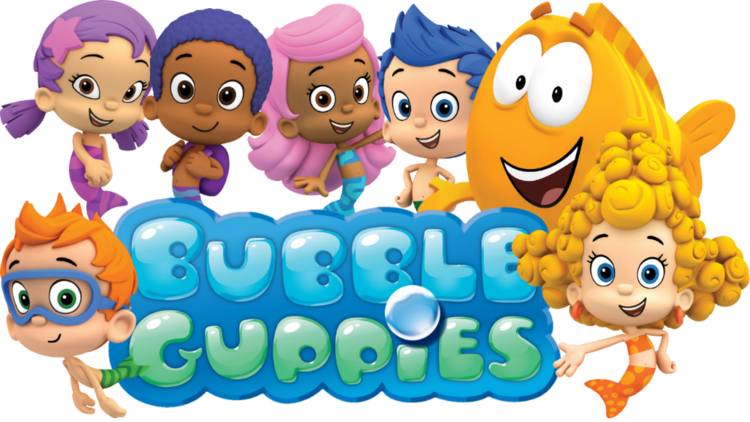 Season 3 of Bubble Guppies premiered on August 12, 2013, with an episode entitled, Bubble Guppies: Get Ready for School.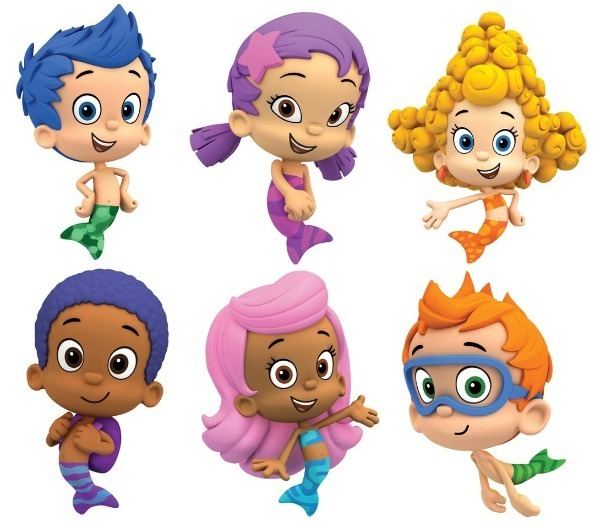 Season 4 of Bubble Guppies premiered on May 21, 2015 and ended on October 21, 2016. On November 15, 2016 it was announced the series would not be renewed for a fifth season.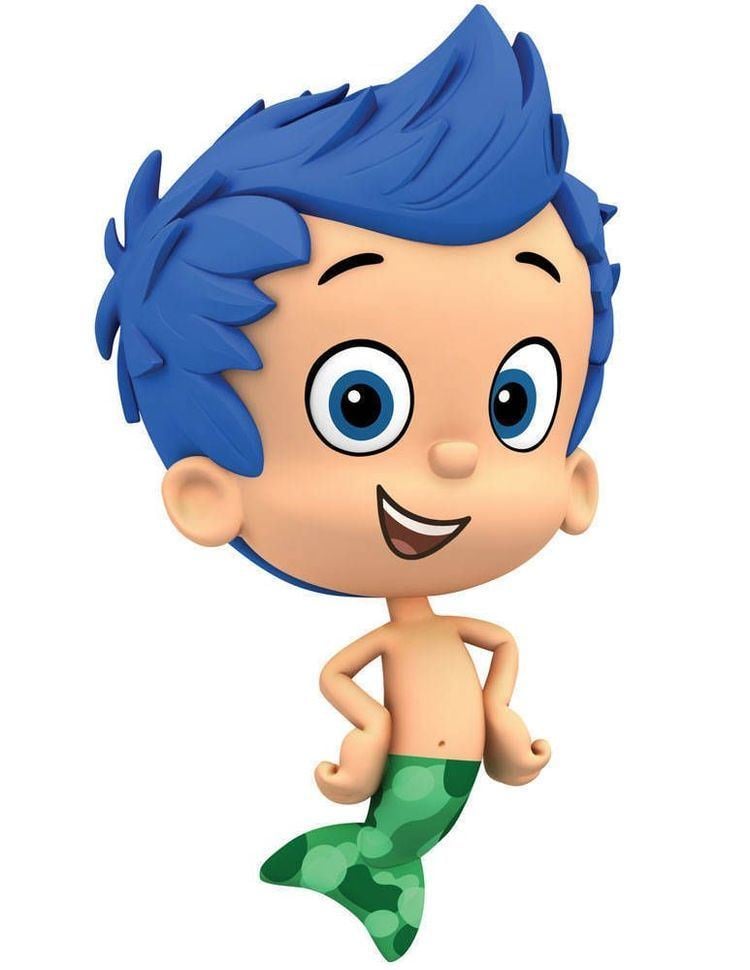 Bubble guppies cartoon game spongebob squarepants full episodes kids games in english
Format
The Guppies live in the fictional underwater city of Bubbletucky.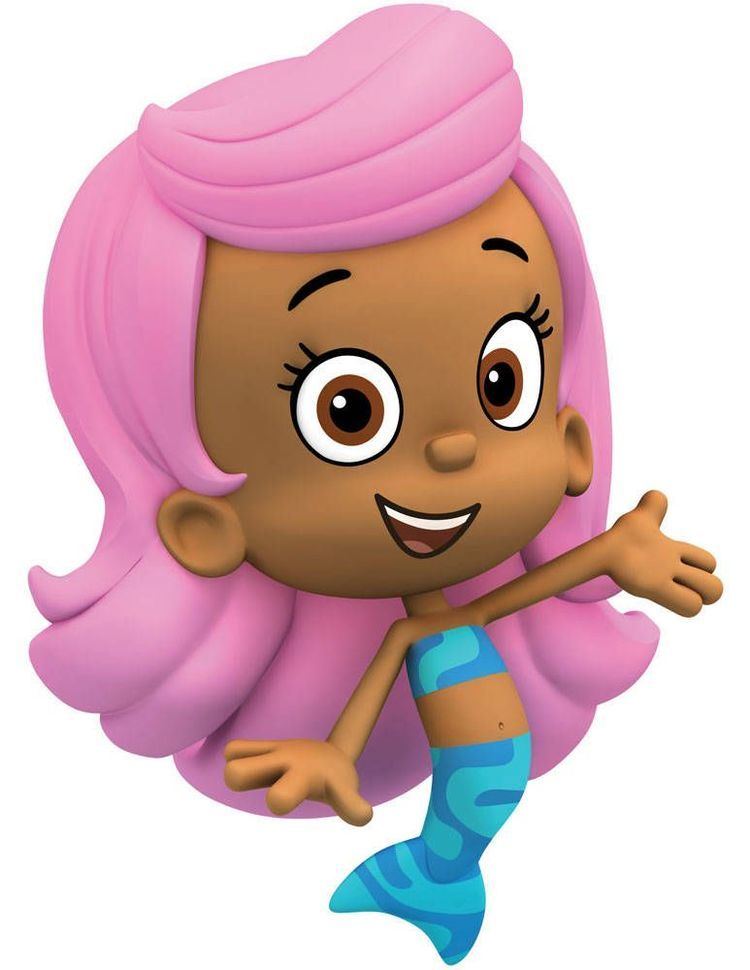 All episodes follow a similar format. The episode starts with an introduction by Molly, saying 'Hi: it's me: Molly: and it's time for-' only to be stopped by Gil performing an act related to the episode's subject. One of the two then states 'It's time for Bubble Guppies!', and the theme song plays. After the theme song, the Little Fish say the episode's name.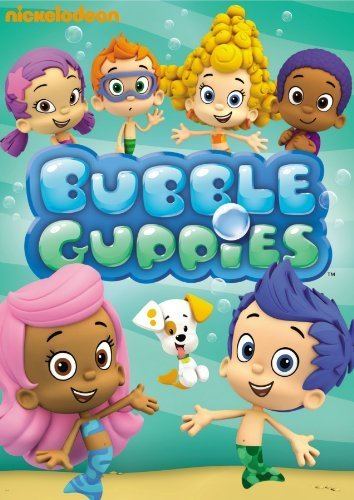 An event may occur when one or more characters is proceeding to school. For example: Avi breaks his tail in "Call a Clambulance!" when Oona was going to school. Afterwards, the school day begins with all the Bubble Guppies saying "Good morning, Mr. Grouper!" Later, a Guppie tells Mr. Grouper about the earlier experience. He suggests, "Let's think about it," and the characters discuss the topic. A song follows, focusing on the episode's main topic.
One of the Guppies may go to a shop that mostly focuses on the topic (example: a doctor's office in "Call a Clambulance!"). The owner of the shop (usually played by Deema) will ask questions about what he or she needs. Jokes and silly responses will eventually lead to the correct necessity. Mr. Grouper usually ends this segment by asking, "Excuse me, what time is it?" in a call-and-response pattern, with the Guppies responding, "It's time for lunch!" three times.
At lunch, three of the characters make a food joke about the subject of the episode (example: Molly gets pizza and a banana, Oona gets a sandwich and a cookie, and Deema gets a sandwich and an ice cream "sun"-dae in The Moon Rocks!). (Note: In almost every episode after the lunch segment, the little fish say the transition quote "That's silly!" or "That's ridiculous!" after saying the lunch joke.) After lunch, another Gil and Molly sketch is shown.
After the sketch, some classroom activity is shown further reinforcing that episode's theme, or Mr. Grouper talks more about the topic. This is often ended when Mr. Grouper says, "Line up everybody. It's time to go outside," followed by the "outside song". Outside the classroom, the Guppies act out a story about the topic, interfused with Adobe Flash-animated graphics. Once back inside, a second song is typically performed. Afterward, Gil and Molly do another sketch.
The Guppies may then go on a field trip that focuses on the topic. This may focus on a problem shown earlier and involves the key characters. The show concludes with a sketch by Gil and Molly and a reprise of the theme song, before cutting to the credits which includes a song played earlier in that episode.
Heavy metal speaker Ozzy Osbourne guest starred as Sid Fishy in the 2015 episode Super Guppies.
Main characters
Molly (voiced by Brianna Gentilella) is a guppy girl with a caring personality. She is a co-host of the show with Gil and is a natural leader of the group. She has long pink hair, brown skin, brown eyes, a swirly bikini top, and a blue swirly tail. Molly appears alongside Gil in the transitional segments, where she aids Gil in hopes that problems won't arise.
Gil (voiced by Zachary Gordon, Jacob Bertrand, sung by Teddy Walsh, and Jay Gragnani) is a guppy boy with a silly personality. He has blue hair, blue eyes, and a green camouflage tail. Gil gets scared easily, and appears alongside Molly in the transitional segments. In those segments, Gil often attempts to do something but with unexpected results.
Goby (voiced by Jelani Imani, Marleik Mar Mar Walker, 2013–2015, sung by Johntae Limpscomb, The Puppy and the Ring!; and Isaac Ryan Brown, sung by Christopher Borger, Season 1) is a guppy boy with an imaginative personality. He has indigo hair, brown eyes, and a purple/blue wavy tail.
Deema (voiced by Angelina Wahler, sung by Selena Gonzalez, Season 1; and Grace Kaufman) is a guppy girl with a zany personality. She has orange/yellow curly hair, blue eyes, orange earrings, and an orange/yellow spotted bikini top and tail. Deema has a wild imagination and often plays the role of shopkeeper in the "store" segments.
Oona (voiced by Reyna Shaskan, and Tori Feinstein) is a guppy girl with a sweet personality. She has purple hair in two pigtails with a pink star shaped clip, brown eyes, and a purple/pink striped tail. Oona is the only female Bubble Guppy whose tail is attached to her top.
Nonny (voiced by Eamon Pirruccello, Jet Jurgensmeyer, and sung by Eason Rytter, The Puppy and the Ring!) is an intelligent guppy boy. He has orange hair, green eyes, a blue scuba mask (his glasses), and a green striped tail. He is the most polite and mature member of the group. He is smart and helps Deema pronounce words and helps his friends answer their questions.
Mr. Grouper (voiced by Tino Insana), (Fred Tatasciore) 2013-2015, and sung by (Chris Phillips) is the Guppies' teacher. He is an orange and yellow fish, and can change colors. Mr. Grouper respects the kids' imaginations, ideas, and suggestions.
Little Fish (voiced by Skai Jackson, Mia Vavasseur, 2013-2015, and Kalya Erickson) are a trio of fish that look alike and frequently answer questions that are put to the home audience by the main characters.
Bubble Puppy (voiced by Frank Welker) is Gil's adopted pet puppy. He has orange and white fur and a green collar with a yellow fish license.
Recurring characters
Clam (voiced by Chris Phillips) is a mollusk living in the classroom.
Mr. Grumpfish (voiced by Glenn Leopold) is a large fish who is almost always frowning.
Minor characters
Big Blue Fish (voiced by Chris Phillips) is a blue fish.
Bubble Kitty is a purple cat.
Bubble Kitty's Owner (voiced by Kari Wahlgren) is the African lobster.
Buddy is a bottle nose dolphin.
Scuba Lobster (voiced by Chris Phillips) is a diver.
Mia is Molly's baby sister.
Stylee (voiced by Keke Palmer) is a world-famous pop star.
Crabs, Snails, Lobsters, and Starfish (voiced by Chris Phillips), (Candi Milo) and (Kari Wahlgren), are background characters appearing in many series.
References
Bubble Guppies Wikipedia
(Text) CC BY-SA