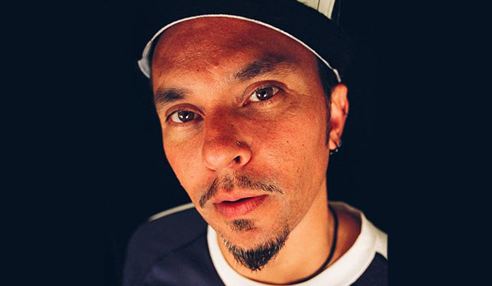 Born in the South Bay city of Cupertino, California to an Italian-American father and a Japanese American mother, Mantia became interested in such 'groove heavy' artists as James Brown, Led Zeppelin, and with Buckethead outside of Praxis – playing on such solo Buckethead albums as Giant Robot and Monsters and Robots.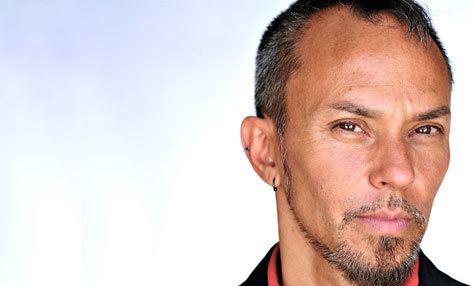 The late '90s saw Mantia appear on releases by Godflesh (Songs of Love and Hate, Love and Hate in Dub) and the instructional video Brain's Lessons: Shredding Repis On the Gnar Gnar Rad, which includes the Ostinato and the Up Down Technique. The video is shot to look like a home movie and includes many humorous moments including a sit down steak dinner with his parents right in the middle of Brain "shredding" on a toy drum set. As a parody of late 90's gangsta rap, the cover is done in a Pen & Pixel style similar to No Limit Records and Cash Money Records releases. Although silly at times, the video is extremely informative for drummers looking to learn the hard grooves he is known for.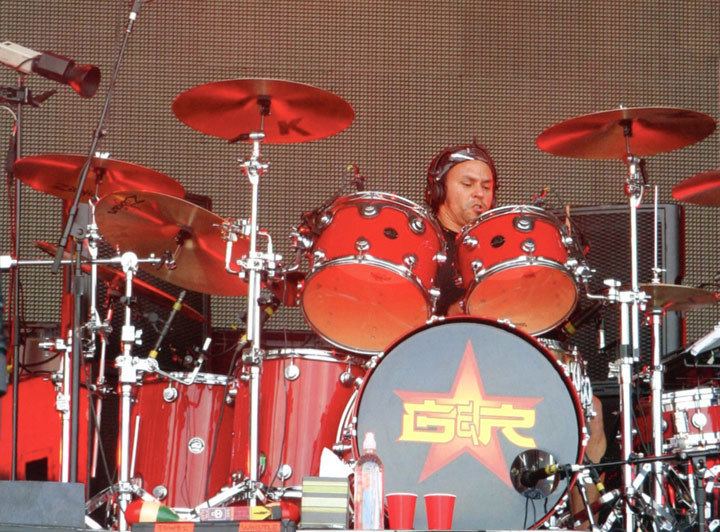 Mantia appears on several songs on BT's 2003 release Emotional Technology as well BT's score for the 2003 film Monster.
In the early summer of 2006, after four warm-up dates in New York City, Mantia toured Europe with Guns N' Roses. On June 21, 2006 it was announced he was taking a break from the GN'R tour. In Brain's absence replacement drummer Frank Ferrer has been performing in most of the band's shows. In the Fall of 2006, Ferrer was promoted to an official member of the band, which fueled speculation that Mantia had resigned or been fired from Guns N' Roses. However, Axl Rose mentioned him "working on things for the band" during his fan-forum interviews in December 2008. In the liner notes for GN'R's 2008 album, Chinese Democracy, replacement drummer Frank Ferrer thanks Mantia, saying "[Frank Ferrer would like to thank]... Brain, God bless you and your family." Additionally, Rose is rumored to have briefly considered a rotating drummer line-up for the 2009-10 leg of the Chinese Democracy World Tour that would have seen Mantia playing the band's Chinese Democracy material while Ferrer played the band's classic material. Ultimately, Brain only ended up making a guest appearance at Guns N' Roses' House of Blues West Hollywood show on March 12, 2012 playing congas on "You're Crazy" and "Rocket Queen".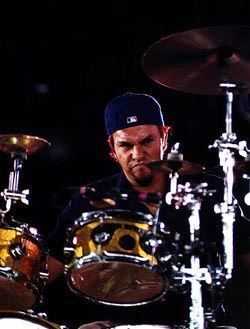 Since his hiatus from GN'R, Mantia has primarily been focused on music behind the scenes as a composer and producer. Though in 2013/14 Mantia did a stint of drumming with band The Crystal Method for their new record (on which he was featured). These performances included appearances on Jimmy Kimmel Live, and Last Call with Carson Daly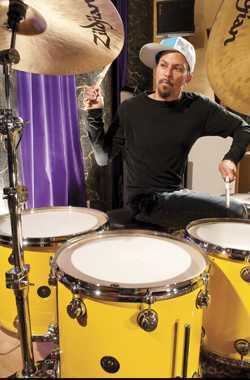 Mantia has partnered with musician Melissa Reese on several projects, a composing team dubbed "Brain and Melissa". In 2010, along with Buckethead, they released the multi-CD sets Kind Regards and Best Regards. Brain and Melissa composed part of the soundtrack to the video game Infamous 2, for which they were nominated for "Outstanding Achievement in Original Composition" by the Academy of Interactive Arts and Sciences awards. Other video games the duo worked on include, PlayStation Home, ModNation Racers, Twisted Metal, Fantasia: Music Evolved and Infamous: Second Son (received the nomination Original Dramatic Score, Franchise at the 2014 NAVGTR Awards, shared with Marc Canham and Nathan Johnson). They also scored the films Detention and Power/Rangers. They have worked with music video director Joseph Kahn on several television commercials, including NASCAR, SEAT, and Qoros. In addition, they scored a commercial for Johnnie Walker Blue which featured a computer-generated Bruce Lee. They also worked on several remixes of songs off of Chinese Democracy for a planned remix album.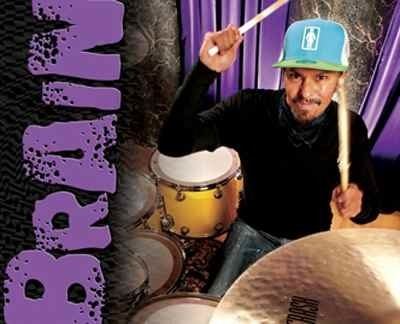 The two created a stock music album called "Eclectic Cinema" alongside former Guns N' Roses guitarist Paul Tobias, and Guns N' Roses and Buckethead collaborator Pete Scaturro. Mantia has also worked with Tobias on several other stock music tracks.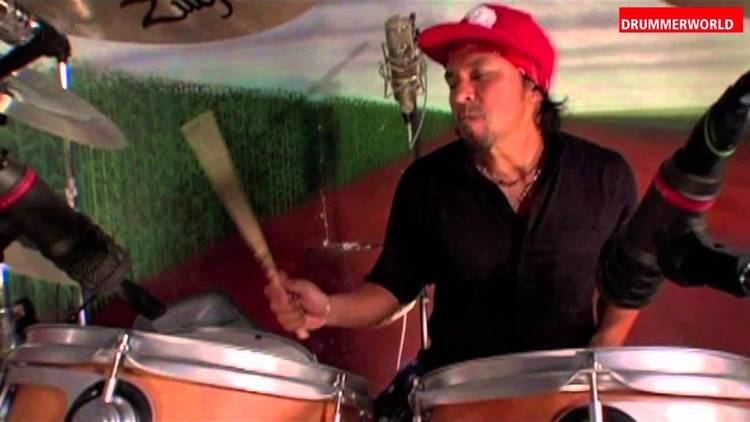 DW Collector's Series Maple drums in Tony Williams Yellow Lacquer with Custom Yellow Hardware

18x24 Bass Drum
8x12, 9x13 Toms
16x16, 16x18 Floor Toms w/ Legs
6x14 Edge Snare
9000 Single Bass Drum Pedal
9500 Hi-Hat
9300 Snare Stand
9700 Straight/Boom Cymbal Stand (x6)
9900 Double Tom Stand (x2)
9100 Throne
Zildjian
14" A Mastersound Hi-Hats
19" A Medium Thin Crash (2)
20" K CrashRide
20" A Deep Ride
20" A Medium Thin Crash
22" Oriental China "Trash"
Akai MPC 60 II, 3000 LE, 4000
Technics SL-1210MKZ Turntables with a M44Gs stylus
Vestax PMCO5PRO DJMixer
Brain's Lessons: Shredding Repis On the Gnar Gnar Rad – 2002 instructional video
Brain's Worst Drum Instructional DVD Ever – 2008 instructional video
Limbomaniacs
Stinky Grooves – 1990
Praxis
Transmutation – 1992
Sacrifist – 1994
Metatron – 1994
Live in Poland – 1997
Transmutation Live – 1997
Warszawa – 1999
Tennessee 2004 – 2007
Profanation – 2008
Bullmark
Interstate 76 soundtrack – 1996
Giant Robot
Giant Robot – 1996
Godflesh
Songs of Love and Hate – 1996
Pieces
I Need 5 Minutes Alone – 1997
Tom Waits
Bone Machine - 1992
Mule Variations - 1999
Real Gone - 2004
Orphans: Brawlers, Bawlers & Bastards - 2006
Primus
Brown Album – 1997
Rhinoplasty – 1998
Antipop – 1999
Buckethead
Colma – 1998
Monsters and Robots – 1999
The Cuckoo Clocks of Hell – 2004
Kevin's Noodle House – 2007
A Real Diamond in the Rough (tracks 2, 4, & 7) – 2009
Best Regards (with Melissa Reese) – 2010
Brain as Hamenoodle – 2010
Kind Regards (with Melissa Reese) – 2010
El Stew
No Hesitation – 1999
No Forcefield
Lee's Oriental Message|Lee's Oriental Massage 415-626-1837 – 2000
God Is an Excuse – 2001
Colonel Claypool's Bucket of Bernie Brains
The Big Eyeball in the Sky – 2004
Serj Tankian
Elect the Dead – 2007
Imperfect Harmonies (track 10) – 2010
Buckethead and Travis Dickerson
The Dragons of Eden – 2008
Guns N' Roses
Chinese Democracy – 2008
Science Faxtion
Living on Another Frequency – 2008
Travis Dickerson
Iconography – 2009