Bryan Cochrane (born October 9, 1957 in Winchester, Ontario) is a Canadian curler from Russell, Ontario. Cochrane is most notable for skipping team Ontario at the 2003 Nokia Brier.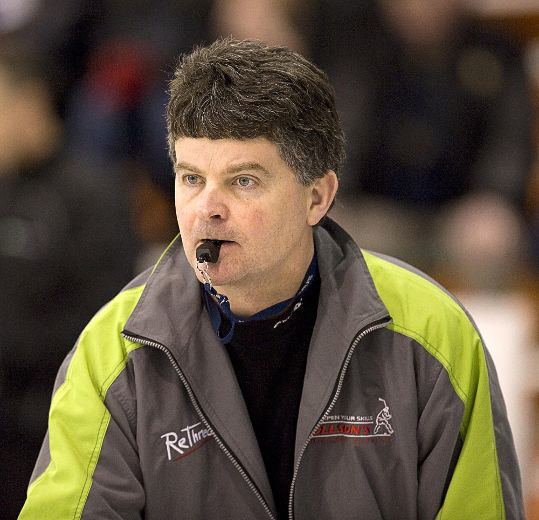 After repeatedly making it to provincial championships, and failing to win, finally Cochrane in 2003 became only the fourth Ottawa-based team to play in the Brier. Cochrane, playing out of the RCMP Curling Club at the time, and his team of Bill Gamble, Ian MacAulay and John Steski defeated Peter Corner in the provincial final.
At the 2003 Brier, Cochrane had to get special permission from the Canadian Curling Association to use a whistle whilst skipping. Whistles, and other communication devices are banned from national play. However, due to a throat disorder, which requires him to get surgery every six to eight months, he cannot effectively communicate with his team using his voice, and needs a whistle to communicate. [1]
At the Brier, the team finished with a disappointing 5-6 record, failing to make the playoffs.
Until failing to qualify for the 2008 provincials, Cochrane had played in ten straight tournaments. As of 2014, Cochrane has played in 16 provincial championships.
Cochrane won the Canadian Senior Curling Championships in 2016.
Cochrane was also principal of Russell High School, a high school in the Ottawa area, from 2004 until 2009.