'Bruce Parramore is an independent film-maker.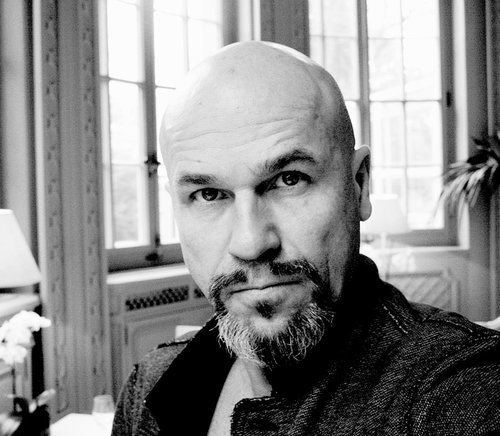 Parramore was born in Geneva. His mother is American and his father is Belgian.
Parramore has been living in Norway since 1981. As of 2006 he has set up "Par Amore" with his partner Basia Borkala.
He started his first company Parramore Pictures in 1987 and worked for the next ten years as a freelancer for the Norwegian film industry and the commercial advertising business, as a storyboard artist and visual conceptualizer.
Under his company, he drew the complete storyboards for 21 Scandinavian feature films.
Parramore became a part-time teacher at Westerdals Reklame Skole between 1992 and 1996. He was teaching visual communication and the Art of Film.
In 1994, he was hired as the chief visual artist and conceptualizer to work with Stage Director Bentein Baardson and Scenographer Kristian Alsaker, in creating the opening and closing ceremony of the Winter Olympic Games of Lillehammer in 1994. He was engaged for 14 months. The result was 1400 paintings and visual sketches. He then went on working with Beintein Baardson on Ibsen's Per Gynt TV theater, for NRK Norwegian TV. In 2002 they joined again and worked on the 100th anniversary presentation of Ibsen's Per Gynt, a show to be performed at the Pyramids of Cheops in Egypt. In 2001 worked as a 2nd Unit Director on the feature film, Aberdeen by Hans Petter Moland, starring Charlotte Rampling, Stellan Skarsgård and Lena Heady.
In the last ten years, Parramore has been working as a film director with advertising films, music videos, short films, TV series and features
As of 2013 he has directed around 300 commercials and won several international awards.
Parramore has written and directed three short films.
Zenith, his novella film, produced by Pravda in 2004, was entered in the International Film Festival in Berlin. It won the Grand Prix in Trevignano and has been participating in numerous other film festivals. https://vimeo.com/44857757
Parramore's feature film "Kochaj I Tancz" was released on 5 March 2009 and became a big box office. "Love & Dance" was the first "dancing" movie in Polish history. With his partner Basia Borkala, they went on to direct 8 episodes of The Dancers for the Polish TVP2, based on Alan Parker's Fame.
In 2011 and 2012, Parramore worked as 2nd unit director for Marius Holst feature King Of Devils Island and Kathrine Windfeld Hamilton: In the Interest of The nation, two major Scandinavian features films packed with action and drama. Parramore is currently (as of 2013) developing two feature films in Europe.
Par Amore was founded by Basia Borkala and Parramore in November 2004. After numerous commercial films together they decided to join forces and create a company of their own. Both enjoy taking daily small events and turning them into humorous or moving short stories. They spend their time working and developing projects, including short films, imaginary ad films, dance performance, art events and more.
Currently they are directing and producing three short films.
The goal of Par Amore, is to be as creative and innovative as possible, without being pretentious. They write, stage, and direct film works, such as features, shorts, dance performances, music videos, and experimental multi media works. They work with advertising films, bringing imaginative solutions and artistic quality to their work.
https://vimeo.com/bruceparramore
http://www.imdb.com/name/nm1266709/
http://www.filmpolski.pl/fp/index.php/1159361
http://www.frenchdirectors.com/director/par-amore
http://www.polishfilmla.org/wocms.php?siteID=13&ID=375
https://web.archive.org/web/20160304031856/http://www.nfi.no/english/norwegianfilms/search/Film?key=33056