Covid-19
Actor




My World: 1.1




Film director




Bruce Gray




1966–present







Robert Bruce Gray


September 7, 1936 (age 79) (

1936-09-07

)

San Juan, Puerto Rico




People's Telly Award for Outdoor / Environmental - Outdoor / Enviromental Video
Bruce Gray (born September 7, 1936) is a Puerto Rican-born Canadian actor.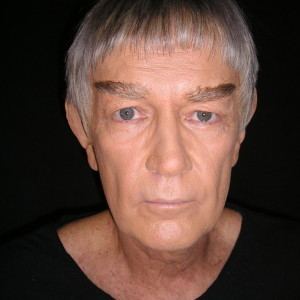 He is probably best known to Canadian audiences for his portrayal of investment banker Adam Cunningham on the Global series Traders, the father of the groom in My Big Fat Greek Wedding, and the recurring role of Judge J.E. Reilly on the soap opera Passions and the ghost of Joe's father on the hit television show Medium.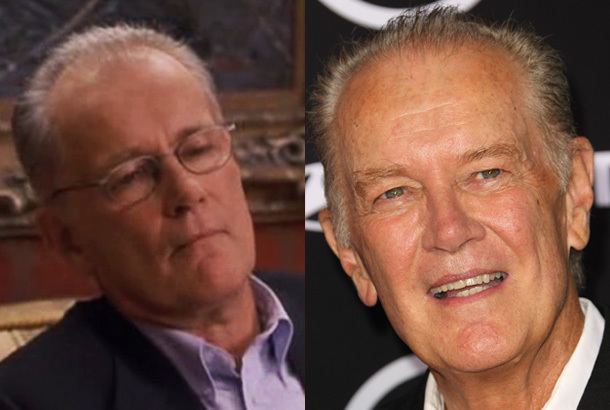 However, he has made appearances in American media; particularly in science fiction. He portrayed Sky Marshall Dienes in the movie version of Starship Troopers, an interrogator of Captain John Sheridan on Babylon 5, legendary Vulcan philosopher Surak on Star Trek Enterprise and Supreme Court Justice Anthony Kennedy in the 2008 film Recount. He appeared several times on Star Trek: The Next Generation and Star Trek: Deep Space Nine as Admiral Chekote.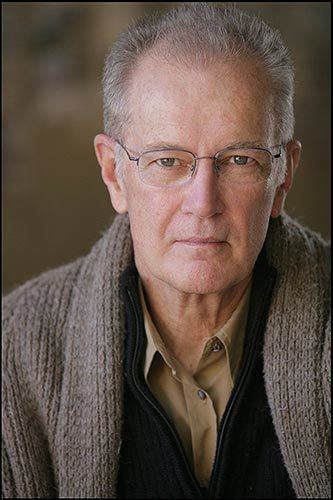 He also had a guest-starring role on the popular cable television series Queer as Folk, playing gay millionaire George Schickel.
Gray was the face of the leader of a fictitious anti-Amsterdam organization in a print and internet advertising campaign for Amstel beer.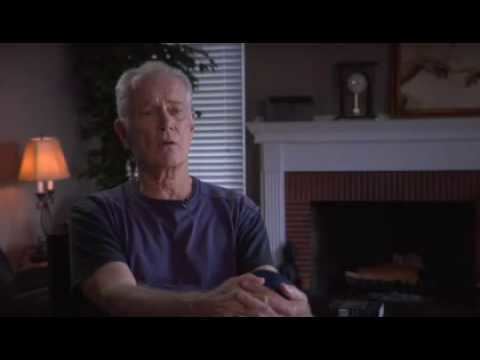 Don't Talk to Irene (2017)
Is It Just Me? (2010) - Ernie
Anatomy of Hope (2009) - Dr. Lawson
Recount (2008) - Justice Anthony Kennedy
Evan Almighty (2007) - Congressman Hughes
Live Once, Die Twice (2006) - Earl MacDuff
Cake (2005) - Malcolm McGee
Chasing Freedom (2004) - Philip Laughton
Dark Waters (2003) - Summerville
Wall of Secrets (2003) - Milton
S.W.A.T. (2003) - Mr. Richard Segerstrom
Cube 2: Hypercube (2002) - Colonel Thomas H. Maguire
Torso: The Evelyn Dick Story (2002) - Third Trial Judge
My Big Fat Greek Wedding (2002) - Rodney Miller
The Red Sneakers (2002) - Final Game Referee
A Killing Spring (2002) - Ed Kramer
Two for One (2001) - Mr. Miller
A Glimpse of Hell (2001) - Donald Meyer
The Last Debate (2000) - Governor Paul L. Greene
When Andrew Came Home (2000) - Dr. Matthews
Happy Face Murders (1999) - Ephraim Quince
Dangerous Evidence: The Lori Jackson Story (1999) - Colonel Harry
Dementia (1999) - Uncle George
Life of the Party: The Pamela Harriman Story (1998) - Fielding
Whatever It Takes (1998) - Carl Lica
Thanks of a Grateful Nation (1998) - Sen. Rockefeller
Starship Troopers (1997) - Sky Marshall Dienes
The Peacemaker (1997) - CNN Newscaster
Spy Hard (1996) - The President
Up Close & Personal (1996) - Gabe Lawrence
Traveler's Rest (1996) - Marty
Legacy of Sin: The William Coit Story (1995) - Ed Holm
My Family (1995) - Mr. Gillespie
Roswell (1994) - Admiral
A Perry Mason Mystery: The Case of the Lethal Lifestyle (1994) - Amos Moore
J.F.K.: Reckless Youth (1993) - Alex Kirk
Dead Ahead: The Exxon Valdez Disaster (1992) - Gov. Steve Cowper
Sinatra (1992) - Fred Zinneman
A Murderous Affair: The Carolyn Warmus Story (1992) - William Aaronwald
For the Boys (1991) - Sponsor #1, New York
Eye of the Storm (1991) - Father
Drop-Out Mother (1988) -
Dragnet (1987) - Mayor Parvin
LBJ: The Early Years (1987) -
Let's Get Harry (1986) - Ambassador Douglas
Odd Birds (1985) - Gower Champion
Invitation to Hell (1984) - Larry Ferris
For Love and Honor (1983) - Maj. Nordoff
Drop-Out Father (1982) - Austin Morrow
Breaking Up (1978) - Vic
Adulterous Affair (1966) - Russ
The Firm (2012) as Nicholas Kinross
Castle (2012) as Charles Carson (1 episode)
How I Met Your Mother (2011–2012) as Yuthers (4 episodes)
Falling Skies (2011) as Uncle Scott (8 episodes)
The Bold and the Beautiful (2006) as Judge Morrissey (2 episodes)
Medium (2005–2011) as Joe's Dad (11 episodes)
Charmed (2005) as Kheel / Male Elder (2 episodes)
Playmakers (2003) as Gene Wilbanks (11 episodes)
Queer as Folk (2002) as George Schickel (5 episodes)
Babylon 5 (1997) as Interrogator (2 episodes)
Traders (1996–2000) as Adam Cunningham (83 episodes)
Melrose Place (1995–1997) as Mr. Fielding's Doctor / Tom (2 episodes)
Picket Fences (1993) as Mr. Fenn (2 episodes)
Generations (1989) as Phillip Webb
Matlock (1988–1991) as James Hamilton / Mr. Reese (4 episodes)
Tour of Duty (1988) as Lt. Col. Dalby (4 episodes)
Captain Power and the Soldiers of the Future (1987–1988) as Dr. Stuart Power / Mentor (11 episodes)
Alfred Hitchcock Presents (1986–1989) as Billy Pearson / Bryan Holland (2 episodes)
The Young and the Restless (1986) as Mark Wilcox (4 episodes)
Murder, She Wrote (1984–1994) as Ted Hartley / Dean Merrill / R. L. Pierson (5 episodes)
Emerald Point N.A.S. (1983) as Admiral Goddard (2 episodes)
Knots Landing (1982–1984) as Lawyer / Senator Riker / T.J. Escott (3 episodes)
Dallas (1981–1991) as David Stanley / Dr. Alan Cosby / Richard Mertz (6 episodes)
The Edge of Night (1979-1980) as Owen Madison (May '79- March'80)
Bruce Gray Wikipedia