Malaysia




Federal Territory of Kuala Lumpur




Ahmad Phesal Talib



Brickfields is a small to medium-sized town and residential neighbourhood (as well as an administrative zone) located just outside central Kuala Lumpur, Malaysia. It is known as Kuala Lumpurs Little India due to the high percentage of Indian residents and businesses.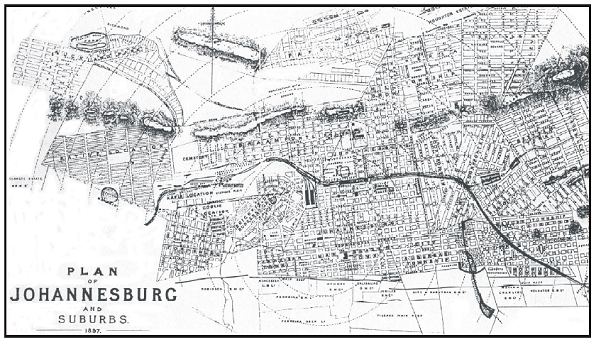 In 1881, a flood swept through Kuala Lumpur following a fire which engulfed it earlier. These successive problems destroyed the towns structures of wood and atap (thatching). As a response, Frank Swettenham, the British Resident of Selangor, required that buildings be constructed of brick and tile. Hence, Kapitan Yap Ah Loy bought a sprawling piece of real estate for the setting up of a brick industry which would spur the rebuilding of Kuala Lumpur. This place is the eponymous Brickfields.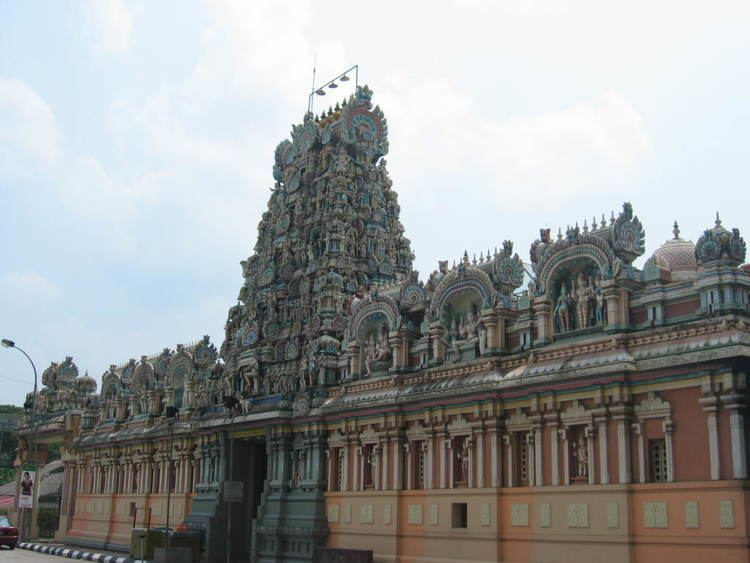 Later the area was developed by Yap Kwan Seng, the fifth and last Kapitan Cina of Kuala Lumpur. As a businessman, he foresaw an increased demand for bricks in fast-growing Kuala Lumpur and established a kiln in the district. The area soon became the centre for brick-making in the early days because the whole area was a clay pit and good quality bricks are made from clay. Therefore Brickfields became synonymous with good quality bricks.
Brickfields also used to be the site of the main depot for Keretapi Tanah Melayu (KTM) (Malayan Railway) during the administration of the British. The British authorities brought in people from Sri Lanka to work the railway and the depot. Many lived in quarters around Brickfields. Since then the Indian community have lived and remained here and became citizens of Malaysia. Some of the old quarters can still be found around Jalan Rozario. Today the depot has been transformed into KL Sentral.
Brickfields is one of the pioneer settlements in Kuala Lumpur. Indeed, the whole stretch of Jalan Tun Sambanthan (formerly Jalan Brickfields) is interspersed with old colonial structures.
Brickfields Wikipedia
(,)http://www.newtown.co.za/heritage/ckfiles/images/hist1.jpg(,)http://upload.wikimedia.org/wikipedia/en/3/35/Kalamandapam.jpg(,)http://www.megalongcc.com.au/Ambermere/Brickf1.jpg(,)http://upload.wikimedia.org/wikipedia/commons/1/1e/Electric_trams,_Brickfield_Hill,_Sydney_from_The_Powerhouse_Museum_Collection.jpg(,)http://1.bp.blogspot.com/-Tk4P9co2QjQ/TjlNaHmZAQI/AAAAAAAACzc/03TpKBVcUpo/s1600/IMG_2363blog.jpg(,)http://3.bp.blogspot.com/-XbcCdNEZZHg/TjlNXSOtESI/AAAAAAAACzY/V570qDJE9mQ/s1600/IMG_2362blog.jpg(,)http://friendsofhavelockrec.org/wp-content/uploads/2015/02/1863-old-map-brickfield.jpg(,)http://friendsofhavelockrec.org/wp-content/uploads/2015/02/1897-old-map-brickfield.jpg(,)http://www.frankmurray.com.au/wp-content/uploads/2010/04/Lot-11-Campbell-St_edited1-800x307.jpg(,)https://uppercaise.files.wordpress.com/2012/12/brickfields-in-the-1950s.jpeg%3Fw%3D600(,)http://www.pinelandsdirectory.co.za/content/live/articles/images/PinelandsHistory1.jpg
(,)https://malaysianfooddiary.files.wordpress.com/2014/10/gandhi-shop_3315.jpg(,)http://media-cdn.tripadvisor.com/media/photo-s/04/a6/40/ef/restaurant.jpg(,)http://farm6.static.flickr.com/5070/5553707674_a76ce8df69_b.jpg(,)http://www.wonderfulmalaysia.com/food/files/2011/07/chat-masala-indian-vegetarian-restaurant-big-2.jpg(,)http://joinme.com.my/gn_image/gn_company/1315296808_6.jpg(,)http://media-cdn.tripadvisor.com/media/photo-s/03/ce/d4/42/annalakshmi.jpg(,)http://media-cdn.tripadvisor.com/media/photo-s/02/83/95/f0/filename-p1060778-jpg.jpg(,)http://media-cdn.tripadvisor.com/media/photo-s/03/4a/fb/3e/gem-restaurant.jpg(,)http://kyspeaks.com/photos/gopala_brickfield_3.jpg(,)http://dop5q89wjizn5.cloudfront.net/photos/gopala_brickfield_2.jpg(,)http://littleindiashops.com/my/wp-content/uploads/2012/12/a1.png(,)http://1.bp.blogspot.com/-mWxD2YeWmj8/UaIpF1LBi2I/AAAAAAAAMbI/iyppvh9gMQ4/s1600/20130526_142610.jpg(,)http://kyspeaks.com/photos/gopala_brickfield_1.jpg(,)http://www.zoposh.my/wp-content/uploads/2015/03/page1.jpg
(,)http://klshopper.com/wp-content/themes/testeer/includes/timthumb.php%3Fsrc%3Dhttp://klshopper.com/wp-content/uploads/2013/10/IMG_20131015_161733.jpg%26h%3D444%26w%3D670%26zc%3D1(,)http://zafigo.com/wp-content/uploads/2014/09/Zafigo_brickfields_street.jpg(,)http://www.myfest2015.com.my/mod_slider/r1381313167.jpg%3F1429401600046(,)http://www.tourism.gov.my/-/media/Images/Tourism%2520Malaysia/Assets/Places/States/kuala-lumpur/brickfields/gallery-xlarge-600x400/brickfields-littleindia-01.ashx(,)http://static.asiawebdirect.com/m/kl/portals/kuala-lumpur-ws/homepage/attractions/brickfields/allParagraphs/01/image/little-india-02.jpg(,)http://www.myfest2015.com.my/mod_slider/r1381313184.jpg%3F1429401600039(,)http://static.asiawebdirect.com/m/kl/portals/kuala-lumpur-ws/homepage/attractions/brickfields/allParagraphs/09/image1/little-india-06.jpg(,)http://www.helpcat.edu.my/isip2014/images/kl/bf.png(,)http://www.bookklhotels.com/wp-content/uploads/2013/10/Little-India-Brickfields.jpg(,)http://i.ytimg.com/vi/2AcNk7s2_jE/maxresdefault.jpg(,)http://cache4.asset-cache.net/gc/166771443-flower-garlands-on-sale-brickfields-little-gettyimages.jpg%3Fv%3D1%26c%3DIWSAsset%26k%3D2%26d%3DcBjknC4pDnPpFBBXH2qbrLxwkavEbiNUw%252FousEVL5Z45%252B%252BDsSLcRNlcGItFSG1zp(,)http://i.ytimg.com/vi/UFo691uenq8/0.jpg(,)http://i.ytimg.com/vi/DchYsjtcI70/0.jpg(,)http://i.ytimg.com/vi/6h_O-VglOYE/maxresdefault.jpg