Brian shaw strongman training with world s strongest man muscle madness
Brian Shaw (born February 26, 1982) is an American professional strongman competitor and winner of the 2011, 2013, 2015 and the 2016 World's Strongest Man competitions. Shaw is also the first man to have won the Arnold Strongman Classic and the World's Strongest Man contest in the same calendar year, a feat he accomplished in 2011 and then replicated in 2015.
Contents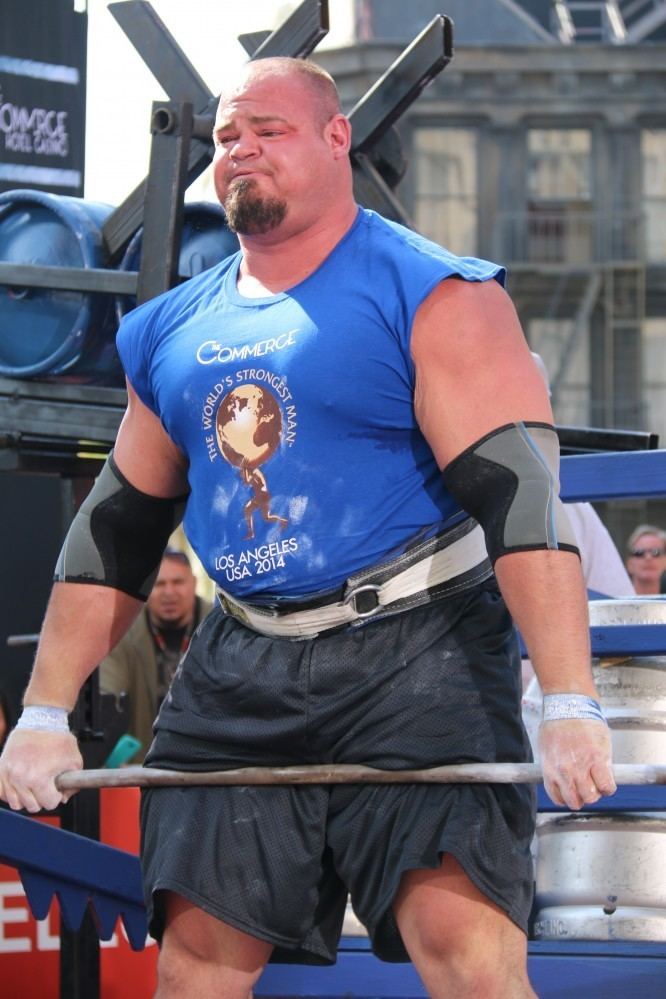 World s strongest man brian shaw a strongman s strong family
Early life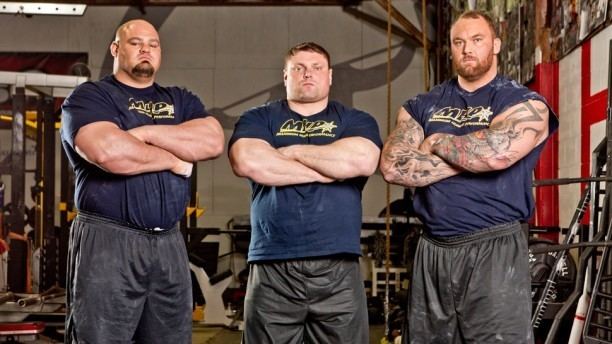 Shaw was born in Fort Lupton, Colorado, the son of Jay and Bonnie Shaw. Both of his parents were taller than average, with his father standing at 6 feet (1.83 m) and his mother 5 ft 11 in (1.80 m). It has also been noted that he had uncles of exceptional stature.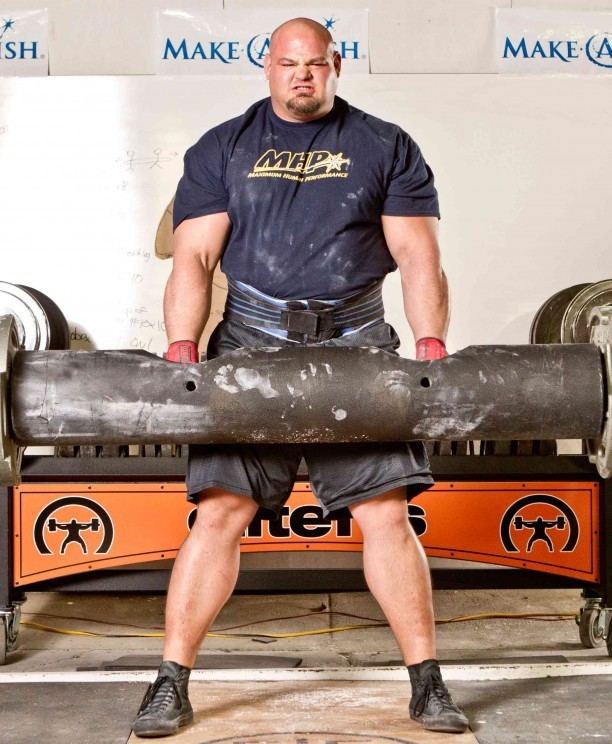 At Fort Lupton High School, Shaw excelled in basketball. Upon graduating, he weighed 240 lbs. He then attended Otero Junior College in La Junta, Colorado. There, he was able to form an inside combination with current Northwestern State Assistant Coach Bob Austin. Shaw was one of the team leaders for the Rattlers in his sophomore season. Following Otero, he went to Black Hills State University where he was on a full basketball scholarship and received a degree in wellness management.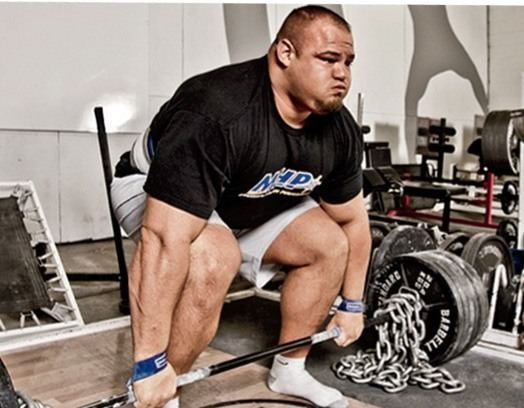 During his basketball career, Shaw was "hooked on the weights" and he has said that the weight room is his "sanctuary". In addition to huge hands and his size 16 feet, he was also a naturally very powerful person. In his own words, "I've always been able to do this. The biggest tire, the heaviest stone... I've always been able to walk up and lift it. Odd strength is what it is, not weight-room strength. It's brute strength,"
Career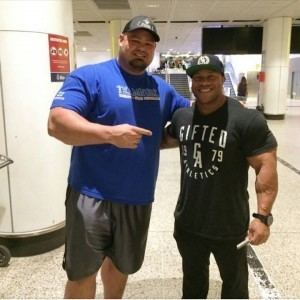 Shaw began his career as a strongman with a win when he entered the Denver Strongest Man contest in October 2005. He had entered with no formal training. Just seven months later in June 2006 he joined the professional ranks and his successes continued.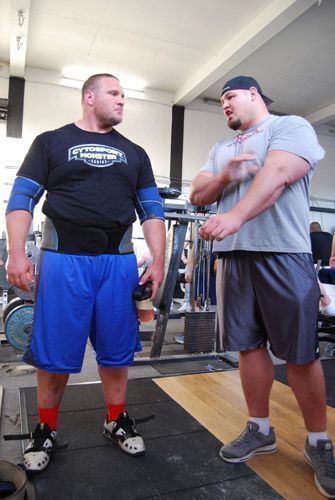 In 2009 he entered Fortissimus, otherwise known as the Strongest Man on Earth competition, in Canada where he came third and was the only man to lift six Atlas stones weighing from 300–425 lb (136–193 kg). He then competed in Romania in the World Strongman Super Series. In September he travelled to his second World's Strongest Man contest in Valletta. There he was grouped in what was termed the "group of death" not least because of his presence in it. Alongside him in this group was Zydrunas Savickas who went on to win the title. Although Savickas won the group he and Shaw were separated by just two points. In the final Shaw went on to attain a podium finish, something Randell Strossen of Ironmind has predicted would happen when he said "he has to be considered a favorite for a podium position. If he can stay healthy, there's no end to what he could do. He's got these gifts. He's the total package."
Shaw qualified for the finals at the 2010 World's Strongest Man in Sun City, South Africa in September 2010. He was tied for the lead at the end of the finals with Zydrunas Savickas and lost by countback, a system of scoring based on how the athletes placed in each event throughout the finals. Savickas had higher overall placings (3 first places out of 6 events) than Shaw (2 first places out of 6 events) and won the 2010 title.
Shaw competed against Savickas again in October 2010 at the Giants Live Istanbul contest. Shaw again finished second behind Savickas.
Shaw won the inaugural Jón Páll Sigmarsson Classic on November 21, 2010.
Shaw won the Strongman Super Series Swedish Grand Prix and became the 2010 overall Super Series champion on December 18, 2010. This was Shaw's second consecutive overall Super Series championship.
In 2011, Shaw once again participated in the World's Strongest man competition. Going into the final event, the Atlas Stones, Shaw was tied with two-time champion Zydrunas Savickas. Shaw beat Savickas taking 1st place. In the 2013 competition, Shaw led Savickas into the final event (again the Atlas Stones) and again beat Savickas to win the competition.
Shaw also won the 2015 and 2016 World's Strongest Man competitions.
Personal records
Done in the gym
Squat – 410 kg (905lbs)
Tire Deadlift – 1,140 lb (520 kg) (with straps)
Bench press – 225 kg (496 lbs)
Log Lift – 465 lb (211 kg)
Indoor Rowing – 100 meters in 12.8 seconds (unofficial world record)
Strongman done in official Strongman competition
Rogue Elephant Bar Deadlift (with straps) – 1,021 lb (463 kg) (Arnold Strongman Classic 2016)
Hummer Tire Strongman Deadlift (with straps) – 1,140 lb (520 kg)
Log Lift – 440 lb (200 kg)
Atlas Stone/Manhood Stone – 560 lb (254 kg)
References
Brian Shaw (strongman) Wikipedia
(Text) CC BY-SA